MMOGames.com  provides daily News, Reviews, Articles and Guides for everything related to MMOs and MMORPGs, alongside up-to-date Game Listings with gorgeous designs, Giveaways and a new home page intended to make finding the latest of everything easier than ever before. First founded in 2007, MMOGames.com has undergone incredible changes in its 8-year run.
We have launched a number of new and innovative features, ranging from a new design and back-end for the entire site, to a new vision and outlook for the future. We overhauled site navigation and added community and social features, expanded our Journalist Team, all to ensure that your experience is better than ever before. Read more about us below!
We are happy to receive tips, game journalist applications and hear what you think of our website, so feel free to contact us!
Meet the Team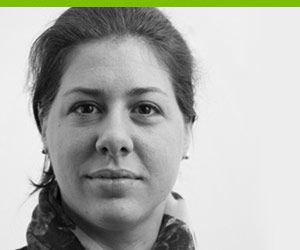 Roxane Mollenkramer
Manager
Roxane is the manager for MMOGames.com who work behind the scenes on BD, strategy and continued development. And lots and lots of reporting. She basically lives in Excel and her postal code is a formula. As a gamer she's played a range of MMOs as well as various RPGs and Strategy Games. Current fixations: The Witcher 3 and XCOM 2.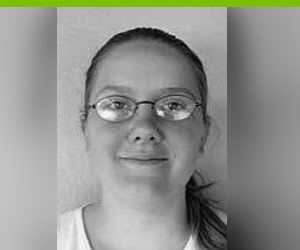 Shannon Doyle
Editor-in-Chief
Shannon first discovered MMOs in 1999 when she picked up the newly launched Everquest. This started a lifelong love affair with online gaming that has taken her around the world and brought her to MMOGames.com which she watches over with a diligent eye as the Editor in Chief. While she still pines for the streets of Paragon, the City of Heroes, today she spends most of her gaming time walking across Tyria in Guild Wars 2, roleplaying with anyone who says hello.
Publications »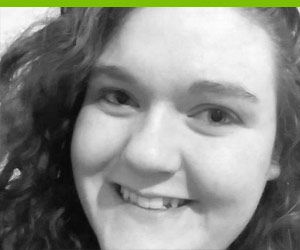 Hannah Richardson-Lewis
Assistant Editor
Hannah is an avid MMO player and Twitter addict. You can usually find her exploring a hidden corner of some fantasy world or other, or squealing girlishly over vanity pets. As MMOGames' European Assistant Editor, she covers the latest MMO news while maintaining the Beta Data column on a weekly basis. In her spare time, she blogs at dragonsandwhimsy.com and is currently focused on World of Warcraft, SWTOR, Elder Scrolls Online, Blade & Soul, and Black Desert Online, though this could change at any given moment.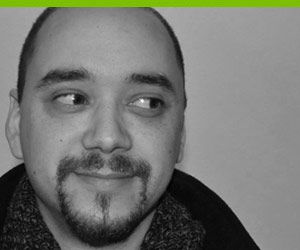 Jacinto Samson
Content Creator, Designer
Jacinto is a creative boost for MMOGames and bombards graphics, content and designs in support of the team. His history lies with game design, film making and overall creative work. This close affinity with games is reflected in his Steam library, collection of Board Games and extensive number of decks for Magic: The Gathering.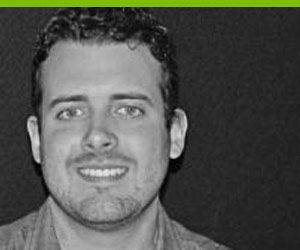 Nick Shively
Assistant Editor
Nick is a resident of Tempe, Arizona, and recent graduate of the Walter Cronkite School of Journalism and Mass Communication at Arizona State University. He has been involved in the video game industry as a journalist since 2011 and is a US Army veteran.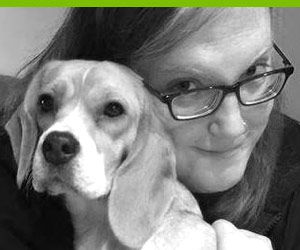 Amanda Dunn
Content Creator
Amanda lives in the Netherlands, and has been an avid gamer most of her life, from tabletop wargaming and RPGs in the early 80s to Guild Wars 2, Elder Scrolls Online, and old school Dungeons & Dragons (the tabletop sort) today. Hobbies include drawing and painting, learning new languages (Currently studying Russian) and sleeping, which she can simply not get enough of.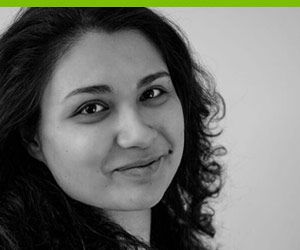 Ana Chilea
Content Manager
Ana is a Content Manager with a hands-on approach regarding every aspect of the site's various publications. She is an irredeemable laptop hugger and World of Warcraft raid addict. Her passion for words is only matched by the incredible level of fangirl squeal that Blizzard provokes her. Usually found in a dark dungeon, by day or night alike.
Latest Website Updates
July 19 2016
We have a search bar at the top of the page.
Voting can no longer be broken by bots (to avoid abuse).
Giveaways now require a captcha and a request to log in (to avoid abuse).
RSS feed is fixed.
Standard Google fonts implemented.
Various backend changes.
Disqus Commentings System is available on each of our publications.
May 24 2016
White background is now standard.
October 16 2015: User Friendliness Update
Our Authors now have a signature box underneath their publications.
The Giveaways page now show whether keys are available before you click to the Giveaway item.
In the Games List, sorting by rating now works properly.
In the Games List, sub-genre pages now work properly.
In the Games List, the search button is updated.
In the Games List, the total amount of returned results are shown as confirmation of your search entry.
When you try to register with a space in your name, there is now a proper error message saying that's not possible.
July 14 2015: Small but awesome updates
We are now requesting users that they disable AdBlock. We know banners can be a nuisance but they help us provide new content and website features for you!
Games which have been shut down now show a banner that they are 'Shut Down'.
On game profiles, Genre and Type are now properly displayed in the information box on the right side.
Related games below game profiles should now show far more accurate suggestions for you.
Several backend fixes.
June 25 2015: Black and White Personalization Options
You can choose a black or white theme for the website.
Design of the Games List and Game Pages improved.
April 30 2015: New Giveaway Pages
The Giveaway Pages have been redesigned.
Several back end updates including servers.
April 21 2015: Mobile Launch
The website is now compatible for Mobile! Although not all elements look perfect yet, you can visit all the game profiles and read all our articles properly on your smartphone. Everything works, including the game search!
April 9 2015: Backend and New Site Section
We launched several back-end fixes and fixed the pages in our Footer.
Medals we have awarded to games can now be linked into Game Profiles.
We launched the MMO Fun website section and have created several pages for this section already!
Avatars in the Comments section are disabled. This will be reinstated when we have rebuilt the profile section.
Posted By details now have a new, cleaner look and feel.
April 3 2015: Game Profiles Revamped
The game details are neatly collected into the box on the right side.
Social Media sharing buttons have a nicer look and feel.
Giveaways are now directly linked into Game Profiles. If you're looking at a profile and there's a giveaway for it, you can see it immediately and get your key!
All articles are visible on the page itself, instead of sorted behind several tabs.
If you're done browsing this game profile, you can now find related games at the bottom of the page.
March 2015:
We removed the Guides section and moved all the guides into the Articles section.
We removed Taboola in the footer as it was not something you all seem to enjoy using. Our pages look cleaner now!
We can now manually activate user accounts to help registered members.
Several back-end changes.