Fiesta Europe (For the English site here) is a 3D fantasy MMORPG laced with anime-inspired visuals that offers simple class variety and an in-depth item crafting system! Hailed as the best MMORPG for new players, Fiesta combines traditional classes with simple combat mechanics to create a game that is easy to learn, and fun to play. New players to the MMORPG scene will find no warmer a welcome than Fiesta Online. Players can complete missions, hunt for monsters or take part in epic Kingdom Quests – all together with friends!
Fiesta Europe Key Features
Colorful Graphics – The bright anime graphics will draw you in, and the fun, simple gameplay will keep you in!
Fast, Easy Progression – Advancement is a snap, one of many features which makes Fiesta such a great game for beginning MMO players.
Five Classes – Choose from Trickster, Mage, Archer, Fighter, Crusader, or Cleric
Lots Of Quests – Adventure and explore, there's always loads to do! Take on quests to earn experience and items.
Player Guilds – Fight alongside your friends to be the most powerful guild!
Master & Apprentice system – Gain levels faster as Apprentice and pass on your knowledge as Master
Wedding System –  Find your partner and fight together in Isya
Daily Quest System – Complete these quests and be rewarded with fame and bonuses. You will then be able to exchange the fame for Premium Items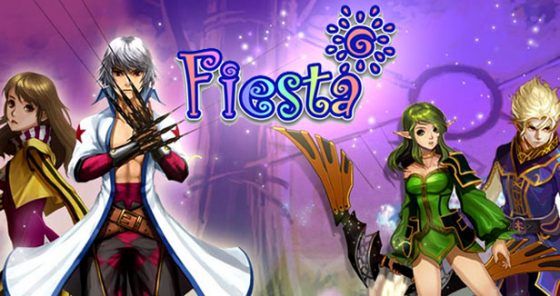 Related: Fantasy, Free to play, MMORPG
Read more about Fiesta Europe
Unfortunately, there are no articles for this game... Yet.