Guild Wars 2 is a buy-to-play fantasy MMORPG featuring a unique set of features that have changed the way gamers experience the MMO themepark. Featuring dynamic questing, an almost flat leveling curve, and action-packed PvP modes, Guild Wars 2 has quickly become one of the hottest MMOs available. Heart of Thorns is the first expansion pack for Guild Wars 2. The highly anticipated expansion features new regions and maps, new events and storylines, challenging group content, new boss battles and a lot more!
Guild Wars 2 Key Features
Living World – The living world of Guild Wars 2 is filled with hundreds of dynamic events that constantly change based on the actions of players like you. You never know what you'll discover when you log in!
Your Own Style – Choose from eight distinct professions, each with its own unique powers and devastating attacks. No matter how you like to play, you'll find a profession that fits your style. The Heart of Thorns expansion brings a new profession: Revenant.
Influence Your Story – Guild Wars 2 is your story. Your choices determine how your personal story evolves; with thousands of possible variations, no two players will have the exact same experience. In Heart of Thorns the story continues!
Into the Depths – From the searing heat of Sorrow's Embrace to the grandiose halls of Caudecus's Manor to the haunted depths of the Ascalonian Catacombs, dungeons in Guild Wars 2 come in many different forms. New Raids, added in Heart of Thorns, provide new challenges!
PvP Modes – Competitive play in Guild Wars 2 is easy to learn, but offers challenges for new players and hardcore PvPers alike. In Player vs. Player matches, small teams of players battle over maps packed with objectives, while in World vs. World, armies of hundreds of players from competing servers wage war across four sprawling maps. The expansion Heart of Thorns bring a new PVP mode: Stronghold and a new World versus World map.
Exciting Combat – Experience a new kind of high-impact, fast-paced combat. Attack on the move, dodge and roll away from enemy blows, team up with other players, and take advantage of environmental weapons to dominate the battlefield!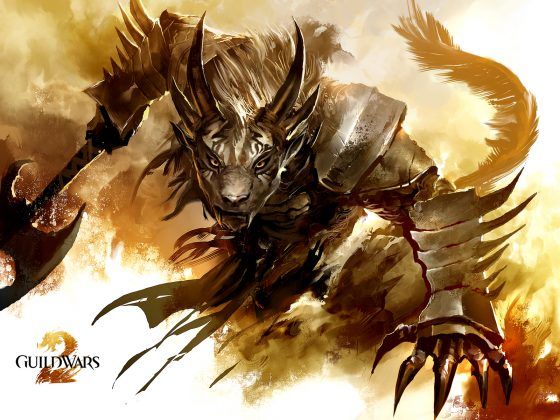 Related: ArenaNet, Buy to Play, Fantasy, Guild Wars 2, MMORPG, NCSoft
System requirements
CPU:

Intel® Core™ 2 Duo 2.0 GHz, Core i3, AMD Athlon™64 X2 or better

RAM:

2 GB

HDD:

25 GB

Video:

NVIDIA® GeForce® 7800, ATI Radeon™ X1800, Intel HD 3000 or better (256MB of video RAM and shader model 3.0 or better)
Read more about Guild Wars 2