It's here, it's finally here. Once again my adventures take me to Tyria and I can finally experience Guild Wars 2 outside of beta. I haven't gone hard out like some of the others here at MMOGames, mid-DayZ binge it's hard to pull yourself out for other things. As painful as it is to put down my beloved mod for even a moment, my GW2 journey has begun and the grind to 80 has started. I have rolled a Human Thief, spending my days once again fighting off the invading centaur and bandits of Queensdale – they just never give up.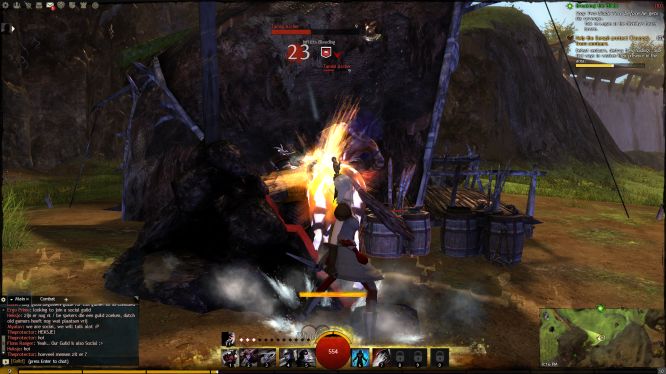 I never really bought in to the hype of GW2, during beta I saw a lot of faults and also a lot of great mechanics. To put it simply, I didn't put Guild Wars 2 above all others – I saw it for what it was, a really decent upcoming MMORPG with some great potential. I must say that so far I do see some flaws in the game, but for the most part there is enough polish to keep me happily playing. It's definitely an exciting game for the most part, the world does feels properly realized and the dynamic events, while quite simple and dumbed down, are a refreshing change from the normal questing formula.
My only gripe with the dynamic quests are that they aren't really dynamic, they are multi-stage quests rolled in to one event. The events can move back and foward along a linear chain of events, pushed back by player intervention or moving forward through player neglect. It's not very complex and in reality doesn't seem at all that dynamic – seems pretty basic.On the bright side, my guild has been saying that the dungeons they have experienced so far are a challenge and quite interesting.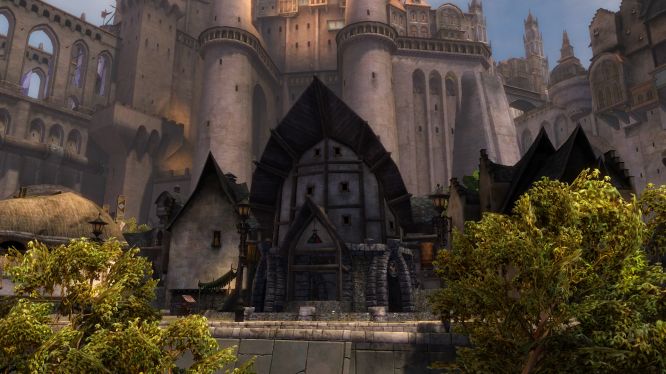 This is what I mean when I say I saw faults along with good mechanics, some parts are lacking where as others deliver. That pretty much sums up my impressions so far, but I don't want to give off the impression that I think Guild Wars 2 is bad – it's just not as good as everyone hyped it up to be, expectations were made pretty high. I've kept very nuetral about it, and that's made some of the issues I have faced a lot easier to handle.
I am looking forward to discovering more about GW2, and discovering what lies in end-game and beyond what I was able to reach in beta. What I have been enjoying so far has been a lot of the smaller details, from little details in the environments to some extremely polished combat. Exploring the world has been a big part of my journey so far, there are so many little puzzles hiding vistas and skill points that it's hard to pass them up.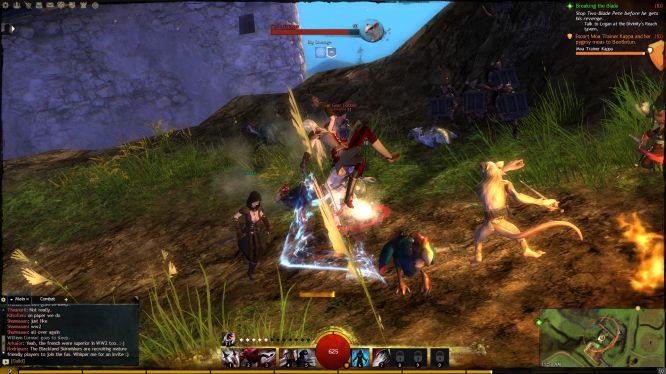 Completionists are going to lose their mind, the world completion counter drives me to ensure I explore every corner of each area I visit – I am sure a lot of others will be the same. It will be interesting to see when the first players begin hitting 100% completion, and how many vistas remain unreached by the mass population. Given the amount of puzzles to solve to reach these vistas, It's easy to see a lot of love and attention has gone in to crafting Guild Wars 2 in to what it is today.
As I continue to level my Thief, I am keeping a close eye on how WvWvW evolves as the game moves on. I am mainly playing for the PvP side of the game, and I have high-hopes for persistent maps and also the destructible environments of the structured PvP. I only hope that as the game progresses, PvP receives the proper attention and that the current maps of WvWvW receive a lot more content than what's available now.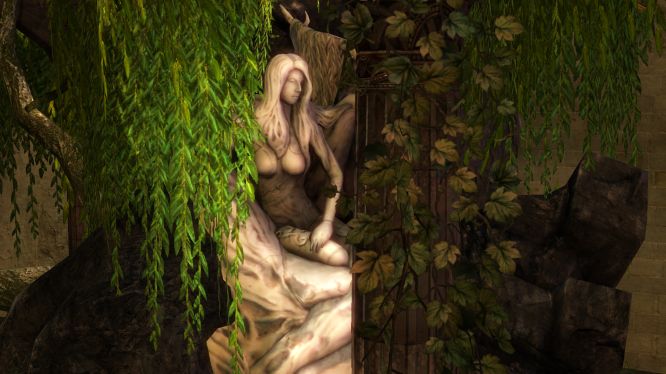 Really what I need to see is what it looks like with a bunch of highly geared players rushing the grounds with plenty of siege vehicles – as I think what we are experiencing now is tiny in to the scale of what the map could offer in the future. The journey is only beginning, from here on in you can expect to see a lot of coverage from MMOGames – Cody is already in his 40s and working on the early-game dungeons.
Soon we will be bringing you everything from reviews, impressions, videos, and guides. We hope you join us on this journey in to Tyria once more, if you're playing Guild Wars 2 and want to roll with our crew, we're on Gunnar's Hold. See you in WvWvW!