The first time I experienced a dynamic event was in Warhammer Online. The idea was that, unlike quests, which required players to seek out an NPC and accept before beginning, events would appear dynamically across the world, and those in the general vicinity could simply join in at will.
It was often something simple like the appearance of a named monster that required a large pack of players to defeat, and upon doing so offered quality loot drops and a good chunk of experience.
It was an incredible addition to both Warhammer and the genre as a whole, one that took typical cookie-cutter MMORPG progression and gave it new life by giving players the opportunity to work together for a cause without the need for a pre-organised group. The results were magnificent.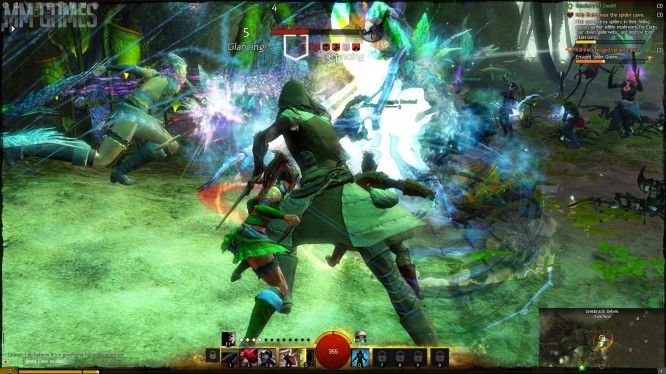 An Evolution
Recently, this style has been adopted by Arenanet for their latest MMORPG, Guild Wars 2. Much like the majority of components in Guild Wars 2, which take a pre-existing MMORPG concept and give it a fresh perspective by refining it, events here are better than ever.
Beginning at level 1, dynamic events appear all across Tyria in a wide variety of forms. Sometimes an NPC will simply need an escort across the map, other times a group of enemies will attack a nearby village and you'll be asked to defend it until they retreat. I choose the words 'be asked' carefully, because that was the first innovation of this system I discovered.
Simply put, when an important event appears in an area, NPCs are sent out to nearby players to inform them of what's going on – you'll be off somewhere doing your own thing, when all of a sudden a Charr appears asking for your help. The village over yonder is under siege by the Flame Legion, and if you don't help defend it, they'll take control.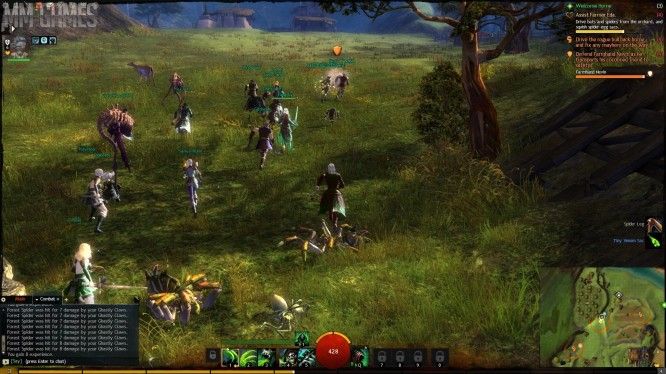 Actions and Consequences
And they will. That's the second innovation I noticed – though not always, many events have consequences for failure. This turned out to be something of a double-edged sword – on the one hand, failing to prevent an outpost from being captured will result in the loss of that outpost and the appearance of a new event to recapture it (with obvious consequences, like losing the ability to spawn in that outpost and access to the vendors within); on the other hand, this is basically the only consequence I've noticed. All other types of events simply vanish when failed, and restart again after a short period of time.
I may have missed something here, but it seems as though Arenanet have poured a lot of effort into this system – in truth, it's the core element of endgame PvE – and yet, the consequences for failure, though evident in the circumstances outlined above, rarely feel as though they impact the world at all. There's no sense of loss upon failing an event, and there's no variety in how such failures impact your gameplay.
It's a little disappointing, because when compared to every other aspect of this dynamic event system it seems so light. Fortunately, there really is a lot more involved than consequence, and most of it's completely awesome.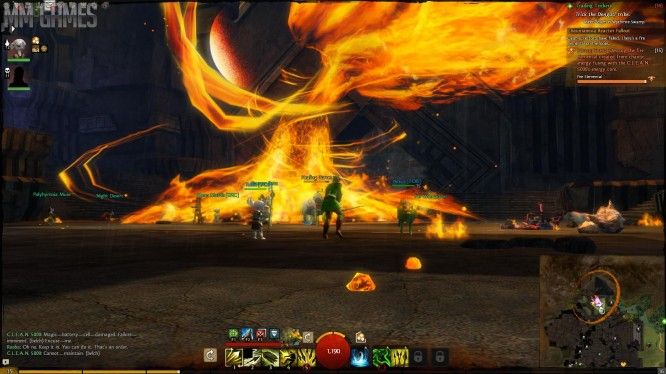 Spoiled for Choice
For starters, many events have a story. That's not such a big surprise in an MMORPG like Guild Wars 2, as story is abundant in every corner of the world, but it does help add more meaning to the scenarios. It's never anything life-changing, but more often than not you'll find that an event to say, rescue a group of soldiers from an underground cave, will quickly evolve into a new event to search and loot that cave. And finishing that, you may quickly find yourself a part of another event to attack the headquarters of the bandits from the cave, and who know what else next.
With so many zones in Guild Wars, you're almost guaranteed to find a few good story events that evolve and grow amongst a sprinkling of faster, less involved ones. If you're lucky, you'll even come across a few that take another step deeper, eventually becoming what people are coining mini-dungeons, that, while not instanced, often have 5 or more events contained within a single area, and end with a particularly epic boss battle and a handful of decent loot. Hell, I even found a few that unlocked access to 5-man instanced dungeons.
Many of these events have different names, so as their difficulty and scale can be easily identified on your HUD. From what I've been able to deduce, there are 3 types: Events, which are the 'quick and dirty' type, Group Events, which are usually large and challenging boss encounters, and World Events, which are a combination of both, normally offering a short storyline and multiple stages to complete.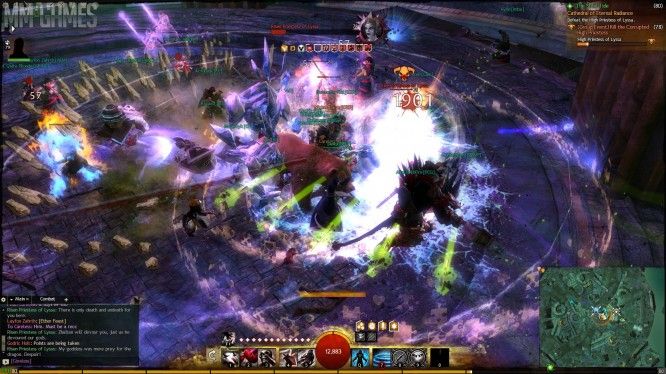 The Ruins of Orr
Then there's Orr – the icing on the cake. Available for players level 70 and above, Orr ties into the game's overarching storyline, with all players eventually arriving here and joining a constantly evolving battlefield. Without giving anything away, Orr, currently, is made of of 3 zones and controlled by The Risen, and endless army of undead that are constantly trying to push their way through Orr, across the ocean and toward the mainland. The Pact, your team, have Trinity's Hold, a forward base on the coast of the mainland with three points of impact: North, South and in the centre of Trinity's Hold.
Regular events begin at these points, either with the Risen sending an attack that must be defended, or with the Pact sending an expedition forward into Orr. These generally mark the location of 'The Zerg', an enormous group of players moving across the wasteland demolishing the larger events; though, it's important to note that, like all other zones, there are typical events everywhere in Orr that can be soloed or taking down in smaller groups, and there are reportedly more than twice the amount of events here than anywhere else.
It's a little too early to determine whether the concept of a Raid-Style zone like Orr will is a good idea; so far, it's awesome, but it doesn't last very long. After a few days you'll have likely completed most events more than once, and have begun a fairly typical grind for crafting materials, gear and gold. That said, it's early days, and Orr is a lot bigger on the map that we seem able to access. Here's hoping there's plenty more on the horizon.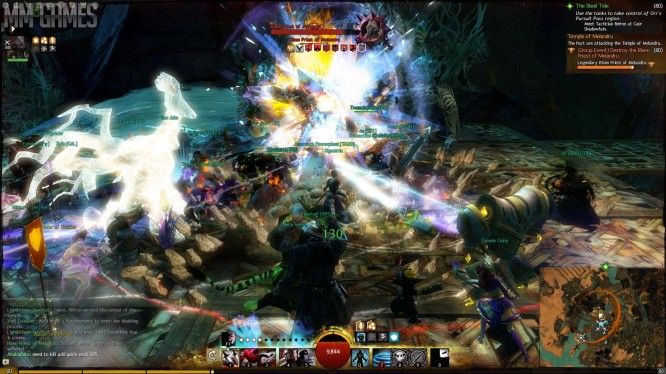 A New Way to Play
Though it's easy to point out where this system is lacking, and even sometimes where it fails entirely (a typical GW2 player is no stranger to bugged events, of that you can be certain) but in the end, Arenanet have created something incredible.
The level scaling system, which you can read about in detail in our Guild Wars 2 Launch Review, compliments this system in a way that touches upon pure genius. Not only are there thousands of events happening all over Tyria all the time, but more, you can participate in any of them at any time, and you'll be exactly the right 'level' to ensure that it remains challenging. Hell, you can even join your friends, no matter where they are, in an instant, making group-play so clean and easy you'll start to wonder how you ever survived it before.
In the end, that's the most defining element of dynamic events: the way in which they bring you together with other people without asking for any effort on your part. They're not really all that dynamic, and lacking true consequence, they leave a lot to be desired in the way of variety: but it'll never really bother you, because it's the grouping that makes these events such an incredible addition to Themepark MMORPG gaming, and in that respect, they really are something of a revolution. Bravo.