Darkfall Online is a subscription-based fantasy sandbox MMORPG with a heavy focus on large-scale PvP. With full-loot PvP, skill-based progression, player cities, siege battles, and an open seamless world – Darkfall offered what most other MMOs lacked. The MMO had lots of potential, sadly it wasn't able to deliver completely on the features it offered and was somewhat lacking in a lot of areas.
The game built up a small but dedicated community, which kept the game alive and has now led to Darkfall being completely overhauled – built all over again from scratch. Aiming to achieve what they originally set out to accomplish, and take the game even further using the lessons they have previously learned and the feedback from the community.
For a long time the community has waited, receiving small tidbits of information as time went on – with little insight in to what the future would bring. Now, Aventurine have dropped a bombshell – announcing Darkfall: Unholy Wars, the new remake of Darkfall Online.
The new  title isn't what makes this announcement so exciting however, the release date is what made this a big announcement from the devs. On November 20th, 2012 – Darkfall fans across the world will finally be able to play the new revamped Darkfall. After so much waiting, and so much time, it's finally just around the corner.
Zad Mehdawi, CEO of Aventurine stated: "We're very proud of what we have accomplished in just two years of development. We want to consistently deliver the ultimate MMOG experience to our players, and to outdo ourselves, we had to rethink Darkfall to create Darkfall Unholy Wars. We hope the players will be as excited as we are with the result."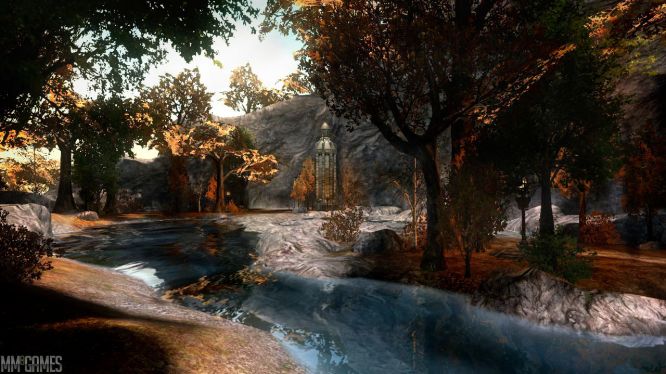 With the game systems being completely overhauled or replaced with newly improved mechanics, we're dying to see how close Darkfall: Unholy Wars has come to the original vision of what this MMOG was meant to be. We're hoping a lot of the issues that killed the game for most are gone, and we will definitely be finding out when we cover the launch in November.
If you're dying to find out more information just like we are, hopefully the collection of new screenshots and wallpapers we have posted below will keep you satisfied for the time being. Ready your clan, revive those old characters and start preparing – Unholy Wars is coming.
Source: Darkfall UW