Now is the time to play the hand that fate has dealt you. In video game form. The Hand of the Gods: SMITE Tactics Steam launch is now officially live, bringing the game's free-to-play open beta to the platform with a slew of adjustments applied as a result of player response.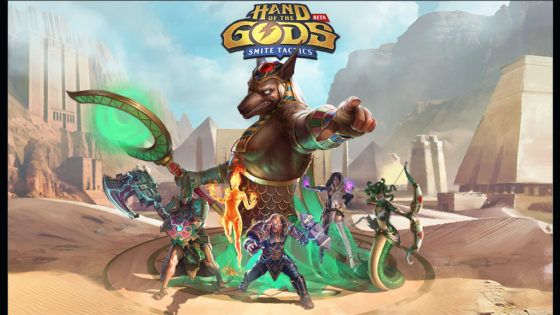 The improvements in question include a refinement of combat logs, a deck tracker, and the addition of Clans to the tactical CCG. Hand of the Gods' landing on Steam also brings with it a new Starter Pack, which has a collection of seven core packs and a skin for Ra, leader of the game's Egyptian pantheon. This pack can be bought at a cost of $4.99.
The announcement also brings a tease for the next pantheon to arrive to Hand of the Gods: the Hindu pantheon, led by the god Ganesha and bringing new God, Spell, and Creature cards. Of course, additional updates and balance changes are planned by Hi-Rez over the course of open beta.
Hand of the Gods: SMITE Tactics is now available for download on Steam. You can check out a trailer of the game below.
Our Thoughts
With the expansion of the game to Steam, this should mean more opponents to clash with. We are looking forward to additional developments and releases for this one and we hope that fans of strategy games and CCGs will find a lot to like about Hand of the Gods.
Source: press release
Articles Related to Hand of the Gods: SMITE Tactics
Hand of the Gods: SMITE Tactics is Coming to Consoles
Hand of the Gods: SMITE Tactics Game Page
The MMO Alpha and Beta List: September 8, 2017
Related:
Hand of the Gods
,
News
,
Open Beta
,
SMITE Tactics
,
Steam