ELOA Official Launch Gift Key Giveaway

ELOA: Elite Lord of Alliance is an anime-inspired, triple-action hack 'n slash free-to-play MMORPG, with both point-and-click and keyboard controls. Players will start by choosing one of 5 playable classes among 4 races. Each class has access to 3 stances and skills that players can easily switch between during combat. With familiar action RPG controls and an isometric view of the character, ELOA's vibrant, open world full of PvP battles, quests & dungeon raids is surely one you'll want to check out.
To celebrate ELOA's official launch, we have teamed up with the ELOA team to give away ELOA Official Launch Gift Keys!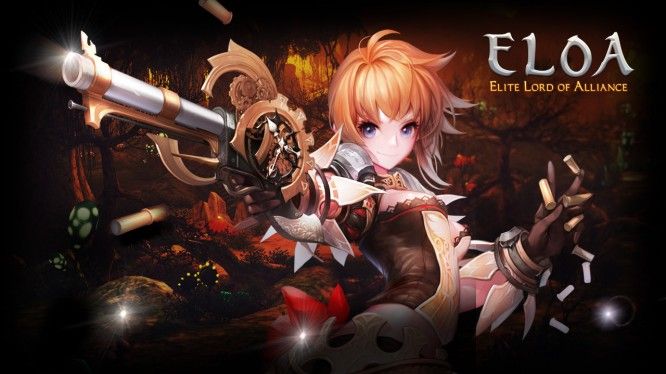 What Your ELOA Official Launch Gift Key Gets You:
Server chat (light purple) x5
Eva's survival pack x1 (Eva's Tear x5, Eva's authority x5, Eva's breath x3)
* Server Chat: Can use server chat 1 time for each item.
* Eva's Tear: Recovers total HP and MP by 30%.
* Eva's authority: Decreases cool-down time by 10% for 1 hour.
* Eva's breath: Can be used upon death. Immediately resurrects you at your current location.
Sign Up to MMOGames to Claim Your Key
Register to our website.
Verify your email.
Once it's verified, head on over to the 'Giveaway' section and claim your free key!
How to Claim Your Winterfrost Legacy King's Bounty Giftpack:
Register here if you don't yet have an account for ELOA.
Log in with your account
Select your server and character, and enter your code (without hyphens)
Click "redeem coupon code"
Notes:
Usable until: December 8th (end of contest)
Coupon codes can only be used with an existing WEBZEN account
Coupon codes are limited to one use per account
*This is a limited key giveaway to be given out on a first-come-first-serve basis. It will run as long as there are codes available or until December 8th, 2015, whichever comes first. If you have any issues, please contact us.
Get your key now!
There are keys available!