Galactic Junk League Starter Pack Giveaway

Galactic Junk League is a competetive free-to-play sci-fi spaceship crafting arena-shooter with almost infinite ship building possibilities. What used to be a prosperous universe is now a post-apocalyptic rusty dump full of galactic junk. Savage arenas became the only amusement we have. Build your junk ships to literally any shapes and sizes and fight against the creations of other players in 7v7 PvP arenas across 4 unique maps. However, stepping into the high-stakes world of the Galactic Junk League is no simple task. To help novice pilots get the best start in the junk league, MMOGames and Galactic Junk League have teamed up to bring you this Galactic Junk League Starter Pack Giveaway! Get a code now, and get a load of goodies to help you get a solid start, including an exclusive ship hull!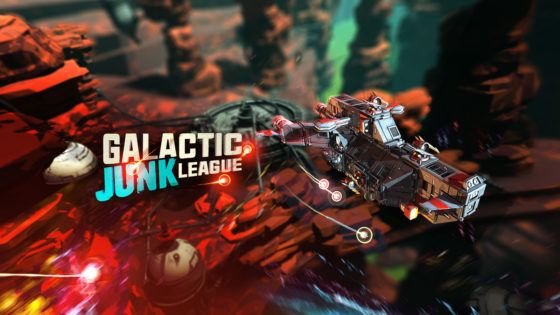 What You Get From The Galactic Junk League Starter Pack Giveaway
1x Unique Starter Ship "Orion" with two premium blocks
300x Space Credits
Premium Account Access for 3 days
10x Space Whiskey
Sign Up To MMOGames To Claim Your Key
Register to our website.
Verify your email.
Once it's verified, head on over to the 'Giveaway' section and claim your free key!
How To Redeem Your Galactic Junk League Starter Pack Giveaway Key
Download the game from Steam and install it.
Log into the game, press "ESC", and enter the code under "Redeem Code".
Enjoy your new items!
*This is a limited code giveaway to be given out on a first-come-first-serve basis. It will run as long as there are keys available. If you have any issues, please contact us.
Get your key now!
No more keys available!