Fiesta Clothes And Bikes Giveaway

Fiesta is a free to play anime MMORPG, set in the legendary fantasy world of Isya where exciting quests, challenging dungeons, and a huge community awaits! Choose from one of six fun, powerful classes and become a hero, as you seek out glory, honor, and power! Hailed as one of the best MMORPGs ever for new players, Fiesta meshes traditional classes with simple combat mechanics. However, the game offers lots of content and diversity, from loads of quests to the deep crafting system. To help more players learn about the fun and fantasy found in Fiesta, Gamigo has teamed up with MMOGames to bring you this Fiesta Clothes And Bikes Giveaway, full of items to help new players find their way!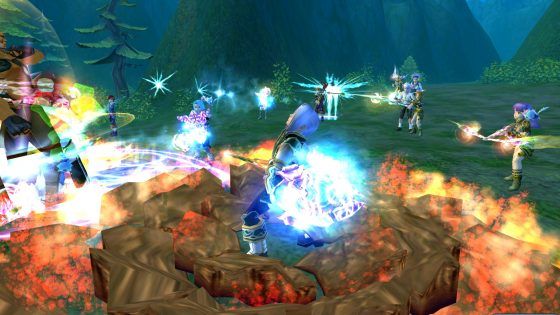 What You Get From The Fiesta Clothes And Bikes Giveaway
Flame Rock Costume (+8% Defense)(7 days) – Use the power of flaming rock music to overwhelm and defeat your enemies!
Flame Rock Ribbon (+4% Defense)(7 days) – Rock it out with this hot ribbon!
Motorcycle (Speed 260)(30 days) – Hop on this cool vehicle and cruise through Isya with a friend! (NA Version: Buddy Bike (Speed 240)(30 days))
NOTE: This giveaway key is only valid for new accounts. The key will only work within 3 days of account creation.
Sign Up To MMOGames To Claim Your Key
Register to our website.
Verify your email.
Once it's verified, head on over to the 'Giveaway' section and claim your free key!
How To Redeem Your Fiesta Clothes And Bikes Giveaway Key
Go to this site to create your Fiesta account. Again, this giveaway key only works within 3 days of account creation. Keys are only valid until August 31, 2016.
Go to https://fiesta.gamigo.com/en/login and login.
You will be forwarded automatically to your account page.
Under "Voucher" you are able to redeem your giveaway key.
After redeeming the voucher, the items can be found in your Premium Inventory!
*This is a limited code giveaway to be given out on a first-come-first-serve basis. It will run as long as there are keys available, or until August 31, 2016. If you have any issues, please contact us.
Get your key now!
There are keys available!