Unfortunately, there are no free gift keys left. Sorry!
Blast Out is an arcade-style brawler arena game that captures the raw joy and hilarity created when fast-paced reflexes meet over-the-top core gameplay mechanics. Learn how to best use your skills and master the dynamic fighting style they allow. Battle across a wide range of different arenas, where the very environment itself is often out to get you. Create your character's loadout, leap into intense close-quarters combat, dodge traps and hazards, and simply have a load of action-packed fun, and Blast Out has just released on Steam Early Access! To celebrate the early access launch of the game, and to make sure players can try Blast Out for free, Blast Out and MMOGames have teamed up to bring you this special Blast Out Steam Early Access Game Giveaway. Get a key now and get a free copy of Blast Out on Steam, a $12.99 USD value!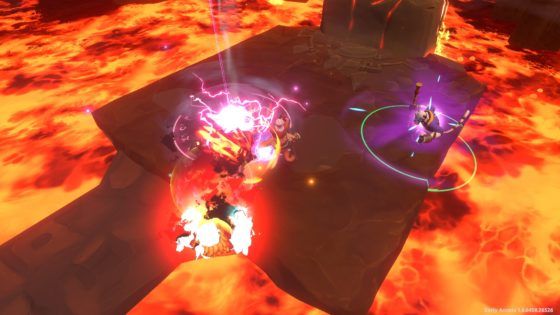 What You Get From The Blast Out Steam Early Access Game Giveaway
A full free copy of Blast Out on Steam, worth $12.99 USD!
Sign Up To MMOGames To Claim Your Key
Register to our website.
Verify your email.
Once it's verified, navigate back to the Giveaway section and claim your free key!
How To Redeem Your Blast Out Steam Early Access Game Giveaway Key
You must have Steam installed on your computer. If you do not, go here to install Steam.
Launch the Steam client software and log into your Steam account.
Click the Games Menu.
Choose Activate a Product on Steam…
Follow the onscreen instructions to complete the process.
Enjoy Blast Out!!
This is a limited code giveaway to be given out on a first-come-first-serve basis. It will run as long as there are keys available. If you have any issues, please contact us.