Blood & Blade is a Mobile Hack & Slash Action game by IGG. When was the last time you really enjoyed a classic adventure? Blood & Blade is bringing old school action back to video games! Throw 'em in the air! Follow up your attacks! Juggle the enemy! Rekindle your love for the arcade in an epic pirate tale! Set in the age of discovery, you have been recruited to serve your King and protect the world. Your mission: destroy the pirates, fight back horrifying monsters, and uncover the hidden truth! It's up to you to solve the mystery, restore peace to the world, and bring honor home!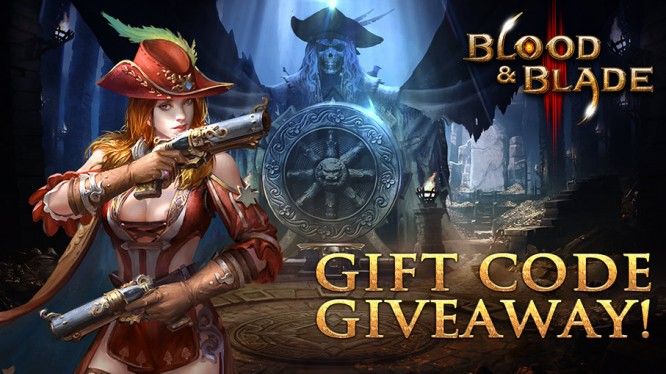 Sign up for the Blood & Blade Gift Code Giveaway
Sign up to MMOGames
Register to our website.
Verify your email.
Once it's verified, head on over to the Giveaway section and claim your Code!
How to Claim:
Download Blood & Blade from Google Play
Launch Blood & Blade, and choose or create your character. Once in the game, look on the right hand side of the screen and tap the "Notice" button (if you're a new player, you will have to complete the tutorial first).
From there, select the "Enter Gift Code to Win Gems" tab, and tap the "Enter" button.
Enter (or paste) your 11 digit Gift Code and tap "Enter". Enjoy the Gems, and have fun in Blood & Blade!