Clash of Avatars is a fun, light-hearted free to play 3D browser based MMORPG set in a world of daydreams, where players create characters based on anime and cosplay. Clash of Avatars focuses on fun and laughter, on colorful characters with adorable and increasingly powerful fantasy mounts such as dragons, companions, and adventures. From battle quests to epic arena dance-offs, Clash of Avatars focuses on fun, not on an endless cycle of kill monster, get treasure, repeat. Players in Clash of Avatars select a character – a Mage, Priest, or Warrior – and then enter the game to begin the questline and discover the secrets of this colorful world!
However, dancing and exploring a big, unknown world is a rather daunting task; for that reason, AMZGame, developer and producer of Clash of Avatars, has teamed up with MMOGames.com to bring you this Clash of Avatars Newbie Pack giveaway, full of helpful items to help new adventurers find their way in the Open Beta. Get yours today!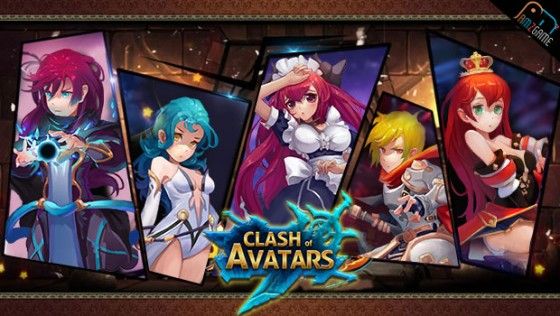 What You Get From The Clash Of Avatars Newbie Pack Giveaway
Gold x100,000
Spirit x20,000
Horn x1
Complete Stone x2
Magic Drill x20
HP Potion x50
Sign Up to MMOGames to Claim Your Key
Register to our website.
Verify your email.
Once it's verified, head on over to the 'Giveaway' section and claim your free key!
How To Redeem Your Clash Of Avatars Newbie Pack Giveaway Key
Click the Hot Events icon at the top of the screen

Choose the option "Gift Code"
Enter your Clash of Avatars Newbie Pack Giveaway Key and click "Exchange"
The gift will be sent to you immediately via mail.
Notes
Each account can only collect a newbie code once.
Codes are to be redeemed in game.
Each code can only be used once.
*This is a limited key giveaway to be given out on a first-come-first-serve basis. It will run as long as there are keys available. If you have any issues, please contact us.