Dragon Awaken is free to play browser-based fantasy MMORPG set in a dangerous fantasy world, with the player in the role of a warrior destined for greatness. Your commander orders you and your comrades to attack a dragon lair, but something unexpected happens. You end up possessing the power of the dragon and becoming one of the legendary dragon knights! Now you must seek out the meaning of your newfound powers, and learn to master them. Upgrade and grow your character while you explore forbidding dungeons, face your enemies, overcome challenges, and more. With the holiday season upon us, Game Hollywood and MMOGames have teamed up to bring you a special giveaway to help Dragon Awaken players with that "and more" part. Get a key now from the Dragon Awaken Christmas Gift Pack Giveaway, and get a special bundle of holiday goodies!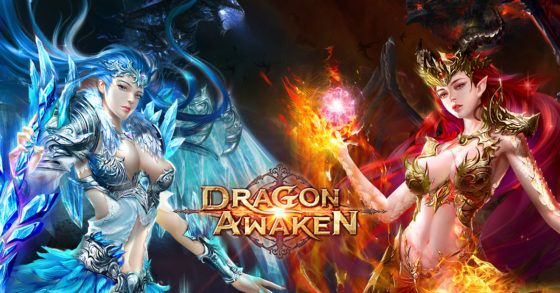 What You Get From The Dragon Awaken Christmas Gift Pack Giveaway
100x Diamond
10x Dust Bottle
1x Roses
Sign Up To MMOGames To Claim Your Key
Register to our website.
Verify your email.
Once it's verified, navigate back to the Giveaway section and claim your free key!
How To Redeem Your Dragon Awaken Christmas Gift Pack Giveaway Key
Log in to your Dragon Awaken account. If you do not yet have an account, go here to make one.
Click the Events Icon on the top right corner,
Click  Activation Code Exchange Icon to enter the gift codes.
Redeem your key and claim your items!
This is a limited code giveaway to be given out on a first-come-first-serve basis. It will run as long as there are keys available.  If you have any issues, please contact us.