Dragonbone Dynasty is the next in the long lineage of successful and dynamic online games from R2Games, and it is currently in open beta, preparing for launch. In order to allow as many would-be champions and commanders to try the game out as possible, and to help new warriors on their journey, R2Games has teamed up with MMOGames to bring you this Dragonbone Dynasty Open Beta Gift Pack Giveaway, full of helpful items to assist you on the road to victory!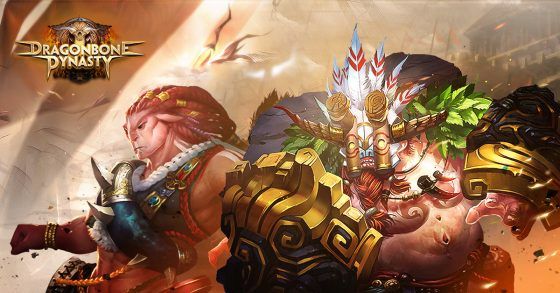 Dragonbone Dynasty is a free to play fantasy hybrid MMORPG and RTS, set in a persistent and magical online universe, which puts you in the role of a champion, leading a squad of warriors into battle. Prepare to set forth on a journey filled with action and excitement as you set out to uncover the secrets of the old world, and restore the realm to its full glory! Featuring a unique class system and squad based strategy combat where position and deployment are key to victory, players are free to make a name for themselves in the ranks of champions.
What You Get From The Dragonbone Dynasty Open Beta Gift Pack Giveaway
100x Silver
2x Common Salve
2x Level 1 Jewel Pack
5x Level 3 Experience Scroll
Sign Up To MMOGames To Claim Your Key
Register to our website.
Verify your email.
Once it's verified, head on over to the 'Giveaway' section and claim your free key!
How To Redeem Your Dragonbone Dynasty Open Beta Gift Pack Giveaway Key
1. Register for Dragonbone Dynasty
2. Click the Luxuries button located at the top of your screen:

3. Enter your code into the input field and click the Collect button to see the items credited instantly to your account: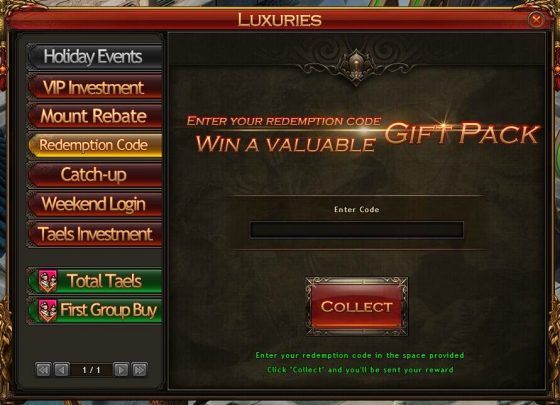 4. Enjoy your items and have fun in Dragonbone Dynasty!
Important Note:
Each account can only claim one key.
*This is a limited code giveaway to be given out on a first-come-first-serve basis. It will run as long as there are keys available. If you have any issues, please contact us.