Forge of Gods is a free to play multiplayer fantasy card strategy RPG offering fast paced, thrilling, and addictive gameplay. Gods are not born, they are made by you! Collect and train as many monsters as you can to assemble the greatest team and burst through hordes of enemies in challenging strategic battles! Conjure powerful dragons, sturdy warriors and exotic beasts to fight for you in the land of Pangea, and let your enemies tremble before you. Rush to forge your own gods in this huge and dangerous fantasy world, and have a load of fun while doing it! To help new players get a great start in Forge of Gods, Panoramik has teamed up with MMOGames to bring you this Forge of Gods Promote Pack Giveaway! Get a code and get the new Forge of Gods Promote Pack DLC for free, full of items to help the true adventurer get a quick start in Forge of Gods!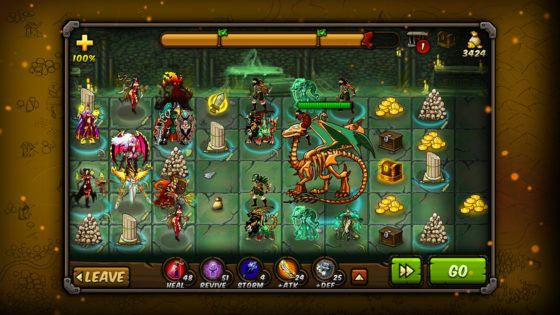 What You Get From The Forge Of Gods Promote Pack Giveaway
Rainbow Slug, Rainbow Toad, Rainbow Egg – rare materials for Evolution of your fighters.
20 Demon Shadows. Special monsters for Fusion.
30 Princesses Mythica. Special monsters to improve other creatures.
5.000.000 of gold for Fusion, Evolution and Rebirth of your fighters.
Sign Up To MMOGames To Claim Your Key
Register to our website.
Verify your email.
Once it's verified, head on over to the 'Giveaway' section and claim your free key!
How To Redeem Your Forge of Gods Twilight Destroyers Pack Giveaway Key
Since the game is played through Steam, you must have the Steam client installed. If you do not, go here to install Steam.
Since the game is free to play, you just need to login to your Steam account and press play.
Launch the Steam client software and log into your Steam account.
Click the Games menu.
Choose Activate a Product on Steam.
Follow the onscreen instructions to complete the process.
Enjoy Forge of Gods!
This is a limited code giveaway to be given out on a first-come-first-serve basis. It will run as long as there are keys available. If you have any issues, please contact us.