Gigantic is a team-based third-person MOBA-esque action MMO where heroes battle alongside a massive guardian in a fight for supremacy. A mystical bond connects you and four teammates to your guardian, a magical behemoth too powerful for a single mortal to defeat. Destroy your enemy's guardian and protect your own at all costs! Gigantic has just released Season of Souls, a major content update, and Perfect World Entertainment and MMOGames have teamed up for a special celebration. The Gigantic Season of Souls Voden Desolation Skin Giveaway (Steam) gives players a free unlock for Voden's Desolation skin, a perfect new look just in time for Halloween!
NOTE: The keys from this giveaway are only for Gigantic played through Steam. They will not work for other platforms or versions of the game!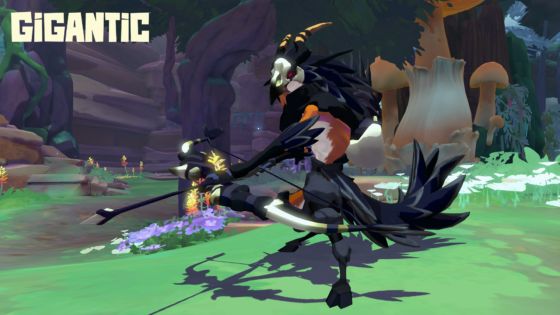 How To Redeem Your Gigantic Season of Souls Voden Desolation Skin Giveaway Key
Note: This giveaway is only for Gigantic played via Steam. It will not work for other platforms.
Visit GoGigantic.com/steam
Click on the "Play Game" button and download the game.
Launch the game and create an Arc account when prompted.
Once in the Gigantic launcher, select the "Redeem Code" button.
Enter the code and click "Next" to claim the Desolation skin.
This skin will now be available whenever you select Voden as your hero.
This is a limited code giveaway to be given out on a first-come-first-serve basis. It will run as long as there are keys available or until December 31, 2020, whichever comes first.  If you have any issues, please contact us.