Guardians of Divinity (G.O.D.) is a new MMO published by the rapidly growing browser and mobile game company, 37Games. You play as a god that has been cast from the heavens. Join the first MMO to take gods from around the world and battle with them not only on earth but also in the stars. Use a custom built spaceship to battle your enemies in space and beyond. As the chosen one you' ll have the ability to morph into different gods, such as Ares, Thor, or even the Monkey Kingin your quest to return to your former position among the gods.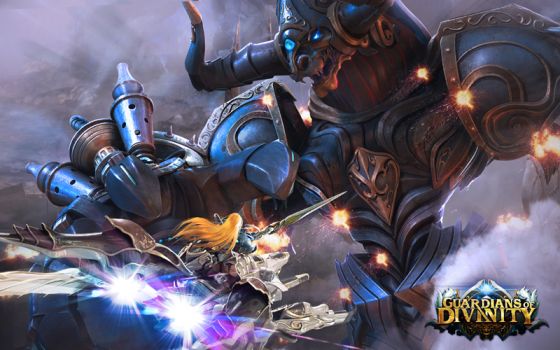 We've teamed up with 37Game to celebrate the release of their newest MMO with this Guardians of Divinity gift pack giveaway! Get your gift pack from MMOGames today as you go forth on your godlike adventures.
What You Get in the Guardians of Divinity Gift Pack Giveaway
Double EXP Potion x1
Pickaxe x3
Gold x500,000
Sign Up to MMOGames to Claim Your Key
Register to our website.
Verify your email.
Once it's verified, head on over to the 'Giveaway' section and claim your free key!
How to Redeem Your Gift Pack Key
1. If you don't already have an account, register here.
2. Log into Guardians of Divinity to create a character and reach Level 31.
3. Click on the Hall of Rewards icon (upper right corner) and open the Gift Code tab.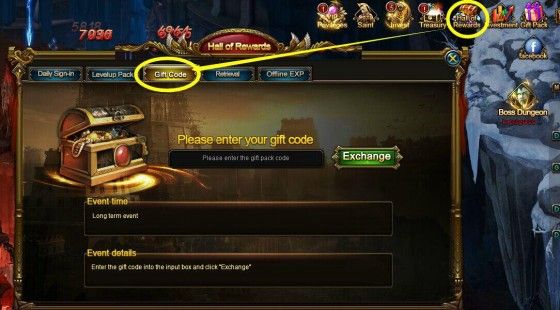 3. Paste in your code and get your free gift pack!
*This is a limited key giveaway to be given out on a first-come-first-serve basis. It will run as long as there are keys available. One code per person. If you have any issues, please contact us.