Unfortunately, This Giveaway Has Run Out Of Keys.
Insidia is a unique blend of turn-based strategy game and MOBA where two players, each commanding a team of four heroes, meet on the field of battle. With gameplay rather like a hybrid of XCOM and League of Legends, players will experience a unique combat system based on simultaneous, fast turns and flexible combos. Insidia takes place in a weird and wonderful world of steam-powered knights, unusual mutants, fearsome punks, and many other types of characters, and it has just gone into early access on Steam! To celebrate this Early Access launch, Insidia and MMOGames have teamed up to bring you the Insidia Early Access Gift Pack Giveaway. Get a key now, and get into the game with a head start on the competition!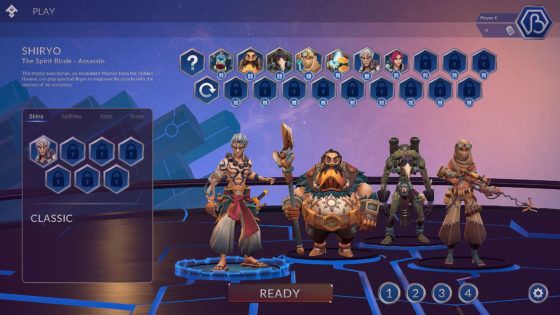 What You Get From The Insidia Early Access Gift Pack Giveaway
30 Day 100% XP Boost
Gold Starter Pack – 5k Keres Crystal
A Special Title – "Chosen"
Sign Up To MMOGames To Claim Your Key
Register to our website.
Verify your email.
Once it's verified, navigate back to the Giveaway section and claim your free key!
How To Redeem Your Insidia Early Access Gift Pack Giveaway Key
Since the game is played through Steam, you must have the Steam client installed. If you do not, go here to install Steam.
If you do not yet have Insidia installed, search for it through the Steam store or go here to download and install it.
Click the Games Menu.
Choose Activate a Product on Steam…
Follow the onscreen instructions to complete the process.
Enjoy Insidia!
This is a limited code giveaway to be given out on a first-come-first-serve basis. It will run as long as there are keys available. If you have any issues, please contact us.