These keys are EU only!
SMITE is an online battleground of the gods, but not just one god, all the gods that have ever existed come together and fight each other to the death. Players choose from a diverse cast of deities and use their unique powers to battle it out in 5v5 team matches. SMITE presents a take on the MOBA genre; rather than observing from above the action, players experience the action from a third-person perspective. Instead of clicking the mouse to move, players use the familiar WASD keys to move and fight their way through SMITE's dynamic battlegrounds.
And now that SMITE is coming to PS4, we bet you're dying to get your hands on an Alpha key, right? We have teamed up with Hi-Rez Studios who have kindly given us 3,000 PS4 Alpha keys for EU players! (NA folk, go here). Get yours now to experience SMITE on the PlayStation 4!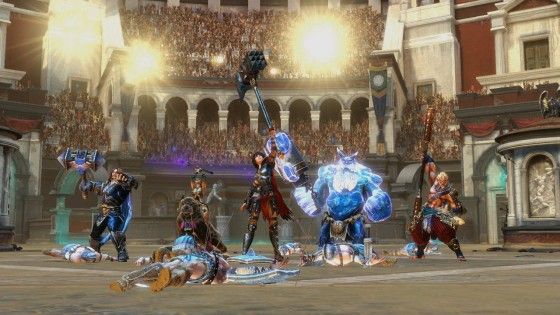 What You Get
Access to the Smite Alpha on PlayStation 4 for EU players!
Sign Up to MMOGames to Claim Your Key
Register to our website.
Verify your email.
Once it's verified, head on over to the 'Giveaway' section and claim your free key!
How to Redeem Your SMITE PS4  EU Alpha Key
Turn on your PlayStation® 4, and log into your PlayStation® Network account.

Enter the PlayStation® Store.

In the left hand menu bar, scroll to the bottom and select "Redeem Codes."

Enter your code, click Continue, then confirm your free download of SMITE.
Or, you can just click
here
, log into your PlayStation® Network account, and redeem your code online. You don't need Playstation Plus in order to play SMITE.
Have more questions? Check out the detailed FAQ here.
*This is a limited key giveaway to be given out on a first-come-first-serve basis. It will run as long as there are keys available, whichever comes first. The keys will only work for EU players. If you have any issues, please contact us.