Storm Riders is a free to play browser MMORPG with a distinctly Eastern feel and setting, a world of Kung-Fu masters, epic quests, and journeys of self discovery and improvement. Players can select one of four characters who are able to control the very elements themselves, in addition to being great warriors. Become a legend of Kung Fu as you overcome obstacles, explore the unknown, and immerse yourself in this delightful fantasy world, steeped in Eastern mysticism and mythology. Play alone or with friends, quest for fantastic treasures against fearsome opponents, and take on all comers in head to head battles to prove your Kung-Fu mastery! However, becoming a Kung Fu master is a demanding and difficult task; that is why 101XP, publisher of Storm Riders, has teamed up with MMOGames.com to bring you this Storm Riders Gift Pack Giveaway to help you along the path to Kung-Fu mastery!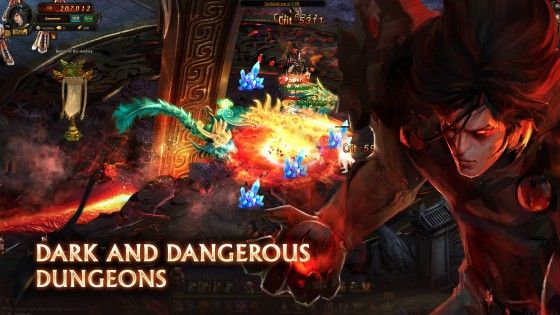 Please Note That These Giveaway Keys Are Not Valid On Russian Servers
What You Get From The Storm Riders Gift Pack Giveaway
4x Rare Elixir
100,000 Life Force
100,000 Silver
10x Equipment Upgrade Stone
10x Equipment Improvement Stone
Sign Up to MMOGames to Claim Your Key
Register to our website.
Verify your email.
Once it's verified, head on over to the 'Giveaway' section and claim your free key!
How To Redeem Your Storm Riders Gift Pack Giveaway Key
Note that these keys are not valid on Russian servers.
Log into your Storm Riders account; if you do not yet have a Storm Riders account, sign up here.
You MUST reach Level 13 in the game so that the Hall Of Prosperity function will open. Press the Hall of Prosperity icon in the top right corner.
Go to the Activation Codes menu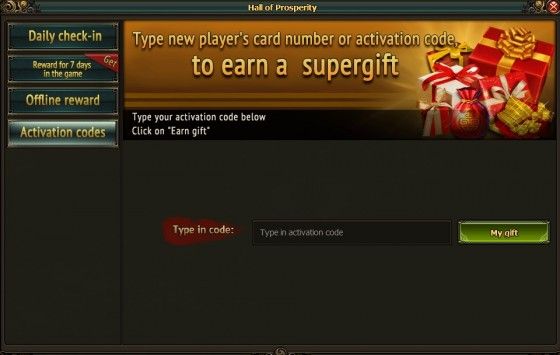 Enter your Storm Riders Gift Pack Giveaway key to receive your items. The gift pack will be added to your inventory.
Note that only one Storm Riders Gift Pack Giveaway key can be claimed or redeemed per account.
*This is a limited key giveaway to be given out on a first-come-first-serve basis. It will run as long as there are codes available. Note that these keys are not valid on Russian servers. If you have any issues, please contact us.