Erectus the Game Closed Beta Keys Now Available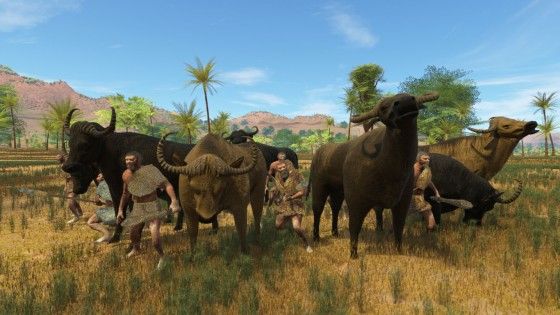 Maata Games and MMOGames are teaming up to bring you closed beta access to their upcoming, competitive empire building MMO Erectus the Game with the Erectus the Game Closed Beta Key Giveaway!
In Erectus the Game you play as Homo sapiens building an empire and fighting off your enemies, Homo erectus. It begins 130,000 years ago where players will rely on strategy and management skills. Team up with other players to form guilds, strengthening the whole against your common enemy.
How will it work? As the game develops the players will come into contact with the Homo erectus forces more often, either on their own or as part of an alliance uniting against their common enemy. As the game reaches its end stage the victors will either be the Homo sapiens or the Homo erectus, the player is tasked with ensuring it is the former. There can only be one winning alliance who will have to capture the Erectus leader and hold him for exactly two weeks. It will all come down to your allies and what you've managed to build.
Sign up to MMOGames to get your key
Register to our website.
Verify your email.
Once it's verified, head on over to the 'Giveaway' section and claim your free key!
How to redeem your key
Enter your Beta Key to complete the process.
*This is a limited key giveaway and it will run as long as there are codes available. If you have any issues, please contact us.