Swords of Divinity is a free to play 3D turn based strategy MMORPG that features extraordinary 3D graphics and effects. With a vast armory of weapons and equipment, endless skills, and magic powers like never before, it provides you with endless ability to customize your character. Join your comrades and protect the city against the devastation of war, immersing yourself in the epic battles, wonderful graphics, and myriad of gameplay options.
It can be daunting when diving into a new world, so you may want to grab yourself a newbie gift pack from this Swords of Divinity giveaway to start yourself off and get into the adventuring!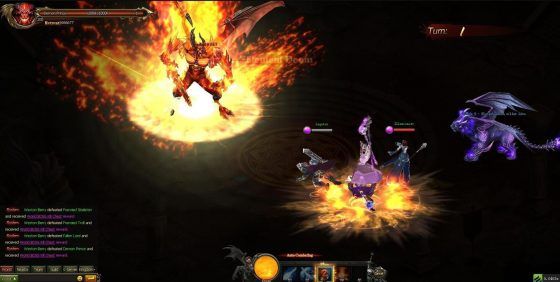 What You Get From The Swords of Divinity Giveaway
Lv.1 Merc EXP Potion x50
Lv.1 Gem Pack X3
Soul Gem x5
Sign Up To MMOGames To Claim Your Key
Register to our website.
Verify your email.
Once it's verified, head on over to the 'Giveaway' section and claim your free key!
How To Redeem Your Key
1. Register here.
2. Enter the game and click on the Daily Quests button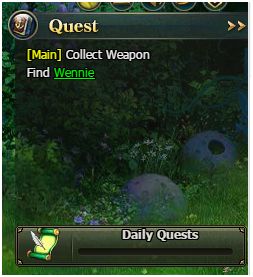 3. Paste your code in the field.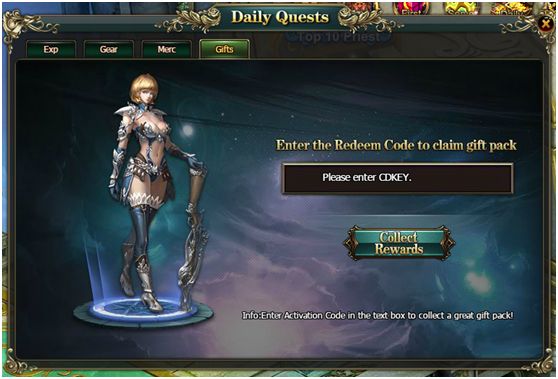 4. Click 'Collect Rewards'.
5. You will receive a confirmation that the items have been redeemed.
Important Note
Each account can only collect 1 code, to be used once only and redeemed in-game.
*This is a limited code giveaway to be given out on a first-come-first-serve basis. It will run as long as there are keys available. If you have any issues, please contact us.