Unfortunately, there are no free gift keys left. Sorry!
Many of the most popular online games in the world today have one thing in common, and that is prolific publisher Trion Worlds. Archeage is an unforgettable sandbox MMORPG in a fantastic land. Trove is a delightful voxel-based building MMO. Rift is a vast magical MMORPG with a unique class system. Defiance is a massive free to play shooter MMO extravaganza.  Atlas Reactor is a fun and fast paced team PvP game. And Devilian is a complete MMO with a demonic twist. To celebrate yet another successful and fun year at PAX, Trion Worlds and MMOGames have teamed up for this very special Trion Worlds Pax Multi Game Giveaway. Get your key now, and get a special item in each of the six games mentioned above!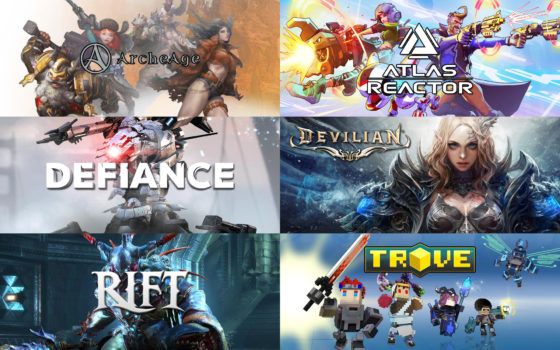 What You Get From The Trion Worlds Pax Multi Game Giveaway
Each key will grant the redeemer 6 items, one from each of six different games!
Archeage: Midnight Kitsu
Atlas Reactor: Tol-Ren's Citadel Purple Skin
Defiance: TMW Falcon "X-Rider"
Devilian: Werewolf Pet
Rift: 6th Anniversary Parade Tusker Mount
Trove: Chromatic Keypad Mount
Sign Up To MMOGames To Claim Your Key
Register to our website.
Verify your email.
Once it's verified, navigate back to the Giveaway section and claim your free key!
How To Redeem Your Trion Worlds Pax Multi Game Giveaway Key
Go here and sign in to your Glyph account.
Enter the code in the field provided.
Enjoy your items in the game(s) you play!
This is a limited code giveaway to be given out on a first-come-first-serve basis. It will run as long as there are keys available. If you have any issues, please contact us.