World Of Fishing brings the experience of fishing to your PC, in this groundbreaking F2P MMO fishing simulator. Group together with friends into guilds, take part in ranked tournaments, or just go fishing with some friends and have a good time. A true fishing MMO, World of Fishing lets you develop a character, explore the ocean, and experience it all with thousands of other players from all over the world.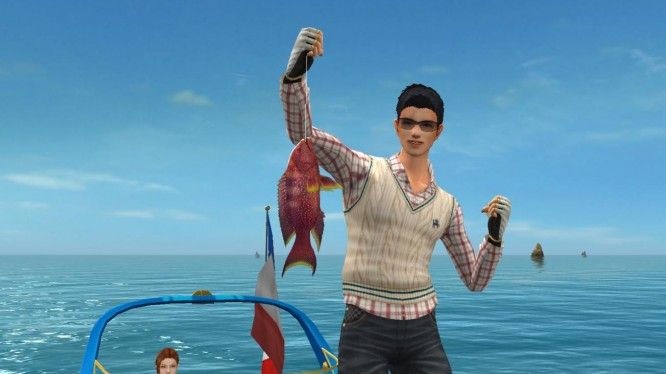 This giveaway is only for accounts registered in Europe
World of Fishing Giveaway
Each voucher can be used once per account and will give a 10€ discount within the World of Fishing Premium-Shop!
Sign Up to MMOGames to Claim Your Key
Register to our website.
Verify your email.
Once it's verified, head on over to the 'Giveaway' section and claim your free key!
How to Claim Your World of Fishing Key
Register or Log in to the game and select a character.
Clicks on "Pearls" button in the top right of the main menu or in the inventory.
Two messages will pop up. Click "Ok" on the first message. The Pearls Shop will open in your web browser.
In the Pearls Shop log in with your WoF credentials (this should happen automatically, otherwise use 'login' button in the top right corner).
Select your favorite package and clicks "detail" or on the title or image.
Enter the voucher in the field below the image (note: the field will only pop up if user is logged into the Pearls Shop).
By clicking "Choose" you can use the voucher for his payment.
Note: You can´t redeem a 10€ voucher for a 4,99€ package. The voucher does not reduce the price to 0€.