Doom Warrior is an Arena-based Combat MMORPG that takes players into the brutal world of gladiator combat and fierce 1v1 duels. Crush your enemies and hear the cries of their women! Create a gladiator worthy of supremacy and wreak havoc on your enemies. The object of the game is simple: Enter the arena, and purge those who stand in your way.
Initially your goal is to progress through the story-line by unlocking all 5 arenas and defeating the final boss. Once you have completed the main story you can continue the game by becoming ever more powerful, and competing for supremacy with other players in the various leagues. Completely immerse yourself in the brutal world of barbaric combat. Low on morale? Visit the Den of Vice and purchase slave girls to give you the best stats. Equip various artifacts, amulets and helmets to perform special abilities that will aid you in your quest for supremacy. With a long line of equipment to discover, you can bet that there will always be something to look forward to every time you play. Stain your hands with their blood, and leave no one standing!
Doom Warrior Key Features
Gladiator Combat – Enter the arena and experience brutal 1v1 combat as never before!
Craft Your Gear – Forge Mighty weapons and armor of your own design
Procedurally Generated Loot – Randomized loot with billions of potential finds
The Sky Is the Limit – No limit to how powerful you can become
Face Off Against Fierce Monsters – Take on gargantuan boss creatures
Their Fate Is In Your Hands – Decide your opponent's fate – choose to either execute or spare them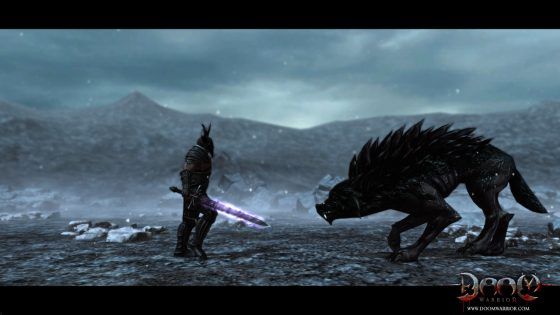 Related: Arena, Free to play, MMORPG, PvE, PvP
Read more about Doom Warrior
Unfortunately, there are no articles for this game... Yet.