Farmerama is a 2D free to play Browser-Based MMO that gives you control of your own farm, animals and gardens. Farmerama places you into the role of a farmer. You must take care for animals such as rabbits, cows, chickens and pigs. You must also manage your crops, lands, and gardens. As this is a Browser-Based game, you do not require a large download and can begin playing within minutes. With browser based gameplay, Farmerama is a game you can play anytime, anywhere! Sign up and build the farm of your dreams without all the smells, dirt, and hard work!
Farmerama Key Features
Experience Farm Life – Embrace rural living and be a virtual farmer in this delightful online game world. Being a farmer is not for everyone, but that doesn't mean you shouldn't try!
Animals Abound – Care for and raise a wide variety of animals and livestock, from small chickens and rabbits to cows and pigs! Keep your critters healthy and happy.
Test Your Green Thumb – Plant crop fields and gardens, and raise the tastiest veggies. Can you bring in a healthy crop, year after year?
Browser Gameplay – No downloads, no subscriptions, no installs. You can play Farmerama anytime, anywhere! It's a perfect game to have running in another tab during other tasks.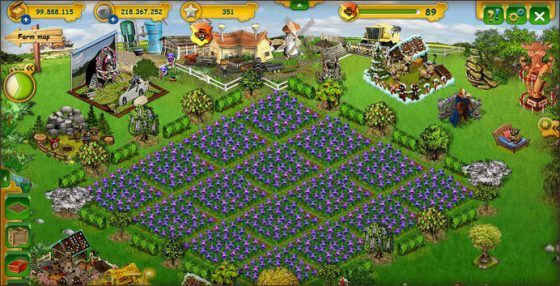 Related: Browser, Free to play, Simulation
Read more about Farmerama
Unfortunately, there are no articles for this game... Yet.