FLYFF, also known as Fly For Fun, is a free to play browser-based Fantasy MMORPG with a unique flying system that gives you the ability to fly using brooms, air-boards, wings and more. FlyFF offers a somewhat unusual class evolution system, which will see you begin playing as a Vagrant, and then at level 15 give you multiple class evolution options, such as the Acrobat, Assist, Magician and Mercenary that can then be specialized once again into many other class styles. Explore the world. Face fearsome challenges. Fly high into the sky. Just remember to have fun!
FLYFF Fly For Fun Key Features
Pick Your Path – Choose between 21 unique character classes. No matter your playstyle, there's a character to suit it!
Extensive World – Over 150 levels of action-packed gameplay. You'll never need to travel far to find excitement.
Dark, Deep Dungeons – Over 16 Dungeons to explore and compete with your friends. The toughest challenges give the best rewards!
Extensive Character Customization – Be exactly who you want to be! Customize your character to suit your concept.
Build Your Home – Personal and guild player houses. Decorate, invite friends over, or just relax.
Go Head To Head – Extensive PvP features with free arenas, guild wars, duel and PK system!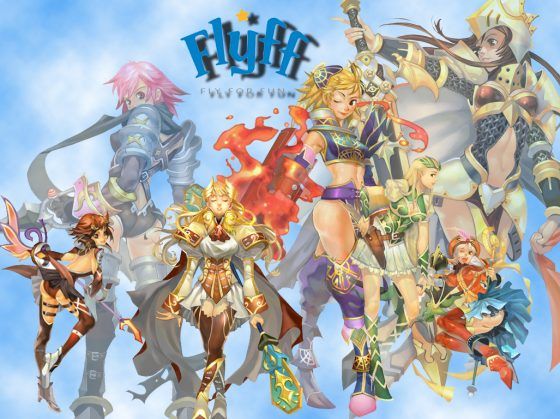 Free
Related: Browser, Fantasy, Free to play, Kids, WEBZEN
WEBZEN 10th Anniversary Gift Pack Giveaway

Webzen Winter Holiday Coupon Giveaway

WEBZEN Halloween Event Gift Pack Giveaway

System requirements
CPU:

PentiumIII 1GHz

RAM:

512MB

HDD:

3GB

Video:

Geforce 3 128MB-256MB
Read more about FLYFF Fly For Fun