Royal Story is a free to play browser based farming simulation game which puts you into the role of a young heir or heiress to a magical kingdom. However, all is not stardust and pixies; your kingdom has been cursed by an evil witch named Altessa! If you wish to restore this kingdom to a place where humans and animals alike live in peace, you've got some work to do. You must build a wonderful, magical farm so that you can finally reestablish your kingdom and lift the curses Altessa has put on the land and your friends!
Royal Story Key Features
Plant A New World – Only by planting new plants and bringing life back to the land can Altessa's curses be lifted. Plant seeds, harvest crops, feed your animals, and upgrade your castle so that your kingdom can flourish!
Expand And Grow – As your farm kingdom gets larger and larger, you can unlock new areas. These new areas allow you to plant more crops, expand your kingdom, and meet new friends. The larger you can grow, the weaker Altessa's curse will become!
Overcome And Win – Every step you take toward building your kingdom is a blow against Altessa. Complete thousands of missions to help your forest chums and get ready to take on Altessa and her minions!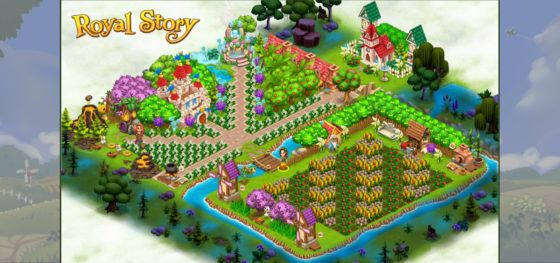 Related: Browser, Farm Sim, Free to play
Read more about Royal Story
Unfortunately, there are no articles for this game... Yet.