Can you believe it? We're already half way through 2017! Where has all the time gone? With E3, the first of the major conventions, behind us and the fact that we're half way through the year already, it's time to take a look back at the biggest news stories of 2017 so far for MMOs and online gaming. For this list we looked through our own analytics, looked at discussions across the internet and came up with 13 news stories that stood out from the rest. They won't all be happy game announcements, nor will they all be depressing. Get ready for an emotional rollercoaster as we look back at the biggest MMO news stories of 2017, so far.
Magic the Gathering MMO Announced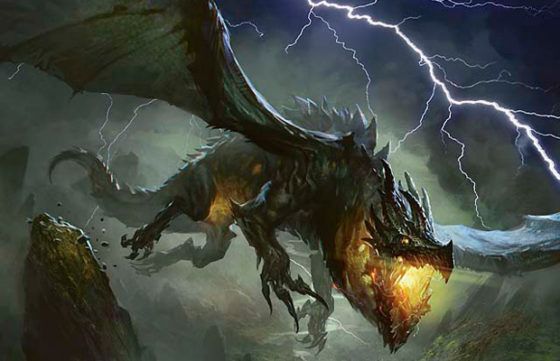 A Magic the Gathering MMO by Cryptic came as a complete surprise earlier this month. As one of the few western made MMORPGs that have been announced by a major studio in some time, this is really exciting news. The news was somewhat confusing at first as the press release announcing the game neglected to mention it will be an MMORPG, instead calling it a AAA RPG. It was quickly clarified though that it would indeed be an MMORPG which makes sense given Cryptic's track record with City of Heroes, Champions Online, Star Trek Online, and Neverwinter.
Unfortunately, there aren't many details about the game yet. We do know that it will be built for console and PC from the ground up. We also know that players will be Planeswalkers. It won't be a card game, it is to be a fully fledged MMORPG.
Original News Post: http://www.mmogames.com/gamenews/new-magic-gathering-game-rpg-cryptic-studios/
Wild West Online Bypass Kickstarter
The Western-themed MMO Wild West Online caught a lot of attention when they started their Kickstarter campaign. So much so in fact that their initial investors decided to go all in. The Kickstarter was canceled and the developers were able to get right to work. In addition to skipping their Kickstarter, the game will also bypass Steam Early Access and go straight into a full launch sometime late in 2017. This was all much needed good news for the MMO genre which is in a bit of a low at the moment.
Unlike Magic the Gathering, we actually know quite a bit about Wild West Online. You'll only have one character to play, for instance. Clothing won't have stats, making it similar to how City of Heroes was and Secret World Legends is. The first Alpha is set to begin mid-summer. There will be dedicated RP servers. The map is expected to be somewhat bigger than the GTA 5 map and will expand during the first year of the game's operation. And just so much more information. Keep an eye out on MMOGames for a more in-depth look at what we know so far.
Original News Post: http://www.mmogames.com/gamenews/wild-west-online-earns-extra-investor-funding/
Ashes of Creation Referral Program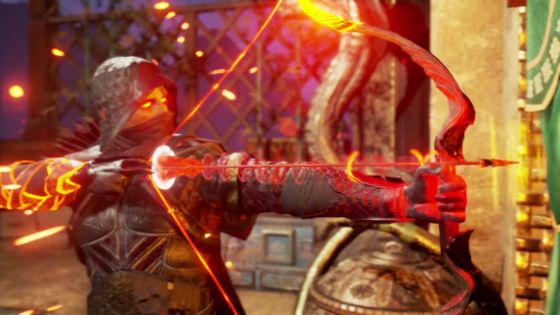 Earlier this month the Ashes of Creation Kickstarter caused a bit of a discussion in the community and got people wondering if Ashes of Creation was itself a moneymaking scheme. The problem? A referral program in which people could get a share of money spent by the people they recruited into the game. This violated Kickstarter's own rules but because there was a lot of miscommunication between the studio and Kickstarter there was no punishment. However, the event left a bad taste in some people's mouths and they pulled their backing. In the end though nearly 20,000 people pledged support for the game and the Kickstarter finished after raising $3,271,809 with an initial goal of just $750,000.
Original News Post: http://www.mmogames.com/gamenews/confusion-spawned-ashes-creation-referral-program-report/
ESL Closes Guild Wars 2 Pro League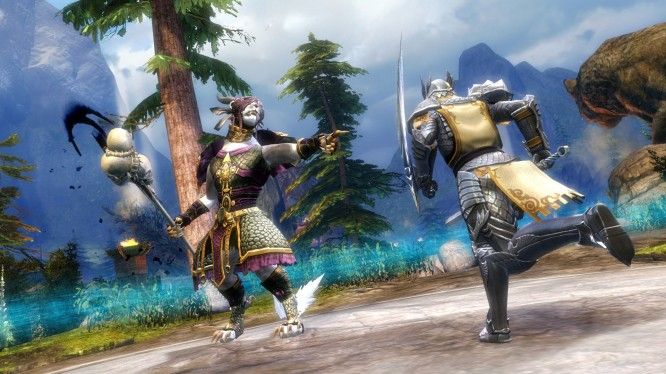 In April it was announced that ESL would be shutting down the Guild Wars 2 Pro League. It was announced via Twitter and left a lot of people very confused as it appeared that ALL support for Guild Wars 2 through ESL would be ending. Another tweet was sent out clearing up the confusion and stating that ESL would be open to working with Guild Wars 2 again in the future. For most fans of the game, there was very little impact and life continued on as usual. The second expansion for Guild Wars 2 is expected to launch sometime towards the end of this year. Though little has been officially announced about it so far.
Original News Post: http://www.mmogames.com/gamenews/esl-closing-its-doors-on-guild-wars-2/
Bless NA/EU Canceled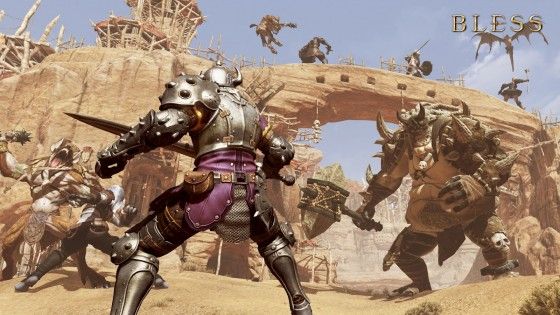 Plans for the Western release of Bless by Gamigo were canceled earlier this month, though anyone who has been watching the game may not be surprised. The game has been struggling to make the transition into other markets with the Russian servers being taken offline so the game can be sent back for revision. While the deal between Neowiz and Gamigo may be canceled, Neowiz is still hopeful that Bless will get a Western launch in the future. We hope that sometime in the near future we will see Bless again.
Original News Post: http://www.mmogames.com/gamenews/plans-bless-onlines-western-release-get-axed/
Smedley Leading Amazon Game Studio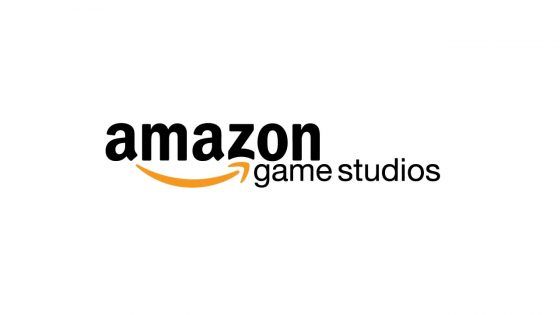 In February it was announced that former SOE CEO John Smedley was hired by Amazon to lead a game studio in San Diego. He is one of many big names that have been grabbed by Amazon recently including Guild Wars 2's Colin Johanson. So what is Smedley working on in San Diego? We still don't know. All we do know is that it uses the Amazon Web Services Cloud and Twitch to connect players. In a comment to Games Industry he said "[Twitch integration] opens up entirely new types of games where the Twitch viewers are actually participants in the game itself in a lot of different ways," said Smedley. "[We can] do really big and ambitious games that just wouldn't be possible without the amazing backend of AWS that's easy to access thanks to Amazon Lumberyard." Sounds like they have pretty interesting plans.
Original News Post: http://www.mmogames.com/gamenews/john-smedley-hired-amazon-san-diego-studio/
Battle.net Renamed

After 21 years of use, the Battle.net name was retired earlier this year in favor of the Blizzard Launcher. This little rebranding was a sad moment for a lot of people, some of whom remember when it launched in 1996. It is pretty universally agreed that the name Blizzard Launcher is bland, but it does get the point across. Though to make it a little more confusing you can expect to see Destiny 2 on there. While the named changed, everything else about it has remained the same. After 21 years you know there will still be people calling it Battle.net for a long time to come, and we're ok with that.
Original News Post: http://www.mmorpg.com/news/battlenet-renamed-into-blizzard-launcher-1000043696
Statesman in MXM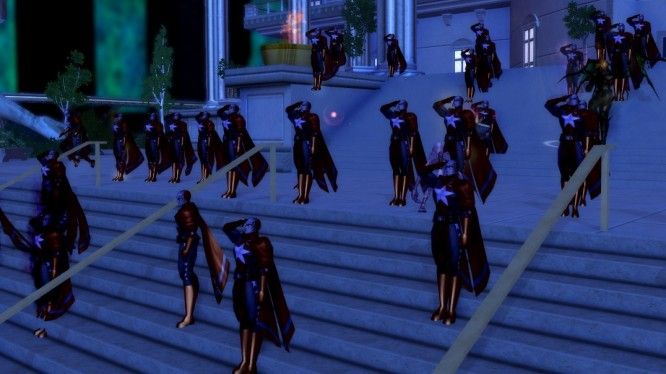 Are you ready for a little bit of controversy and drama? During PAX East 2017 NCSoft announced that Statesman, the iconic hero from City of Heroes would be in their MOBA MXM. While it was intended to be a touching nod to the beloved superhero MMORPG, City of Heroes fans took it another way. It fed into the narrative that NCSoft is only concerned with money and that by bringing in Statesman they would bring in that very vocal audience they lost when the game was shut down in 2012. They were having none of it, many reaffirming that they will never play another NCSoft game. With MXM about to launch, this controversial decision will be in the limelight once again.
Original News Post: http://www.mmogames.com/gamearticles/pax-east-2017-master-x-master-and-blade-and-soul/
Club Penguin Shutdown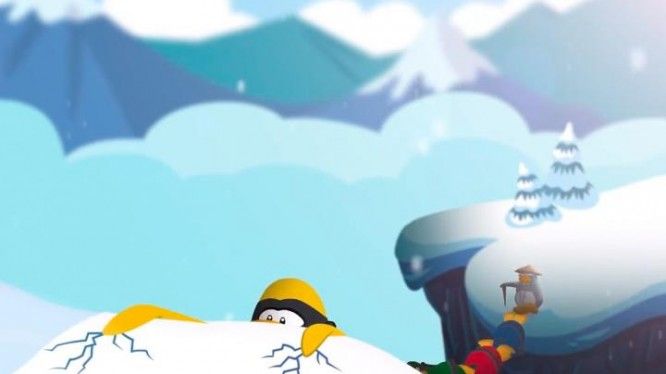 For many young gamers Club Penguin was an early introduction to MMOs. The adorable, Kids-safe Disney MMO went on for 11 years before being shut down in March. But, Disney didn't abandon the Club Penguin name altogether. A mobile-only game called Club Penguin Island launched in March. Sadly it doesn't seem to have the popularity or love that Club Penguin had.
Original News Post: http://www.mmogames.com/gamenews/kid-friendly-mmo-club-penguin-shutdown-imminent/
Destiny 2 Confirmed for PC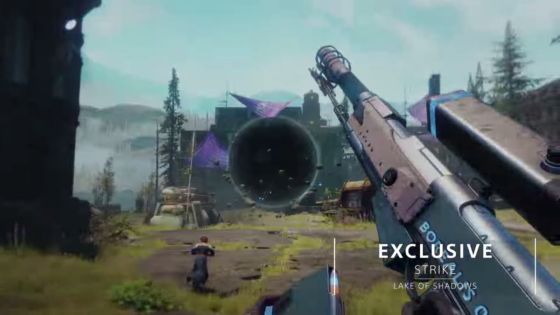 The one big thing that Destiny was missing was a PC port, so when Destiny 2 was announced everyone started asking the big question, "Will it be on PC?" For months there were rumors that Destiny 2 would indeed be available on PC but with no official confirmation, they really were just rumors. The rumors became fact at the end of March when a launch date, plot details, and the PC version of the game were all officially announced. The crowd went wild.
Even though PC players will have to wait a little bit longer than console players to get their hands on the game no one seems to mind all that much. Will they still be singing the same tune come September when the game launches? Only time will tell.
Original News Post: http://www.mmogames.com/gamenews/destiny-2-release-details-pc-version-confirmed/
Secret World Legends Announced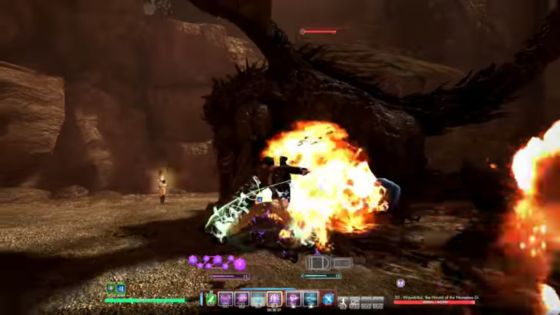 We're into the top 3 news stories for the year so far and starting it off on a happy note. In late March it was revealed that The Secret World would be reborn as Secret World Legends. Much of the game will remain the same but Funcom has put in a lot of work to improve the game and it has really worked! Check out our previous articles that go into the reasons to be excited about Secret World Legends and another that includes a nearly 2 hour long play session with Game Director Romain Amiel to find out more. Also keep an eye out on the site later this week as the game's headstart begins.
Sadly The Secret World never saw the popularity it had hoped for so while this relaunch/revamp was a surprise, it isn't a total surprise that something was done. While other studios would have simply shut the game down, Funcom, who is known for keeping old MMOs alive, didn't travel that route.
Original News Post: http://www.mmogames.com/gamenews/the-secret-world-relaunch-secret-world-legends/
Landmark Shutdown Announced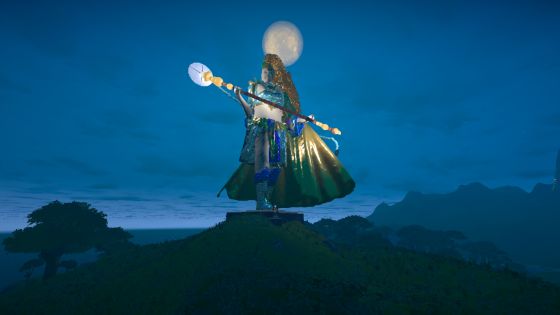 After Everquest Next was canceled it was really only a matter of time before Landmark followed in its footsteps. Landmark was originally created to compliment Everquest Next so their fates were always linked. It really wasn't a surprise when early in January Daybreak announced that Landmark would be shutting down. While it was a sad moment for fans of the game, for Everquest Next hopefuls it really was the final nail in the coffin. For the genre as a whole it was further proof that the Western MMO scene is struggling.
Original News Post: http://www.mmogames.com/gamenews/daybreak-games-announces-landmark-shutdown/
Asheron's Call Shutdown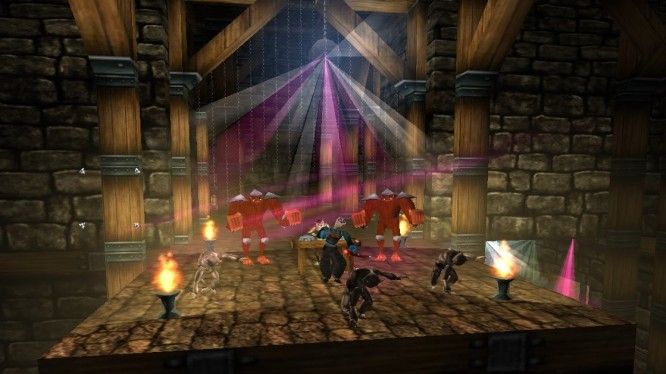 After celebrating 17 years since their launch it was announced that Asheron's Call wouldn't see it's 18th birthday. While the announcement of the shutdown came just a few days before Christmas last year the game didn't actually shut down until the end of January. Seeing one of the older MMOs fall is always painful. While Asheron's Call 2 was also shut down it didn't have as much of an impact on the MMO community. Turbine had put Asheron's Call into maintenance mode in 2014 which saw the game effectively come to a standstill. No future development was made on the game, though there was a team who worked on bugs and made other fixes to the game as needed. It was a hard goodbye for some who had played the game since 1999.
Original News Post: http://www.mmorpg.com/asherons-call/news/service-ending-on-january-31-2017-1000042585
This year has certainly had its share of ups and downs so far. The shutdowns are always difficult but it looks like we will have a few new games coming soon too. In between all of that we have had new studios, a little bit of drama around City of Heroes, eSports, and more. At MMOGames we often use E3 as a marker for how the rest of the year is going to look. Based on what we saw at E3 2017, the last half of the year is going to be pretty quiet. Of course with Secret World Legends about to launch, a Guild Wars 2 expansion on the way, and more Elder Scrolls Online DLC to come it certainly won't be dull.
What do you think has been the biggest news stories of 2017 so far? Was it something we missed? Is there anything you're looking forward to the rest of this year? Would you like to make any wild predictions? What game do you think will be voted Game of the Year by the readers? Let us know in the comments below.
Related:
Activision Blizzard
,
Amazon Game Studios
,
Asheron's Call
,
Ashes of Creation
,
Bless Online
,
Blizzard Entertainment
,
City of Heroes
,
Club Penguin
,
Column
,
Destiny 2
,
ESL
,
eSports
,
Guild Wars 2
,
Industry
,
Kickstarter
,
Landmark
,
Listed
,
Magic: The Gathering Online
,
Master X Master
,
MMORPG
,
MOBA
,
Mobile
,
MXM
,
NCSoft
,
News
,
Secret World Legends
,
Shooter
,
Shut Down
,
Wild West Online