You may also recall a few months ago on Listed I did a list of 7 Things We Would Like to See in Secret World Legends. Well, I recently I had the opportunity, along with Ethan Macfie to get a 2-hour long playthrough of Secret World Legends with Game Director Romain Amiel. During which time we learned all about the changes they've made to the game and experienced it hands-on. If you want to you can read Ethan's article on it and see the whole thing on video. Secret World Legends does a fantastic job of addressing many of the issues people had with The Secret World. Here are 6 reasons to be excited for Secret World Legends, even if you hated The Secret World.
Combat
One of the biggest complaints about The Secret World was always the combat. Well, forget everything you know about combat in The Secret World. It just isn't true for Secret World Legends. Each weapon has its own mechanic, changing how they work. To start out you have to pick one of a set pair of weapons they've put together into classes. This makes it easier for new players to pick good weapon pairings. It even gives a sliding scale of difficulty so more advanced players jump right in with more difficult builds.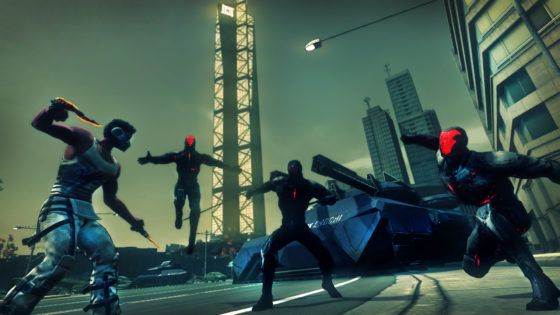 If you don't want to play the set builds you don't have to, but you do have to put some work in before you can switch weapons, unless you're a Grand Master (lifetime subscriber). While I wasn't convinced on the reticle when I started, I found that as time went on and I got used to it I really enjoyed it. Though yes, it does make RP more difficult.
Roleplaying
This may come as a bit of a surprise, but I think roleplaying will be getting even better. Until now most roleplaying has taken place in London, which happens to be the home of one of the factions. It never made much sense that Dragons and Illuminati were going to London to go to a bar right in the heart of Templar-land. That's where Agartha comes in. In the heart of the zone is an all new roleplaying area that is complete with everything a roleplayer might want. There's a dancefloor with an empty DJ booth. A restaurant with mood music that tries to go for romance, but the feel of Agartha doesn't quite mesh with that. And there's a handy shopping area, complete with an auction house, pets, and, of course, clothes. While it is a very nice little area, don't expect London to stop being a place to meet. While the game zones are going to hold fewer people the city zones are an exception to that.
Smaller Zones for More Intimate Experiences
As someone who adored the game, I always had one small complaint. There were too many people in the delightfully dark, spooky settings to get the proper feel of being alone. The atmosphere was hurt by the game being an MMO. Wandering the streets of Kingsmouth in a sort of spooky Halloween zombie invasion scenario was somewhat ruined by masses of people running down every street. The creepy cat lady's house wasn't so creepy when it was filled with players. Zones in Secret World Legends will only hold around 10 people so sure, you might run into another group of players, but you'll have plenty of big open space to wander around in and you won't be surrounded all the time. The atmosphere remains and the game is better for it.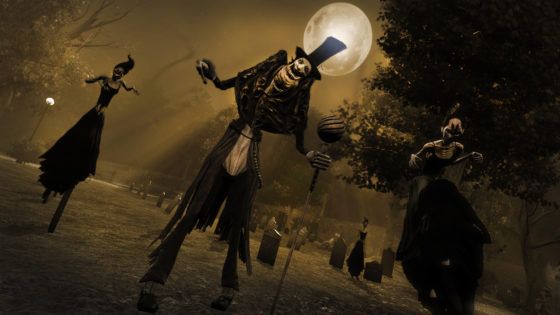 City of the Sun God's Revamp
I'll admit it now, I never finished The Secret World. I got stuck at the City of the Sun God and despite many attempts to return I never managed to get past that point. On my original playthrough by the time we got there I was ready for Egypt to be over, and it seems I wasn't alone in this. Romain said that this was the point where a lot of people stopped playing, so when it came time to make changes to the game for Secret World Legends they gave City of the Sun God some much-needed attention. He didn't go into any detail on what was changed and if I'm honest I didn't ask either, but the fact that they acknowledged the game had problems there gives me a lot of hope.
Dungeons Have Changed
Something that really surprised me was the change to dungeons. In The Secret World, I found them unplayable and it really disappointed me that I was missing out on some of the plot. Funcom seems to have taken a play from the Guild Wars 2 guide to being accessible and created a sort of story mode version of the dungeons. There's no pressure to play a particular role, no need to change things up drastically to get through the dungeon, so long as you're hurting the bad guys you're taking part. The only role anyone has is "punch harder".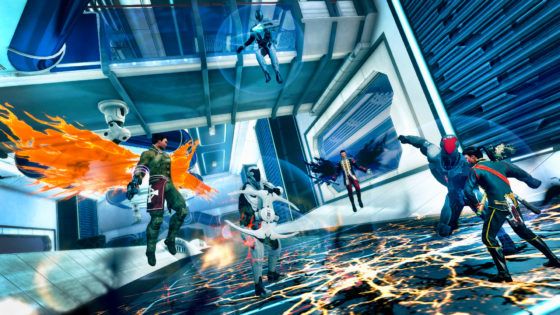 But if you aren't actually interested in easier dungeons does this mean you aren't going to like dungeons anymore? No! They aren't getting rid of anything. You'll still be able to play everything exactly like you always have. They've only made it so more people can play.
Tutorial Revamp
A complaint I heard often about The Secret World was that it took a half hour before you actually got to play and decide if you actually liked the game. Well, the tutorial has had a fantastic revamp, with a little introduction to combat and some of the things you'll experience in Secret World Legends. Most importantly though it gets you into combat right away. While I won't be giving away the entire experience, I promise, you'll still be getting the best foot rub of your life.
If you only take one thing away from this article, I hope it is that nothing is going away. I think this will be a hard sell for veteran players who will be hesitant to make the move. Don't be. This is your chance to experience all of it again and bring friends along. It is different. But it's a good different. For anyone who is new or decided The Secret World wasn't for them I say, give it a try. They put in a lot of work to make things different, but not too different. They've fixed many of the big issues people had with the game and now they're inviting you to return.
Related:
Column
,
Listed
,
RPG
,
Secret World Legends
,
The Secret World