This week's Beta Data is jam-packed with exciting MMO news, with a few announcements, beta launches, and even a little drama. Shall we?
So it hasn't been a great week for the world of dinosaur survival MMOs with Beasts of Prey announcing that they have shut down development on the game and pulled it from Steam.
Even more shocking, however, was the news that ARK Survival Evolved is involved in a legal battle which could well lead to the game's cancellation. We really hope it doesn't come to that, but this story is worth a read.
While we're on the subject of cancellations, Greed Monger seems to have ceased development again, and this time we probably won't see its return.
Revival, the dark fantasy MMO that many were waiting on, has also suspended development "indefinitely" this week. Apparently they just don't have the resources right now. While they would like to continue with the game one day, right now it is not realistic.
And sadly, Warhammer: Dark Nexus Arena has also been canceled. It seems the world just isn't ready for a Warhammer MOBA.
Onto some brighter news now as we learned this week that several World of Warcraft fan-sites will be holding giveaways for Legion Beta keys. This tells us, even though we don't know when, that Beta is imminent. Of course this has caused a storm of arguments over whether it's an Alpha or a Beta, but officially it is still being called an Alpha. So this will be one step closer to the expansion's launch!
Tree of Savior is heading into launch with its founder server opening up on March 29th, which will get a 30% price reduction on packs on April 21st. The MMORPG will be transitioning to F2P on April 28th if you can wait that long!
And to top it all off, we have plenty of Open Beta news. Chronicle: RuneScape Legends and Smite on PlayStation 4 both launched their Open Beta tests. Battleborn announced that theirs will begin April, and Orcs Must Die! Unchained will be joining suit March 29th!
Notice anything missing? Get in touch and we'll take a look!
Find links to everything new to Beta Data this week and much more in the list below. Look for this icon: 

 to see everything we added this week.
Pre-Alpha and Alpha
Games in Pre-Alpha and Alpha are games in early testing, and are often under an NDA and require keys to access.
Early Access
Games that are in Early Access tend to require a purchase and/or access to Steam. Anybody can access games in Early Access but builds tends to be unstable as they are still under development.
Closed Beta
MMOs in Closed Beta are those which require a key to participate in, typically for a limited number of people and occurring prior to an Open Beta testing phase.
Open Beta
Open Beta is the phase in which anybody can take part at no cost, with no key required. These days, Open Beta tests tend to be a soft launch with no wipe.
Crowdfunding
MMO and MOBA related crowdfunding events taking place through Kickstarter, IndieGoGo, or open donations through a game's website.
Giveaways
We often have keys and items to give away that either offer access to a game in testing, or grant rewards in games still in testing. These will be listed here.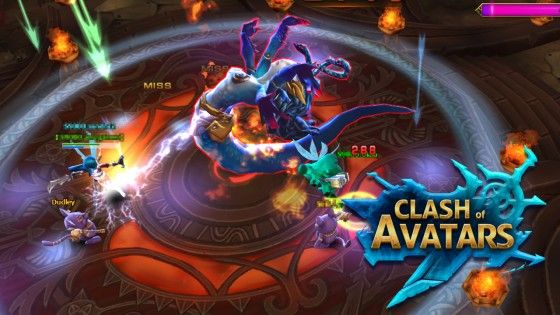 | | |
| --- | --- |
| Clash of Avatars Newbie Packs | Giveaway |
| World of Fishing Shop Voucher Giveaway | Giveaway |
Related:
Alpha
,
Beta
,
Beta Data
,
Column
,
Crowdfunding
,
Early Access
,
Event (In Game)
,
Giveaway
,
Kickstarter
,
News