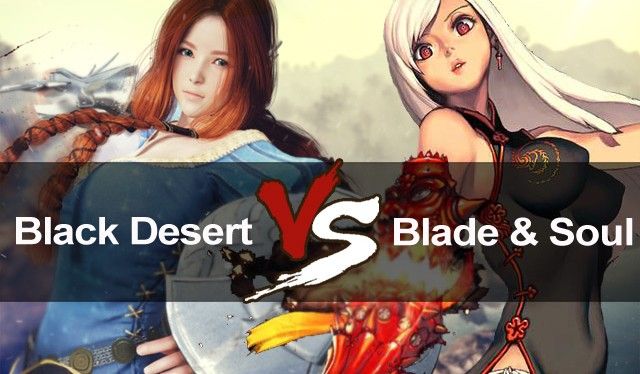 The coming of Blade & Soul (closed beta) and Black Desert (alpha) in the western market is like bringing North American and European MMO fans back to the golden era of MMORPG. Blade & Soul and Black Desert will both release in the west in early 2016, and inevitably, a war is coming. The question is: will you play Blade & Soul or Black Desert?
Graphics
Blade & Soul: ★★★
The Unreal Engine 3 MMO isn't new though you can't call it old game. UE3 is a mature engine and it offers you a lot of options to adjust B&S's graphic settings. That means the game can run on various PC specs.
It's a shame that the game doesn't have day/night shift and weather system, although different regions are geographically unique.
Blade & Soul is a 2009 MMO and the game doesn't make use of the latest visual technologies
The game doesn't have too much physics.
Black Desert: ★★★★★
Black Desert's engine is built specifically for the MMO. A self-developed custom engine means Black Desert can have a very stunning and optimized graphics. Lights are what makes the engine is proud of.
Black Desert has dynamic day/night shift (4 hours in real world is a day in BD) and weather system.
The game uses most of the latest technologies and it supports DX11. The developer said they were considering adding DX12 support.
Physics including collision detect is in the game and it allows you to climb onto wall, house, and more.
To read Blade & Soul VS Black Desert in full and vote for the MMORPG you plan to play, head over to our friends at 2p.com where you can find the complete article and poll.
Related:
2P.com
,
Black Desert Online
,
Blade & Soul
,
MMORPG