One of the hottest 3D action MMORPG around, Continent of the Ninth Seal (C9) recently went through a massive game content update, Rahkdan's Counterattack. Not just new maps, but all classes were given a balancing act in terms of their skills along with difficulty tweaks for the dungeons.
What prompted these massive changes? How did the community react? We find out in this interview, along with more on what is about to come in the new year for Continent of the Ninth Seal.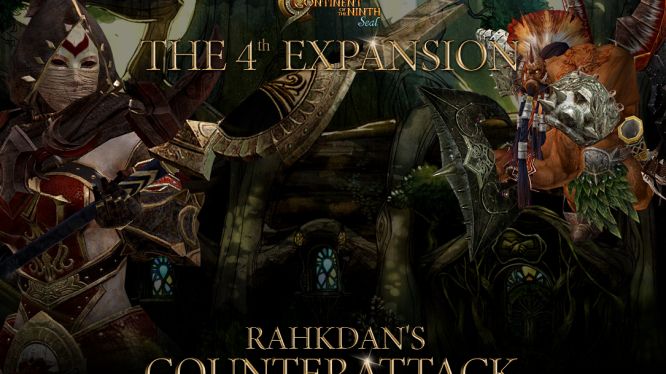 Q: Hello there, this is Robert here from MMOGames.com. Please introduce yourself and your company to our readers.
A: Hi. It is very nice to meet you. I am SukHwan Jang, Lead Game Level Designer. Today I am joined by JungChul Choi, Senior Scenario Designer and JinSeong Kim, Senior Balance Designer. We are all part of the Design Team for C9 at WEBZEN Inc.
(SJ: SukHwan Jang / JK: JinSeong Kim / JC: JungChul Choi)
Q: Continent of the Ninth Seal has had quite a number of content updates since launch, with Rahkdan's Counterattack being the 4th. Which is the team's favourite update thus far?
SJ: The Third Expansion has been our favorite update so far. We felt like it had the perfect balance of new content, special events and promotions.
Q: The new update was recently implemented on the live server. How long ago did the team start internal testing on the new content?
SJ: Internal Beta Testing was constantly being run with development for about 4 months. We also did separate testing through a QA group for about 2 months. So, in total, we tested for about 6 months.
Q: One of the main changes is obviously the revamped dungeons, with the difficulty being ramped up. What was the purpose of this change? Were the previous settings deemed too simple?
SJ: There were many reasons why we decided to increase the difficulty of the dungeons. However, the main reason was that we wanted to make gameplay more fun for users and provide them with a completely new experience.
In the old dungeon, battling monsters did not require much thinking. It was easy to clear the dungeon without too much concentration. This may be fun for some, but we wanted players to feel more engaged during dungeon play, so we decided to change the mechanics of graded monsters (Elite, Middle Boss, Named, Boss) to make gameplay more thrilling and enjoyable.
Q: Now into the specifics. What changes will exactly make the dungeons harder? More health for mobs? Or simply just tuning up the damage numbers?
SJ: There were several changes made but the biggest update was that we redesigned the graded monsters (Elite, Middle Boss, Named, Boss), which used to be harder to distinguish from the normal monsters.
In the old dungeon, it was difficult to differentiate the weak monsters from the strong monsters. This made gameplay less interesting and caused battles to be less exciting. To remedy this,
we changed the appearance of the graded monsters and upgraded their fighting pattern, attack power and HP. Even though the graded monsters are stronger, players can acquire more experience and better loot (epic items) from them.
Graded monsters have a very unique pattern and can appear in groups of 1-3, depending on the level of difficulty. If monsters with a difficult fighting pattern appear repeatedly in groups of 3, the dungeons become slightly more difficulty. However, you may get lucky and not run into any of these monsters. Varying levels of difficulty depend on how often you face these graded monsters.
Q: With the changes, does it mean the dungeons can no longer be completed solo? Will new players find it much tougher to progress in the game?
SJ: We did not make these changes to prevent players from soloing dungeons. Before the update, players were able to take on the dungeons on their own without relying on any other elements (force damage, attributes, guild buff and skill, protection, legend, etc.). This is not possible anymore and you have to take advantage of these elements to become more powerful and solo the dungeons.
The overall difficulty level throughout the game should be the same as it was before the update. We did make the game more challenging, but we also included several elements to help players. A prime example of this is character rebalance.
Q: Character re-balancing is obviously a tedious process for every MMORPG. How long did your team actually spend testing before making sure the update is ready for the live server?
JK: We invested about 7 months of vigorous testing to outline and establish a successful balancing formula. We had a very difficult time setting these standards due to the variation in each class' skill judgement and speed. For this reason, we had to test the game several different ways.
Q: Similar to the dungeon changes, I have to ask why implement the character-re-balance now?
JK: Character Rebalance is an important issue for C9. We have been working to rebalance characters before we launched Rahkdan's Counterattack. We improved the balancing formula to coincide with the content for this update.
Q: In most online games, rebalance happens over a period of time, character by character. Why the decision to update all characters at the same time? Were there concerns about the execution?
JK: We are still working on rebalancing our characters and are constantly collecting data to adjust our formula. We are always worried about how balanced a certain class is compared to other classes and whether users are satisfied. We will continue to monitor feedback from our players to make the right modifications.
All of the advanced classes had to be rebalanced at the same time because of the recent formula changes that were made to each character's skill damage. The skill damage for some characters were not modified because they could not be lowered any further. For that reason, the Gunslinger, Warden, Slayer, and Reaperess were excluded from the rebalance. We plan to modify these classes in the near future.
Q: Which character class out of the 4 current ones is the most complicated in terms of balancing? And why?
JK: I can't single out one particular class, but it was especially hard to balance the Ranged and Melee classes. Since C9 is an Action RPG, the Melee class has many disadvantages compared to the Ranged class. To balance this, we had to adjust the damage level. We will continue modify these two classes based on user trends and other collected data.
Q: I understand that the required levels for quests on the 4th and 5th continents have been lowered significantly. Is it a possible problem that players will be under-level when attempting them?
JC: The required levels for quests are the same as before and we've actually reduced the number of quests. We also increased the amount of experience gained in order to help users progress through the game quicker than before.
Q: Are there any changes which will benefit players, especially ones which have yet to try Continent of the Ninth Seal?
SJ: We've added Epic Items, which gives players a significant advantage in the game. You can change the items options to Master Level and create a very powerful item.
Q: Let us move on to the new content found in Rahkdan's Counterattack. On which continent is this storyline taking place?
JC: The storyline for this update does not take place on one particular continent. Rahkdan's Counterattack was caused by black rocks, which are the remains of an orb created by Rahkdan's former fallen commander, Hellbehrith. The people of Glenheim stumbled across these fragments and used them to open the gates of the Netherworld, which allowed Rahkdan's evil powers to seep through. Monsters who possessed these black rock pieces inherited incredible powers from Hellbehrith.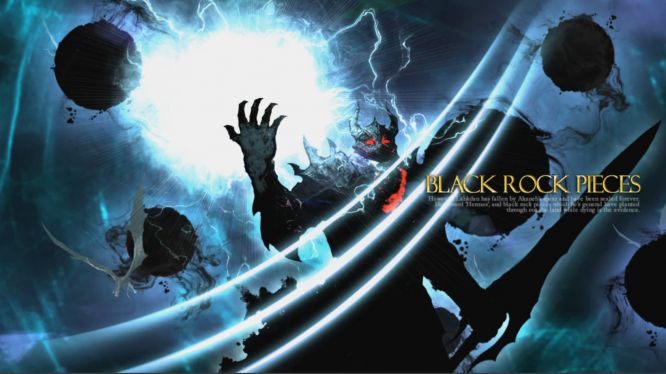 Timeline-wise, Rahkdan's Counterattack would be happening now.
Q: I read that Rahkdan's Counterattack will be divided into 3 separate content updates, with the other 2 parts still undated. Why the decision to do so?
SJ: The second part of the update was released last Wednesday, December 18. We unveiled a brand new basic class, the Mystic. Since the expansion features different content, we decided to divide it into different parts to allow our players more time to enjoy each installment.
Q: Are there any new armor sets released? Can you please show us a screenshot of it and the inspiration behind the sets' design?
SJ: Sorry, we didn't release any new armor sets with this patch so there are no screen shots. But we did add new Epic Items to the new continents, which were previously only available in the older continents. This exciting addition will allow users to make their characters more powerful.
Q: Let us jump into the lore now. Obviously, I will like to know more about Rahkdan. Who exactly is he? And why the counterattack?
JC: Rahkdan is the god of destruction. He is a being of pure evil that caused the Genesis War and the only one powerful enough to stand up against the mighty goddess, Akene or Akaneh. Currently, he is sealed in the Netherworld by the power of Akene.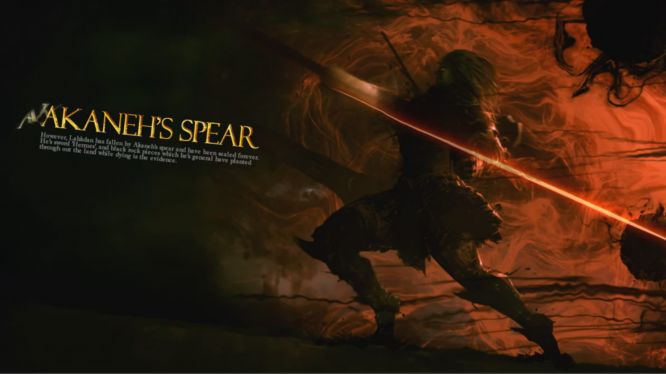 Rahkdan's forces are constantly trying to open the heavily sealed Nethergate by using the black rock pieces. We decided to name the update "Rahkdan's Counterattack" because it marks the first time that Rahkdan's evil powers leaked into the land of Glenheim since he was defeated by Akene.
Q: What roles do players assume in the new storyline?
JC: The storyline behind Rahkdan's Counterattack does not change the role players have in the game. Killing Nefer before he destroys Glenheim is still the main focus, but you will face stronger monsters while on your quest and have to battle even mightier forces like Hellbehrith and Rahkdan.
Rahkdan's Counterattack is only the beginning of the story. There's much more to be revealed about Nefer, Hellbehrith and Rahkdan.
Q: With 2 more updates to come, does it mean Rahkdan will not be seen as a boss monster until the very last part? Or will there perhaps be a twist in the storyline?
JC: Though the storyline focuses on Rahkdan's power, he does not make an appearance in this update. Nefer and Heike still need to be defeated and they have both inherited powers from Hellbehrith, who is Rahkdan's commander. We do know that Rahkdan is the final boss in C9, but he is still sealed in the Netherworld.
Q: What other new features will you like to share with our readers in the latest update?
SJ: For Rahkdan's Counterattack, we focused on user feedback regarding the issues they faced while performing quests in the Fourth and Fifth Continents. To make the game even better, we improved the quest route and added a quest that grants 20 skill points on Level 42 to help defeat monsters who became even stronger during the update.
Q: I was informed about Continent of the Ninth Seal getting a new class soon. Any teasers on what type of character he or she will be?
SJ: Yes! Last week we released the Mystic, a new melee fighter that destroys her enemies with her magical powers and a massive hammer. Akene has selected her to be the keeper of all magic and so she is able to defeat her opponents with powerful omnidirectional attacks. Many of the AoE skills she possesses are unavailable to other classes in the game, which also allows her to level up faster.
Q: I am guessing players will be anxious to find out when the other 2 parts will be implemented. Any rough schedule for them?
SJ: As we mentioned, the second part of the update was released last week with the launch of the Mystic. Unfortunately, we cannot give you a definite answer for part 3 but we plan to release it by middle of January.
Q: The new update parts aside, are there other stuff being planned for Continent of the Ninth Seal in 2014?
SJ: There will be more dungeons released for the Sixth Continent, including the Guardian's Tower. We will also be adding new classes and different modes to allow users to enjoy PvP mode even more. Also, we will continue to rebalance characters and update the game.
Q: Are there anything else you will like to highlight before ending this interview?
SJ: We have so many exciting things in store for CONTINENT OF THE NINTH SEAL. While we are excited about introducing new content, we would like our players to know that we are constantly working to resolve any ongoing issues and are committed to making the game better than ever before.  We'd also like to take a moment to thank the C9 community for their patience and incredible support.
Thank you for your time!
Liked this interview? Check out our preview!
Related:
C9
,
Interview
,
MMORPG
,
Update