Crowdfunded Indie games get everyone excited, but they often end in disappointment. As gamers, we put a lot of trust in a company when they have an idea but no completed project, and sometimes that trust doesn't pay off. From games that never launch to games with extremely long betas, crowdfunding a game can end in disappointment more often than we would like to admit.
Some of this disappointment is due to seeing the development process for the first time. Usually we don't see a game until it has finished, learning about it a few months before a beta goes life. In crowdfunding it can be years until an alpha is accessible.
Crowdfunded Indie Games Case Study 1 – Crowfall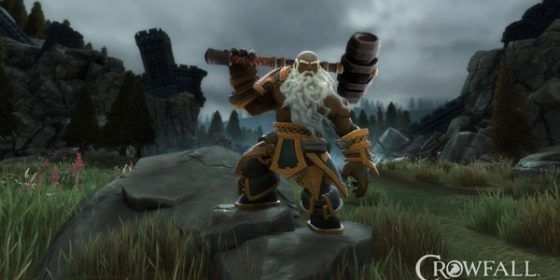 While everyone is still really excited for Crowfall, the game has been in testing for a lot longer than most expected. The numerous wave of pre-alphas have put the game in a testable but not playable state for more than a year. In addition, information about the game wasn't readily available, making it a bit of a gamble to invest. Now there is more information about the different waves, but many players are still disappointed in how long it is taking.
Overall, it seems like a best case example of crowdfunded indie games and shows that the entire development process takes much longer than most people think. Games are routinely in development for years, early crowdfunding just lets people see how long the process takes. To players, this makes the game seem like it is taking an unreasonably long time to launch.
I personally hope that Crowfall is as successful as it looks like it will be. I know I will be lining up for the Beta with many others.
Crowdfunded Indie Games Case Study 2 – Star Citizen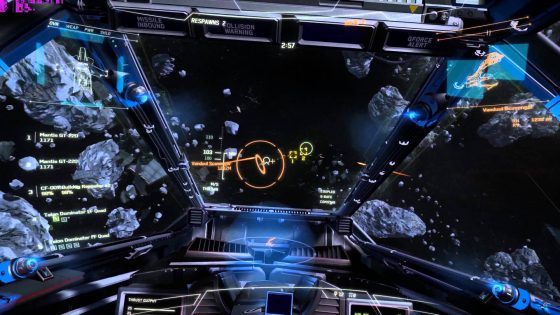 Starting in 2011, this game has been in development for more than 5 years. While it is launching within a few years, it is hard for most people to justify waiting even longer. With most games coming to a testing phase within 2 years, anything more than 3 can be difficult to deal with. This is especially true when you have already purchased the game through funding and still can't play it. With game tastes changing so much in the space of a year, it is hard to sell a game 7 years after the initial pitch.
Having gone through multiple funding rounds, the game is finally available for alpha players, but there are obviously a large number of bugs as well. I, like many players, am left wondering if the game is ever going to be complete, making it hard to really be excited about it. However, the game play looks pretty amazing, and there is a nice community being built around it. I think that if it does officially launch, it will be an extremely strong game.
Even with this community, the multi-player component of the game isn't expected to be available for another 2 years, putting development at close to 7 years. Star Citizen has kept up a large amount of communication with the players, making it easier to trust them, but showing good communication isn't always enough. They have an active subreddit, but most often people post bugs and issues. It does seem that they are working on issues, but only time will tell if we ever receive a completed product.
Crowdfunded Indie Games Case Study 3 – Pantheon: Rise of the Fallen
This is a game that even jokes about how long it has taken it to launch, with the website posting about how it is "finally" coming. The game started crowdfunding back in 2014, and it still continues to this day. While players are able to give a huge amount of feedback, the crowdfunding has shifted gears a few times, and information about an actual release remains scarce.
Even with the claims of it finally coming within the next year, there is no set release date for the game other than 2017. Many fans wonder if this means fall of 2017, or if the launch will be early in the spring. Either way, the player base has been waiting for 2 years without even a beta to keep them entertained.
Pantheon is particularly frustrating because it releases a lot of information, but isn't very good at communicating with the players. Overall. there are still high hopes for the game, and customer service issues can be resolved closer to or during the launch.
Crowdfunded Indie Games Case Study 4 – Trials of Ascension: Exile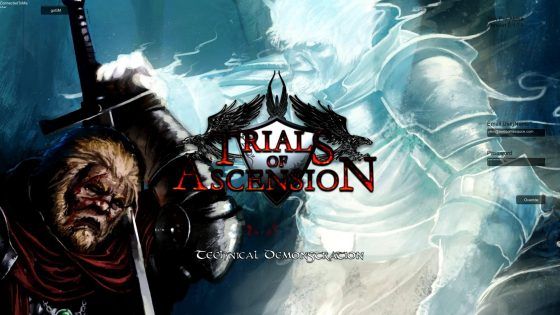 As far as this list goes, Trials of Ascension might be the worst example of crowdfunded indie games to date. This game has been in development for more than 15 years. At this point it still doesn't look like it will launch any time soon. There have been multiple rounds of funding, and backers end up contributing more each time. With each round, practices seem to have gotten worse.
The first round of funding actually failed. Afterwards, it was discovered that they didn't even develop the content that was displayed. Instead they were showing quickly generated content from another engine. Then they managed to lose access to their server for more than two years.
They have had developers walk out on their project without warning. When this happened, they just started another round of crowdfunding and continued to release the developers work as if it was being generated at the time. Understandably, the community was extremely angry with these practices.
These days, they are still accepting crowdfunding from backers. It seems that they will milk the gaming community until there is nothing left to take. The worst part is that the game seems like it could be very interesting if it was ever finished.
I have seen some progress in the last few months and am hopeful the game will launch eventually. I do wonder if backers who feel slighted will be able to put the past behind them when it does become available. Only time will tell if the community is ready to forgive.
Crowdfunded Indie Games Case Study 5 – Shroud Of The Avatar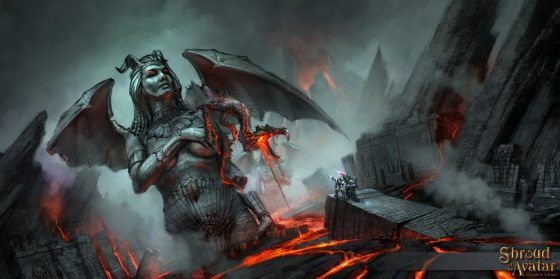 Shroud of the Avatar is a bit different from the other games on the list, mostly because it launched into beta within a year of being announced. But it has never left beta. With almost 2 years of early access on Steam, it is still not completely finished. Even though development is always ongoing with MMOs, there should be a transition out of beta.
However, the completely open nature of the game makes it difficult for it to ever be truly complete, but the amount of bugs still around make it difficult to enjoy. It also doesn't seem to have finished lore, which frustrates many players. The game is meant to be a spiritual successor to the Ultima series, and it seems in my opinion to fall short. The potential is there for the game to flourish. The developers just need to push through a more complete version.
The timely access to the beta so soon after funding made it a hit with fans. Many people consider this aspect a great success. This shows that even games in development can cater to fans. Maybe other companies will take the hint and give us earlier access as well. Ultimately, Shroud of the Avatar proved to us that they were actually working on the game. Letting us in so early allows us to see where our money has gone. I love that they did this, showing how responsible crowdfunding can be achieved.
Final Thoughts

I have become wary of backing any game without being able to access the beta or alpha right away. There are so many companies with great ideas, but it's hard to wait 2 to 15 years for a game. When you invest in crowdfunding, there is always a chance that the game will fail or run into problems, making it so you never get to play.
I don't think I will stay away from crowdfunded games as a whole. I still love seeing new ideas on Kickstarter, I just need to be really impressed to want to invest. But I think that this is also a logical progression. Each failure helps ensure that the game community learns what to look for and weed through bad ideas. Each game on the list can serve as a lesson for new crowdfunded indie games to really understand what they are doing wrong, and how they can improve.
I expect to see more crowdfunded games over the next few years. I also expect to see big game studios competing with less known studios, with gamers choosing the content we want to see. For all of the pitfalls of crowdfunding, it is a great way for us to have a say. Without platforms like Kickstarter, many games would never come to life, which would leave us at the mercy of big studios.
In the end, we should still support kickstarted games, but we just need to be more careful about the ones we choose. This ensures that we have better quality games in the long run. As the first generation of crowdfunded games launch, we are slowly creating new studios that run on our backing.
Related:
Crowdfunding
,
Crowfall
,
Early Access
,
Kickstarter
,
MMORPG
,
Pantheon: Rise of the Fallen
,
Shroud of the Avatar
,
Star Citizen
,
Steam
,
Trials of Ascension