Elsword Interview with Moshup and Crow from KOG Games.
Elsword is 1 of the few action side-scroll MMORPG in the English market, and it is certainly 1 of the best out there in the global market. The North America server, currently published by a branch office of developer KOG, recently added a new region, Sander, to the ever-growing game.
Although known as the City of Sand, there is actually a huge lake in the middle of Sander. While touted by Emirate, the village chief, as the "best village for merchants on the continent", what terrible secrets are actually hidden from the adventurers? We find out in this interview, and more!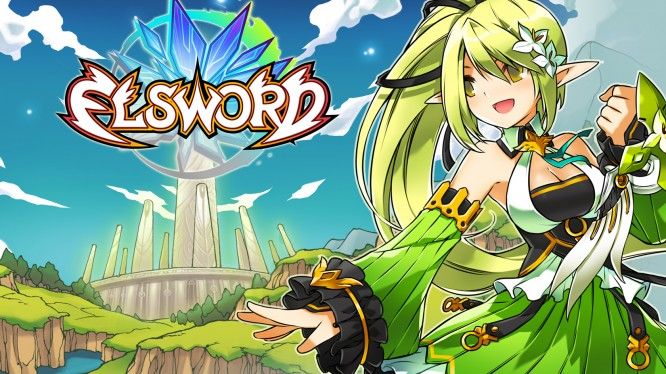 Q: Hello there, this is Robert here from MMOGames.com. Please introduce yourself and your company to our readers.
A: Hi Robert and MMOGames.com! This is Moshup and Crow, and we're here from KOG Games, Developer and Publisher of the side-scrolling MMO RPG action epic Elsword!
Q: Before going into the Sander question, let us do a general recap. How long has Elsword been around, and how many classes and dungeons are there currently?
A: KOG Games started publishing Elsword about 2 and a half years ago. Since inception, Elsword has grown immensely. We have 46 Dungeons in a huge Manga inspired interactive world, 6 playable character characters, and each of our 6 characters have 6 different job classes to choose from totaling 36 completely different combat roles and play styles.
Q: That is certainly an impressive number. Is there a fixed schedule where new content such as dungeons and characters are added?
A: Because of what all goes into a character and dungeon, every aspect of the very concept, design, role, scope, and of course… story, advanced planning becomes a huge aspect of game development and can be a long and complicated process. So yes, there is definitely a schedule.
Q: Sander is obviously the new region in Elsword, with players having progressed from the City of Hamel. How does the storyline connect the 2 locations?
A: After players have conquered Hamel, they ultimately save the Water Priestess from impending doom at the hands of Ran, the last boss. Once rescued, the Water Priestess unveils the true goal of the demon horde, to capture the Priestesses of the El in order to uncover the locations of the El Lady. The Water Priestess begs our adventurers to head to Sander where they will locate the Priestess of the Wind. It is here in Sander where our group will bring the fight to the Demons.
Q: Is there a reason why a giant lake is located in the region, despite being called the "City of Sand"?
A: After crossing a sea of sand and escaping the searing rays of the burning sun, the city of Sander is a grand oasis. Each dungeon in the Sander region tells a part of the Sander story. A tale of kingdoms and cultures that battle over this disputed oasis.
Q: The village chief claims Sander is the "best village for merchants on the continent". How true is this? And why does he have an alpaca by his side?
A: Emirate is responsible for the construction of the once deserted village. Since then Sander has become a hub for travelers, creating a strong need for merchants and business. His alpaca is his beloved pet, who trustingly carries his loud speaker whenever Emirate needs to bust on the mic.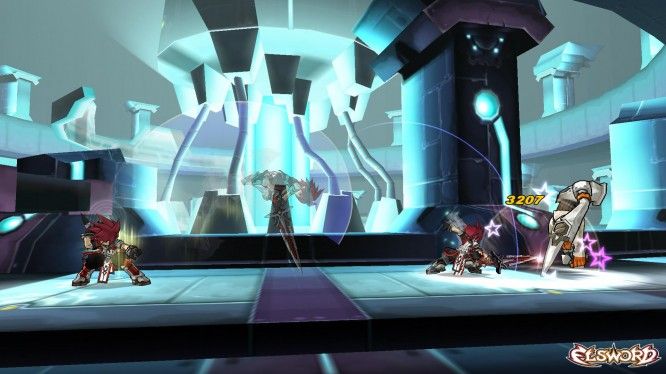 Q: The heroes (players) are of course here to save the day. But what exactly are Sander's woes?
A: After being sent to Sander from Hamel, our heroes find out that the Wind Priestess in Sander had been kidnapped by the evil demon army. With the presence of demons in Sander, the native tribes had fallen into disarray, some being controlled by demonic powers. Sander, once a peaceful village, must now deal the corrupt, warring tribes that surround her. Our heroes must then deal with these threats and ultimately rescue the Wind Priestess Anduran.
Q: I see that a main NPC in the Sander storyline is the Wind Priestess. What role does she exactly play here?
A: The story of the elementally aspected Priestesses is deeply rooted in Elsword lore. Those who worship each element of the El also possess sensitive information about the most powerful being in the land… the El Lady. El is the life essence of the world, and if the demons gain control of the El Lady, they will corrupt the existence of all things. Knowing this, the Wind Priestess must be rescued at all costs!
Q: How many new dungeons are added with the new Sander update? And how different are they in terms of environmental design and boss fights?
A: 2 Dungeons have been added. You'll find all new monsters and interactive environment experiences. Things like vertical dungeon maps, wind tornadoes that push you around and carry our heroes into the next battle zone. The bosses you'll encounter are bigger than anything you've encounter before, and they'll hit you with new and powerful combat mechanics that will make you jump out of your seat trying not to get hit.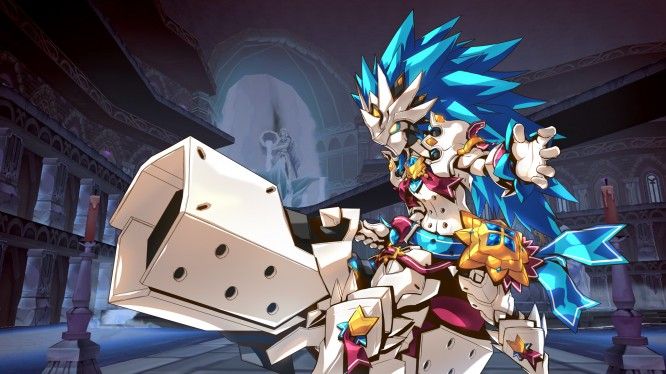 Q: I suppose there are new high-level gears added as well. Can you tell us what their names are, and how can players obtain them? (Please provide a screenshot if possible of a full-set)
A: We offer a large variety of new gear with the Sander update. The most remarkable would be the craft options offered from our weapons merchant Dafarr, offering the Black Rock and Desert Storm items.
Q: Touching more on character progression, the level cap is now at 65. Are there new skills for each character class? And why the decision to implement a new skill tree UI?
A: Our version of Elsword differs from some other versions in that the level cap is actually 64. There are new skills for each character class which was brought on by the "New Era of Skills" update just a few months ago. The decision to implement a new skill tree system was done because of the fact that MMO RPGs evolve and expand regularly and sometimes drastically. With that in mind, our Devs know that a need to provide regular game balance and refinement is essential to both our players and game integrity. Whether that'd be changes to game balance in general, user friendly UI mechanisms, and other additions like new skills to spice combat up a bit.
Q: Just a random question, is it possible for a high level character with the best gears to actually solo any of the new dungeons?
A: Yes it is possible. Elsword can provide a very fun and casual dungeon experience for those players who like to go it alone. The multi-tiered difficulty system offers everything from entry-level to hard-core dungeon experiences. Sander is rough, and though a solo run is possible, a friend or 3 will definitely help. But the solo run definitely an option, and encourage you guys and girls to enjoy the content to the fullest.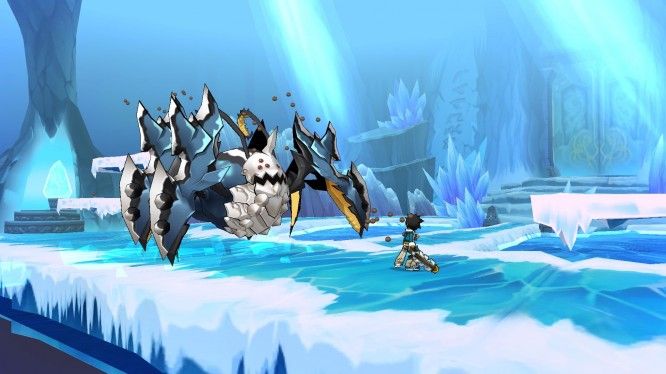 Q: With every new region, there is bound to be a "final" boss. Which monster is the most powerful here, and why is it causing chaos in Sander?
A: A glimpse of what may perceptibly be the final boss is seen in the early Sander dungeons. It's the demon succubus Karis. She wields powerful control over the native Sander tribes, and she purposefully creates obstacles to thwart and confuse our heroes. What is her evil plan? I guess we'll have to suit up and find out.
Q: What other new features can players enjoy with the Sander update?
A: An epic story unfolds, new villages await and there are even new fields which players can explore and raid for experience and loot.
Q: I understand that the new content is mostly for the veteran players looking to continue their epic adventure. Are there any events or content to welcome new players into Elsword?
A: We provide new events and content almost every week for new players and veteran players alike. Elsword's number one goal is to provide tons of fun to players, and that is why we put in tons of hours to bring weekly patch content to our community and fans.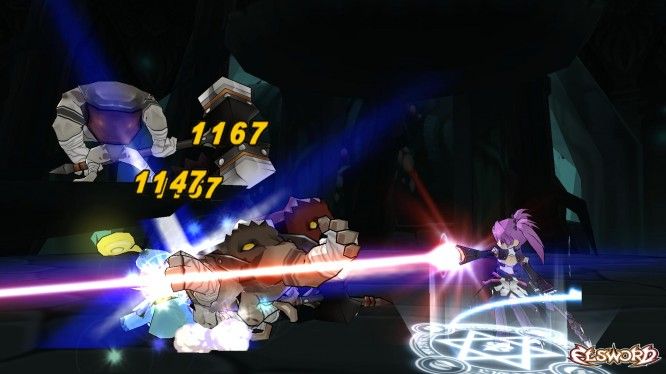 Q: 2014 is obviously on the horizon. Can you tell us some of the upcoming features and new content being planned for the year?
A: And give up the element of surprise… never! Well, maybe a glimpse. The Sander region will expand with more Dungeons, and the quick, beautiful and lethal Ara, our 7th playable character is coming soon! That schedule we talked about earlier is jammed pack, so keep your eyes peeled.
Q: One more thing… Is there any update on Fighters Club? There hasn't been any information since being teased back in 2012.
A: Fighters Club!? Good question! There are a lot of perks to working behind the scenes, and personally, I LOVE an awesome fighting game, But I can't let any info slip about Fighters Club… yet.
Thank you for your time answering these questions!