Every day new games are being added to Steam. Many of them are indie titles that get little attention or come out of nowhere. That's why we're dedicating one article a month to list these games, give them some exposure, and let you know what people think of them so far.
August was a surprisingly slow month with only 8 new titles being added to Steam that fit in the online gaming, MMO category that MMOGames focuses on. Some of them you may have already heard of, others not so much. Some have fantastic reviews and some are in need of a little more work. Will you find something new to play from this month's list of games launched on Steam in August?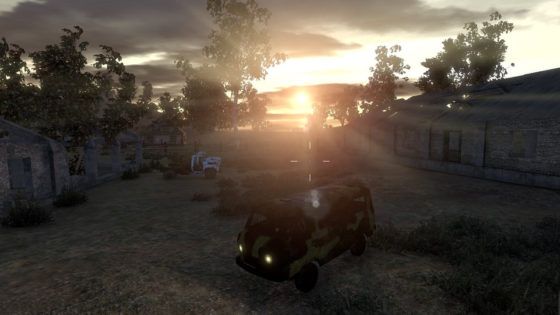 Sunrise: Survival
Genre: First Person Survival Shooter
Cost: $3.99
Steam Release Date: August 3, 2017
Developer: Fedorov Illya & Andrew Konovolov
User Reviews: Mixed
Link: http://store.steampowered.com/app/663110/Sunrise_survival/
Sunrise: Survival is in a state of constant development with fixes and additions being made to it all the time. It has in depth character customization and allows you to interact with elements of the environment. Not only do you have to keep an eye out for other players you will also encounter monsters, natural phenomena, and anomalies. It also offers a realistic simulation of natural conditions. Players call it a DayZ knock off and say they find it frustrating to get started. However, it is getting a new update every couple of days.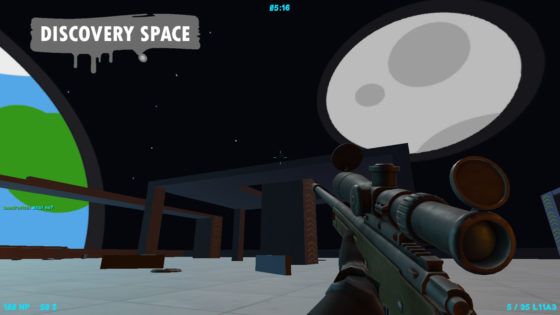 Battlegun
Genre: Cartoon First Person Shooter
Cost: $1.99
Steam Release Date: August 9, 2017
Developer: Norven Games
User Reviews: Mostly Positive
Link: http://store.steampowered.com/app/684720/Battlegun/
Battlegun boasts fast-paced combat and a single player mode will be coming soon. The biggest issue the game seems to have at the moment is a lack of a community. With very few people playing it can be difficult to get a game started.
Crimson Tide: Operation Online
Genre: First Person Shooter meets Combat Simulator meets RPG
Cost: $4.99
Steam Release Date: August 17, 2017
Developer: RaleachGamesStudio
User Reviews: Very Few Reviews, Leaning Negative So Far
Link: http://store.steampowered.com/app/684130/Crimson_Tide_Operation_Online/
Crimson Tide combines features from FPS, Combat Simulators, and RPGs. You start out being given very basic clothing on a map with random weather conditions and it is up to you to capture the control point or eliminate the enemy team. It currently has very few reviews, most of which are negative. However, it seems that the developers are hard at work on the game and in the last 10 days it has already received 5 updates.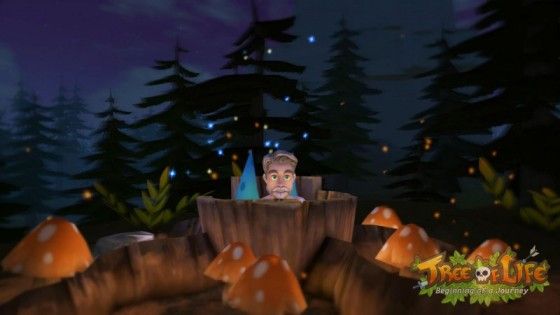 Tree of Life
Genre: Sandbox
Cost: $19.99, Currently on Sale for $13.99 until August 31.
Steam Release Date: August 17, 2017
Developer: oddonegames
Publisher: neobricks
User Reviews: Mostly Positive
Link: http://store.steampowered.com/app/361800/Tree_of_Life/
Build your own village, play with the player run economy, and try out one of the 21 different class combinations. You can even decide if you want to be a good guy or a bad guy. Negative reviews of the game state that abuse goes on unchecked and that the devs don't listen to player concerns at all. Positive reviews stress that this is not a solo friendly game, and that is exactly what they're looking for. It is a PvP game and on your own, you are a target. One reviewer called it the cartoon baby of Rust and Minecraft. If that doesn't tempt you, nothing will.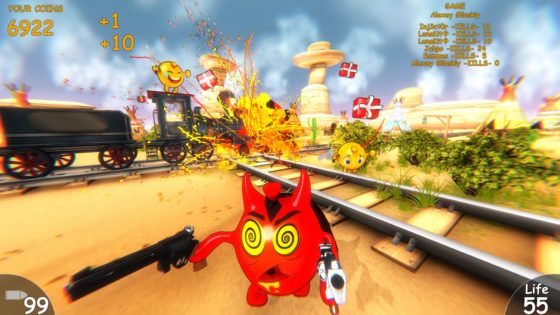 Balloon Saga
Genre: Third Person Shooter With a Sense of Humor
Cost: $0.99
Steam Release Date: August 18, 2017
Developer: Alexey Glinskiy
User Reviews: Very Positive
Link: http://store.steampowered.com/app/644310/BALLOON_Saga/
The Wild West had balloons right? Ah, who cares!?! In Balloon Saga, you're fighting balloons with traps, guns, and power-ups. The game boasts having more than 300 achievements for you to unlock. While some say that it has performance issues most people delight in sharing how much fun they had playing the game. It's a laid back indie title that doesn't take itself too seriously.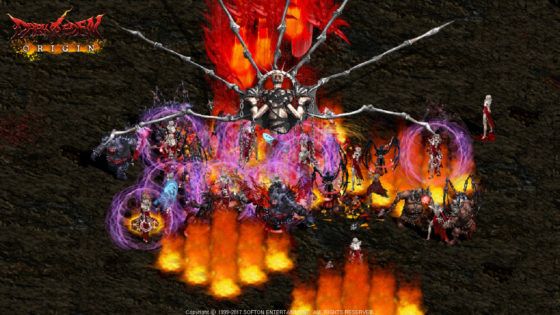 Dark Eden Origin
Genre: Vampires and Humans MMORPG
Cost: Free to Play
Steam Release Date: August 18, 2017
Developer: Softon Entertainment
User Reviews: Mostly Negative
Link: http://store.steampowered.com/app/658510/Dark_Eden_Origin/
The fight for the planet continues to rage on between Vampires and Humans in Dark Eden Origin. You decide if you will play as a Human, trying to save the world from being overrun with Vampires or play a deadly Vampire. Each side has its pros and cons as well as different playstyle. Based on the reviews the game has a lot of performance related issues. The keybindings are also so unusual that they've listed them all in the description of the game. It also appears that the translation job from Korean was a quick one, making it difficult to read and often times names weren't even translated at all. All in all leaving players nostalgic for the original Dark Eden.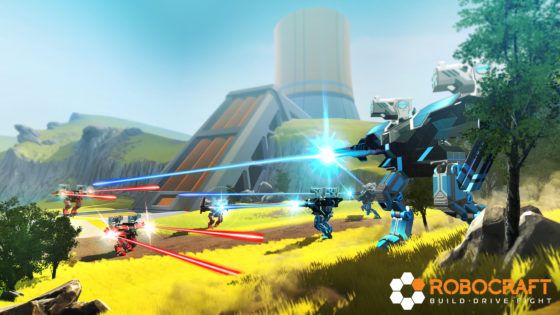 Robocraft
Genre: Customized Robot Battles
Cost: Free to Play, DLC
Steam Release Date: August 24, 2017
Developer: Freejam
User Reviews: Mostly Positive
Link: http://store.steampowered.com/app/301520/Robocraft/
Customize robots that can walk, fly, drive, or hover then fight against other players. Robocraft spent 3 years in Early Access on Steam before finally launching. Despite having mostly positive reviews on Steam, however, there are some accusations that the developers stopped listening to players and that the game is pay to win. For the most part, however, reviewers say the game is a lot of fun to play.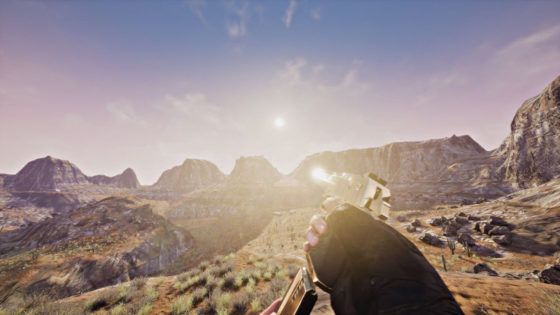 Burst The Game
Genre: Post-Apocalyptic Shooter
Cost: Free to Play
Steam Release Date: August 26, 2017
Developer: Lancelot DE BRIEY
Publisher: Brieyla Studios
User Reviews: Mixed
Link: http://store.steampowered.com/app/615050/Burst_The_Game/
Five years ago the BURST terrorist group starting a war against society. People moved out of the cities and formed little groups which started fighting amongst themselves. You are part of one of these groups. Unfortunately, the Steam description of the game is written in very poor English. It also seems that despite reviews being mixed the best thing anyone has to say about it is that it is still in Early Access. Most reviewers seem to agree that more work is needed on the game.
And there you have the list! Was there anything in there you want to try out? I'm also looking for ways to improve this list. If you have any ideas on how to make this better please let me know in the comments.
Related:
Column
,
Listed
,
MMO
,
Steam