Necromancers are certainly one of the more iconic classes from the Diablo universe and this year's PAX East offered up some new details about the upcoming class, including the new female character model and a variety of new skills that turn the Necromancer from a corpse-summoning ranged character into a melee range caster.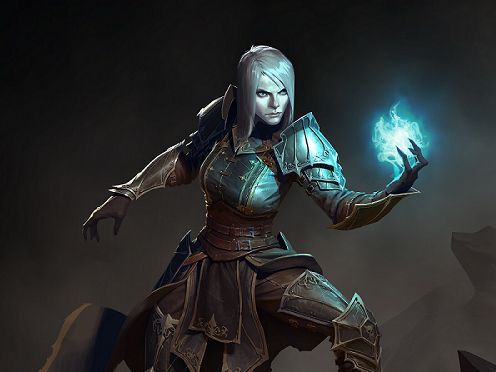 Diablo 3's Female Necromancer being demoed at PAX East offered a whole new vibe that was described by Blizzard as "70's rock star", with these new sets of skills operating at very short or outright point-blank range.
The Necromancer's abilities include a Grim Scythe that slashes enemies in a large cone in front of her; a Blood Nova skill that engulfs foes in an explosion of blood at the cost of health; a new corpse skill called Devour which siphons health off of nearby dead bodies; a Leech curse that lets you gain back health for every cursed enemy you attack; and finally a Blood Golem that follows you around and can even be teleported to where your mouse cursor indicates with an active skill. The Golem will have a teleport ability on console but the devs have yet to fully work out how it will work. It was mentioned that they are looking to skills like Blizzard or Leap as a stepping stone.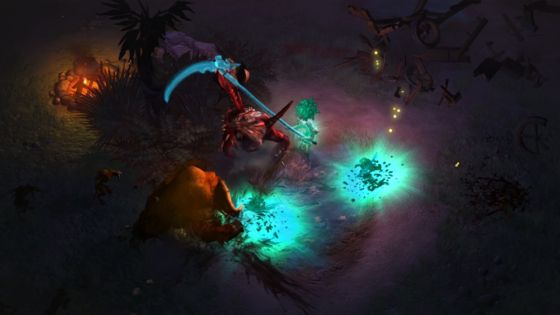 My time with the build provided was a great deal of fun and immediately made me want to dive into Diablo 3, but it should be mentioned that the setup of the character provided literally no challenge. At no point did I feel that I was under any sort of danger. Still, the synergy among my skills was apparent as I was stringing together Leech, unloading with Blood Novas and Scythe strikes and Devouring the nearby dead when the situation called.
The skills offered in the demo were just a demonstration of one of the ways a Necromancer could be played. Ultimately, it will be up to the player to decide what sort of abilities they'll want to bring along and what situations they'll spec for. If a Necromancer has mostly single-target abilities, then they may find things harder in a Rift but easier when taking on a Rift Boss. The new Necromancer skills shown off were billed as a way to provide fans of the class a whole new way to experience the Necromancer.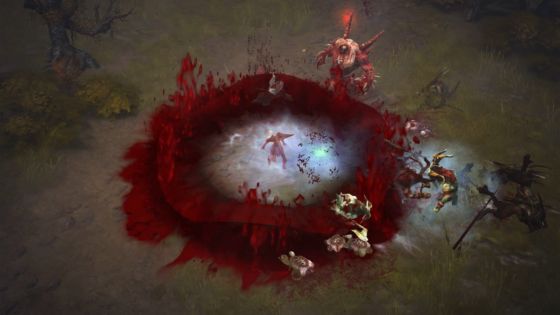 The female Necromancer, along with all of the various skills presented, is set to arrive on Diablo 3's PTR soon™. The devs stated that they want plenty of time to develop all of the skills, runes, and other sets before kicking the Necromancer to the PTR. At the moment, the Rise of the Necromancer update is eyeballing a global release in the second half of this year across all platforms.
It's interesting to see how the Necromancer has changed in Diablo 3 from my brief time playing one in Diablo 2. While a lot of the classic Necomancer powers are coming, it's obvious that Blizzard is not shy about messing with the formula a bit and my time with the "Meleemancer" left me very impressed. More casters should work at close range.
Related:
ARPG
,
Blizzard Entertainment
,
Class
,
Diablo 3
,
Necromancer
,
PAX East 2017
,
Preview