PAX East 2016 was the place where I first learned about MXM, so I was more than happy to visit NCSoft once again to check out Master X Master and Blade and Soul and see what was coming soon for both games. After my time there, it was pretty clear that there was a lot to be excited for.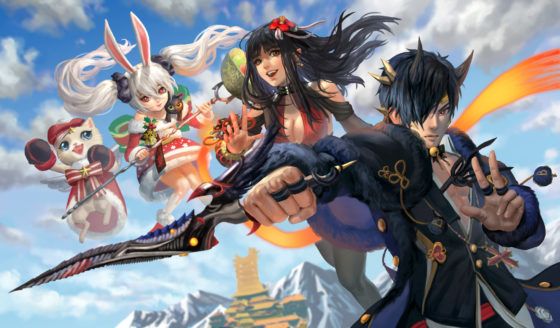 Blade and Soul
Blade and Soul was first up in my NCSoft visit as the next major content update was discussed. It's called Secrets of the Stratus and this new piece of content was described to me as the game's largest update yet, to the point where it was being referred to as an expansion.
The new update will be ringing the seventh act of the game's story, changes to the skills system, and three new PvE areas: Naryu Sanctum, Celestial Basin, five more floors of the Tower of Mushin along with a new leaderboard and the Hongmoon Training Room, a feature that offers up new combo training and practice against dungeon bosses.
My time with the game is spent briefly in the new Hongmoon Training Room area first, as I'm guided along some of the various training regimens on offer. The new training is similar to the training new players receive from Hajoon in the early part of the game's narrative, with on-screen prompts giving you details about how new skills chain together. Whenever a new skill is learned, a new part of the Training Room becomes available, helping you learn how your new button works.
I also have a brief moment with the boss encounter section of the training. Essentially, any dungeon boss can be summoned to fight in order to become familiar with its mechanics. While you do get hit and knocked about by this manifestation like you would in the real encounter, you're essentially invulnerable so there's no threat of dying. In addition, there's a built-in DPS meter that can give you an idea on how well your rotation is working.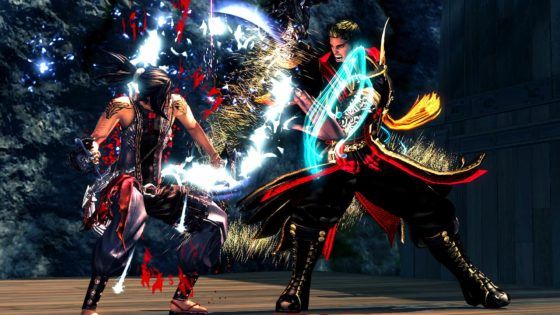 Shortly after that, I'm taken on a semi-guided tour of the new Celestial Basin, which is an area meant to offer solo players or those who don't want to run dungeons an alternate route to getting upgrade materials for their weapons and accessories. Naturally, following this route will take longer than it would with using dungeons, but the region is meant to further streamline weapon advancement.
Blade and Soul's Secrets of the Stratus will signal a shift in how content for the MMO will release, with larger updates arriving after a longer period of time instead of faster, smaller updates. This cadence change is in response to the feedback that patches were coming in too fast and weren't letting players catch up with everything being added. The update is due to arrive on April 12th.
Master X Master
While the new Blade and Soul stuff was great to learn, I was most eager to find out new developments for NCSoft's MOBA/ARPG hybrid Master X Master. This presentation was absolutely full of surprises, not the least of which was the reveal of the game's newest Master.
Statesman from City of Heroes.
Yes, the original main superhero from the CoX series is back, but not in an original form. This Statesman is better known to fans of City of Heroes as Tyrant, the Praetorian version of Paragon's preeminent hero. However, Tyrant's fight against The Battalion's attack on Earth redeemed him and he took up the Statesman mantle to defend the planet.
Statesman in Master X Master has a variety of abilities that will be instantly recognizable to City of Heroes fans, including Dull Pain and Foot Stomp. As one would expect, he's a melee character, but his Ultimate lets him take to the air for a brief time and fire ranged lightning bolts while also refreshing all of his cooldowns.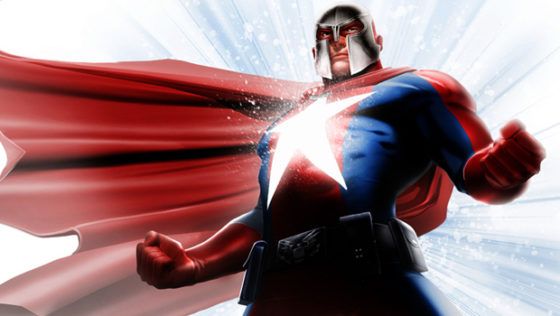 Further refinements have also come to the MOBA side of Master X Master, with some fundamental changes applied to balance the game. Now, Titan Shards are granted when friendly Towers are destroyed, meaning that Titans are now a more defensive counter instead of a way for an offensive team to further stack the deck. The map of the Titan's Arena has also been modified a bit.
In addition, Master X Master has lined up a clear path towards release: closed beta is slated to begin on April 6th through April 27th, with a final launch planned sometime in the Summer.
Related:
Blade and Soul
,
Master X Master
,
MMO
,
MOBA
,
PAX East 2017
,
Preview