Planetside 2 has launched, and it's time for you to make a decision – who will you fight for? With three empires fighting for total control over the planet of Auraxis, it goes without saying that if you want to set food on the world you are going to need to pick a side.
---
New Conglomerate: Rebels, Freedom Fighters, and Terrorists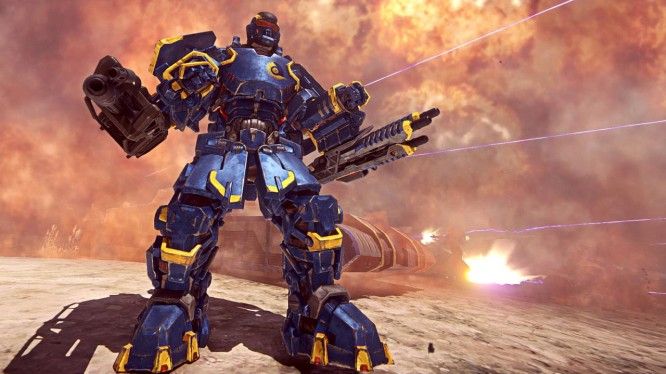 Lead by a band of outcasts, industry titans, pirates, and former military leaders, the New Conglomerate is a fighting force opposed to the oppressive stranglehold that the Terran Republic has placed on Auraxis. They are a seperatist faction who will fight to remain free.
The New Conglomerate favour projectile-based weapons, possessing an armory of firearms that pack a real kick. With a favour towards assault rifles and a high powered sniper rifle, the NC guns utilize the latest in electromagnetic technology to get the most bang for buck.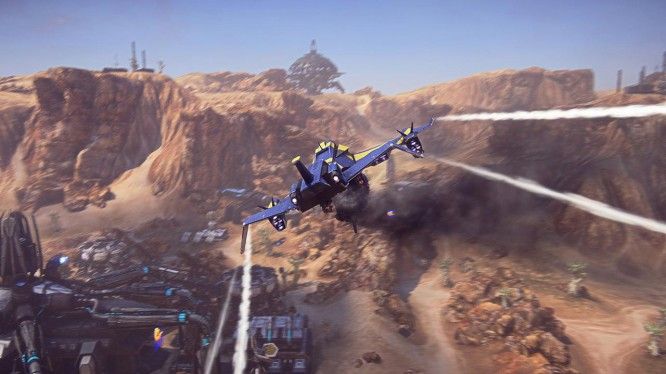 As a New Conglomerate soldier, players have access to an array of vehicles, from aircaraft that can drop a dozen soldiers in to the heat of battle, to tanks that can rapidly launch shells possessing explosive destruction fit to bring enemy forces to their knees.
Those fighting from the air will find that the aircraft are fitted with heavy machineguns that are perfect for air-to-ground strafe runs. What the New Conglomerate lack in advanced technology, they make up with sheer destruction and overwhelming firepower.
---
Terran Republic: Authoritarian Government of Auraxis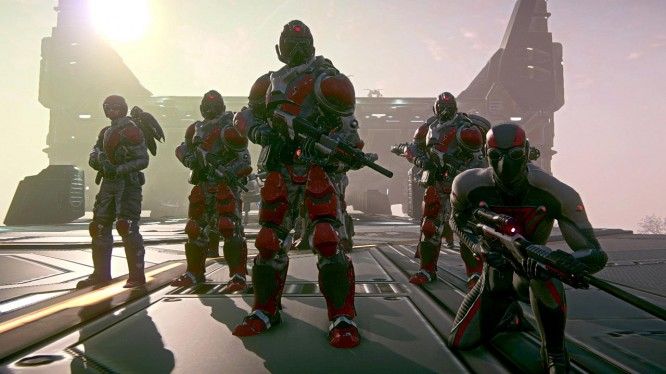 An authoritarian government, the last hope for security on Auraxis some call it – others say it's simply a dictorial force. The Terran Republic fights to preserve and uphold law and order, and aren't afraid to enforce it. TR aspires to restore justice and peace to Auraxis.
As a conservative, collectivist nation, the Terran Republic works to unite the warring factions – opting that they work together, of course under Terran Republic law. Possessing firearms that utilize the best of old technologies and new, the TR pose a serious threat.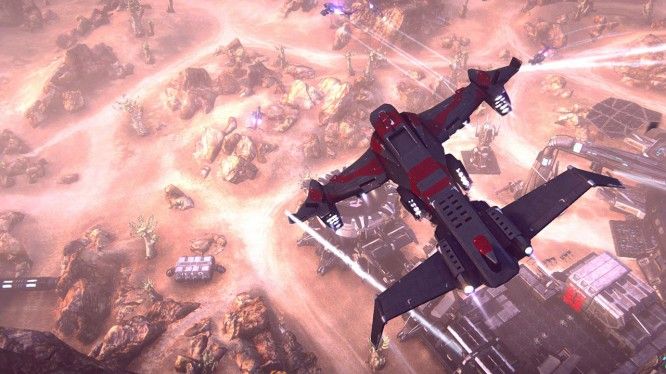 The Terran Republic uses a similar range of vehicles to the New Conglomerate, however their slightly more advanced vehicles offer them some unique advantages. One example of Terran might is the Mosquito aircraft, which gains untouchable speeds in dog fights.
The TR take control with precise weaponry and fast aircraft, giving them the ability to quickly overwhelm a defiant colony held by the enemies. For those who want order in their Empire, the Terran Republic needs your help to fight the war today.
---
Vanu Sovereignty: Wielders of Alien Technology
A cult of academics, intellectuals, and technology worshippers  the Vanu Sovereignty believes that only through technology can humanity truly evolve to it's next state of existence. Engaging in a planet wide search for ancient technologies, the Vanu destroys anyone who stands in the way of their expeditions and evolutionary progress.
Through the use and exploitation of alien technology discovered on Auraxis, the Vanu have become a powerful military force that holds a supreme advantage in weaponry and vehicles. Wielding carbine rifles and plasma shotguns, the Vanu Sovereignty devestates enemy forces with a power few can comprehend and even fewer that can survive.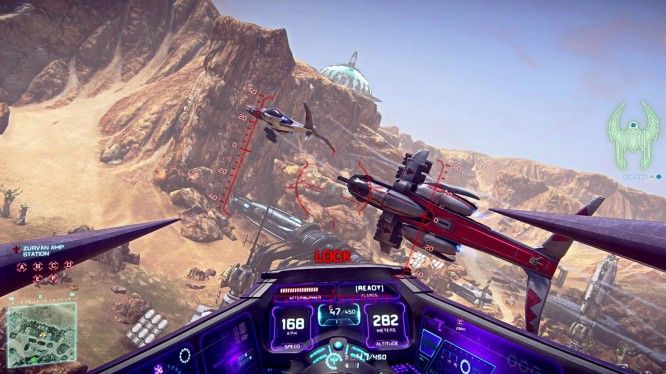 A terror in the sky, the Vanu Sovereignty possesses a futuristic air fighter that flys with agility that puts other aircraft to shame. Known as the Scythe, this little aircraft can truly cut enemies out of the sky before they even realize what happened.
Land based fighting as a Vanu holds a few key advantages over the other Empires. Besides the huge plasma cannons fitted to the tanks, these alien vehicles also glide across the ground like ice, with no issue over most terrain – making them deadly in assaults.
---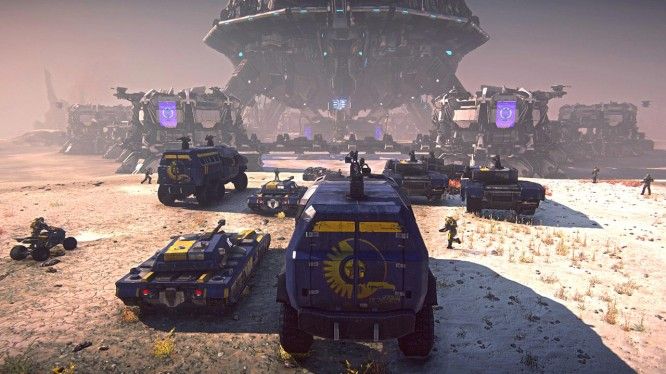 Three Empires, and only one will control Auraxis and define the future of the planet in this new free-to-play MMOFPS. Make your decision carefully, you will fight and die beside the men of your choosing – make sure it's not the wrong one. To find out more about Planetside 2, head over to our game page. The game is now available on steam.
Related:
MMOFPS
,
Planetside 2
,
Sci-Fi
,
Shooter