With 2017 coming to a close, we get the opportunity to look back over a year of gaming and of course what could be coming up in the new year. Overwatch has had a fantastic first full year. Blizzard added new heroes and ran plenty of wonderful events. We've had changes made based on player feedback, and the development team genuinely seems to be listening to the community. But would could be coming to Overwatch 2018?
For this Play of the Fortnight, let's look to the future and do a little speculation for what could be down the line for Overwatch this coming year.
How will the Overwatch hero roster change?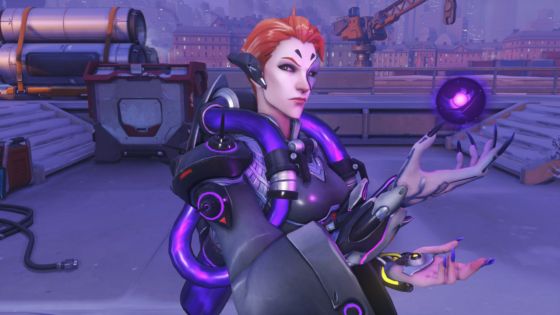 We've seen the hero releases stabilize into a somewhat predictable pattern. We had three hero releases this year: Orisa, Doomfist, and Moira. Orisa was released in March, four months after the last hero release in 2016, which was Sombra in November. Doomfist landed four months later, followed by Moira another four months after that.
With that in mind, it looks like we'll see the next hero release in March 2018. There's obviously room for Blizzard to change its mind on this and modify the pattern, but it gives us something to look forward to.

This year we got a Tank, an Offense, and a Support. Last year, we got a Support and an Offense outside of the official launch. There's currently two more Offense heroes than the other roles, so I'd cautiously estimate that the next release will be a Defense hero. We haven't received a single Defense hero release since the game launched, so it'd be great to have one added to the roster. After that, maybe another Tank and another Support, to bring all the archetypes up to the same number of heroes by the end of 2018? We can certainly dream.
Blizzard World Skins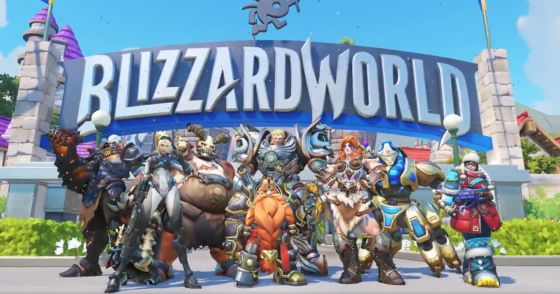 Blizzard confirmed it'll be adding the Blizzard World skins, announced during Blizzcon 2017, at the beginning of the year. These skins are going to be added to regular loot boxes and won't be tied to a specific event. This means players can unlock them at any time, and they all look pretty great.
Each skin ties into an existing Blizzard IP (except Mei — hers is linked to Overwatch Ecopoint: Antarctica). Interestingly, they haven't stuck specifically to weapon choice for the skins they chose. For example, Zarya's Barbarian skin features the classic barbarian from Diablo III, but with no huge lumbering melee weapon. Her cannon did however get a nice rework to complete the look. This means they're not restricting themselves for future skins as well, which is good to know.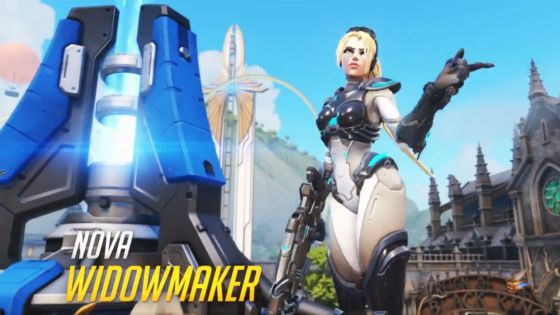 It'd be hard to pick a favorite of these skins. However, the Nova Widowmaker (Starcraft) and the Crusader Reinhardt (Diablo III) are pretty amazing.
Overwatch Quest System
Something we mentioned in our 5 Ideas for New Overwatch Features article back in April is a questing system. This is something that Blizzard has already implemented in Heroes of the Storm. It could look very similar for Overwatch, but with a few tweaks to make sure it doesn't negatively impact the competitive gameplay scene.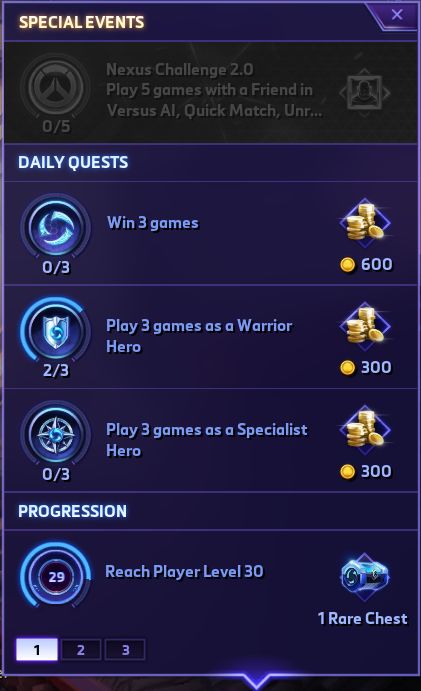 There are two reasons this quest system could be a great addition to Overwatch. For a start, it'd give players a new and fun way to earn credits in game to unlock skins they want. This would be especially nice around events, and could even be tied in with event-specific quests such as "Win 5 Games of Yeti Hunt as Mei."
Secondly, it could be tailored to encourage players to try new heroes. While being a "one-trick pony" isn't the worst thing you can do, often players are reluctant to try new heroes or roles. If they never step outside their comfort zone, they might be stifling their own opportunity to improve, let alone preventing a win by playing something that doesn't fit the team comp. With quests, at least in Quick Play, players could be encouraged to play a tank hero for a few rounds.
Change to How Overwatch Loot Boxes Work
We've talked about the whole loot box controversy before. While Blizzard is careful to only include cosmetic items in their games' loot boxes, that doesn't mean there's no room for improvement. There's been talk of loot boxes being considered gambling in Europe, and with that in mind, Blizzard may want to get ahead of the curve and make some changes nice and early.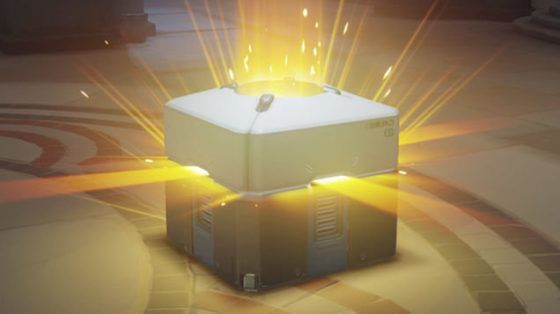 They don't have to do much, but maybe we'll see a less random way of unlocking content that we want. Players can already buy skins for credits, but perhaps there will be a way to buy a specific skin for real money rather than having to spend that money on loot boxes only to have the potential of unlocking something you want. It would take out some of the randomness of loot boxes and reduce the value of the "gambling" aspect.
If they went this direction, the skins could be more expensive to buy than just buying a loot box. It'd be interesting to see how they'd balance this, but we're keeping an eye out to see how Blizzard handles the loot box discussions in the future.
New and Interesting Ways to Unlock Skins
Right now, skins can only be unlocked through loot boxes or buying with credits. There are obviously exceptions to this, with events in other Blizzard games unlocking Oni Genji and Officer D.Va. However, it'd be great to see new and creative ways to unlock skins in the game.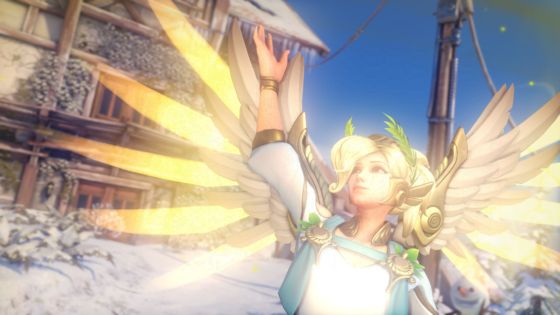 There are tons of achievements players can unlock. Some of these achievements unlock sprays that can be used in game, but why not also skins? There could be Mastery Skins that can be unlocked by players after reaching a certain number of hours played or a certain milestone with each hero. Alternatively, each hero could have a specific achievement you have to eventually unlock in order to access the skin.
Closing Thoughts
Overwatch has had a fantastic 2017, and we hope it'll be an equally great 2018. There are tons of things that will definitely be coming to the game (new heroes, new maps, new skins) and a few things we'd love to see. We're looking forward to hearing where Blizzard takes the game and its events next year.
If you've not tried Overwatch yet, it's worth mentioning that there is an ongoing sale now on the Blizzard store. It ends on January 2nd, so if you don't have the game yet and want to pick it up, you can get it for a discount until then.
What's on your Overwatch wishlist for 2018? Let us know in the comments below!
Related:
Blizzard Entertainment
,
Column
,
First Person Shooter
,
FPS
,
Overwatch
,
Play of the Fortnight
,
Shooter