Blizzcon 2017 is fast approaching, and with it the potential for big announcements and exciting changes to our favorite games. What potential Overwatch Blizzcon 2017 announcements could we expect? What could be discussed in the "What's Next" portion of Blizzcon? And what on earth is the "Giant Lootbox" Blizzard is going to open?
In this Play of the Fortnight, let's do some speculation, as well as discuss some wishlist feature changes that we'd love to see come to Overwatch.
Blizzcon 2017 Schedule
Blizzard has already announced their Blizzcon 2017 schedule. They've separated the events into Mythic, Legendary, Epic, and Heroic, with Mythic being the main events for each game. There's also an esports section on the schedule for each of their games.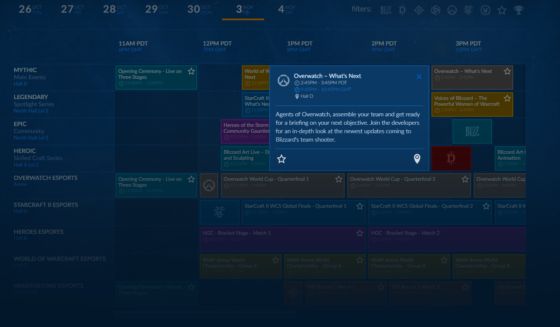 Outside of esports events, we can see that the Overwatch presentations kick off on the main stage on November 3rd at 2:45pm PT, with "What's Next". There's also a making-of for the Junkertown animation on the Legendary stage at 4:15pm PT, followed immediately by the giant lootbox opening on the Epic stage at 5:15pm PT. On Saturday, November 4th, the Overwatch team kicks off with the Overwatch Archives at 10:00am PT on the Mythic stage. This is where they'll go through the past year of content. There'll be a discussion panel on the Legendary stage at 2:30pm PT featuring some of the cast of Overwatch, and what goes into creating great voices. On the Epic stage, there's a streamer showdown with a "battle of wits" at 4:30pm PT, followed by a return to the Mythic stage for a look inside the Overwatch League at 5:30pm PT.
You can read the Blizzcon 2017 schedule in full on the Blizzcon website.
Overwatch Blizzcon 2017 Announcements – What's Next?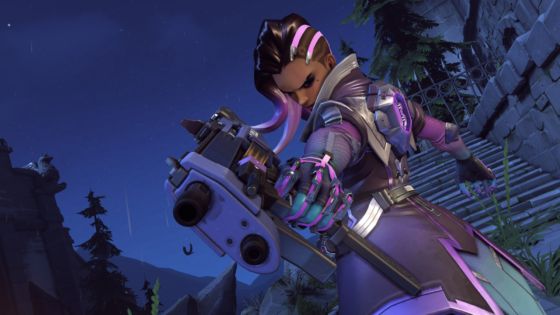 The Overwatch team will be discussing what's next for Overwatch at Blizzcon 2017. It's the first Overwatch presentation at Blizzcon, and will probably be the most exciting for Overwatch players. There are a few theories about what we could see in this announcement. Last year, at Blizzcon 2016, Blizzard announced the Overwatch League and finally confirmed the long-awaited hero, Sombra.
They also announced the Necromancer for Diablo III, and the expansion that accompanied it, along with a Hearthstone expansion, and a new Heroes of the Storm brawl, plus two playable HotS heroes. These announcements could also give some indication as to what we can expect for Overwatch this year.
We could see a new hero announcement or some details on the hero release schedule for the next year. It'd also be great to see some new game modes or maps coming. Junkertown was just released, but the community has proven they love having new maps to explore.
Overwatch Blizzcon New Hero
The logical choice for an announcement seems to be a new playable hero. However, last year Sombra's announcement was following a massive and dragged out ARG. It was something we knew about for a long time and were just about getting tired of hearing about when they finally spilled the beans. This year, we've seen no real lead up to a hero announcement.
That said, there are a few options for what we could see. Heroes Never Die, for example, discusses some potential new heroes. They're all sourced from existing Overwatch content, such as comics and artwork. Writer Cass Marshall talks about Liao, from the original Overwatch founders; Hammond, another test subject along with Winston; Brigitte, who features in the Dragon Slayer and Reflections comics; The Queen of Junkertown, from the Junkertown map announcement and in-game poster; and a few others. You can read more about these heroes on Heroes Never Die.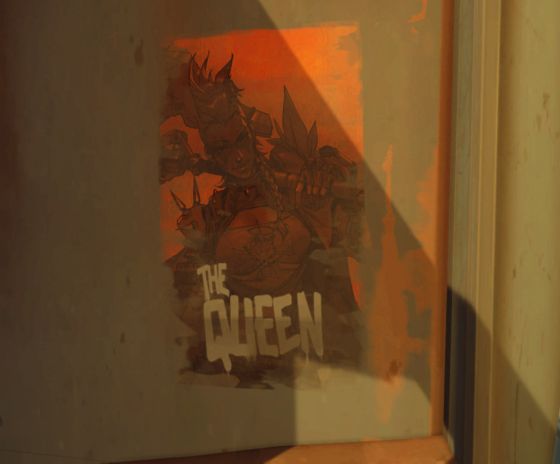 The Queen of Junkertown is perhaps the most popular amongst the community, already inspiring a lot of fanart. She would also make a great, varied character, with a much rougher look than the other women we've seen so far. We feel like we'd have been teased more about the Queen if she was going to be announced at Blizzcon, but maybe we'll get more of a teaser instead of a full announcement. We just hope Blizzard doesn't go down the long-winded ARG route again!
Upcoming Overwatch Maps and Game Modes
Another potential announcement will be a brand new map. We've had a few over the past year, and the community loves a new map. We've had a new map in each of the four main types – Assault, Escort, Hybrid, and Control. It's most likely time to have a new map in the Hybrid category, as Eichenwalde was added after Gamescom 2016.
Based on the announcements from Blizzcon 2016 for other Blizzard games, it'd be interesting to see a new Overwatch brawl or game mode. The Arcade gives them a lot of freedom for mini-games and brawls, so it'd be great to see it get some more love outside of events.
Overwatch Blizzcon 2017 Wishlist
There's, of course, a bunch of other changes that the community would love to see. Here are a few of the features that make our Overwatch Blizzcon 2017 wishlist:
An Overwatch Clan Management System
It'd be great to have a way to actually create and manage clans or groups within Overwatch. Blizzard has always created immensely social games, with guilds and teams being core to that. Overwatch currently only has a fairly basic friends list, operating out of the Blizzard launcher friends list. We'd love to see a proper, robust clan management system, perhaps with in-game tags.
An Honor System to Combat Toxicity
As we mentioned in a previous Play of the Fortnight on fixing toxicity in Overwatch, positive reinforcement may be the way forward. A system to encourage good behavior and reward players who stick with it would be a great addition to the game.
A New Healer
We talked about the potential for a new hero already, but one thing the community is hoping for specifically is a new healer. There hasn't been one for a while, and it feels like the meta could use a little shaking up with a new healer hero.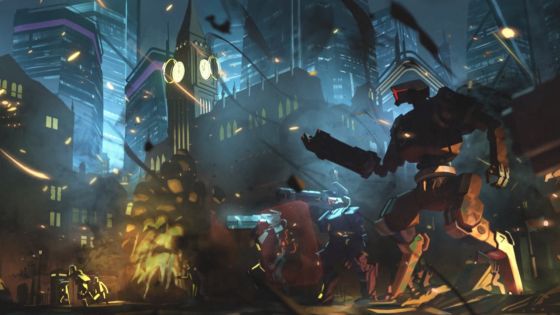 A Permanent PvE Game Mode
We've loved the PvE game modes that have been added during the events this past year. Up until now, they've been exclusive to seasonal events. It'd be great if they were added to the Arcade permanently or, even better, if there was a brand new PvE mode with a lot of new content and a meaty campaign track to complete.
In-Game Quest System
Something we brought up before in a previous Play of the Fortnight (5 Ideas for New Overwatch Features) is an in-game quest system similar to Heroes of the Storm. This could be used to great effect in training players on new heroes or roles. At the very least, it might encourage a bit of variety in Quick Play, gently encouraging players to try a healer for three games or to play a specific tank.
What About the Giant Loot Box?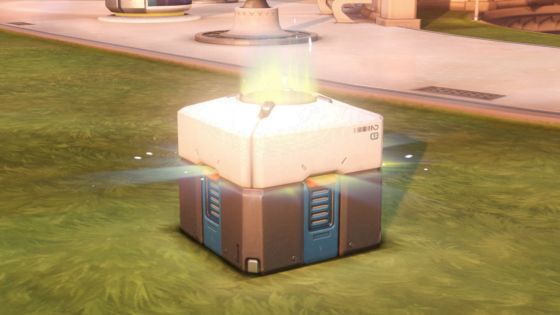 That leaves one major question. What's in the (loot) box? Blizzard has announced through the Blizzcon 2017 schedule that they'll be opening an Overwatch loot box live on stage. There's been speculation amongst the community that a new hero could be inside, but this seems unlikely as it doesn't take place on the main stage. Others think that it could contain a special guest of some sort, but we're not sure who that might be.
It's possible they'll use this to announce four new things, perhaps merchandise or new in-game content like skins or drops of some sort. It'd be great if they had four pieces of content to announce, much like the content of a real loot box in-game.
Of course, it could just be Jeff Kaplan hiding in the box. Unlikely, but wouldn't it be delightful?
Closing Thoughts
There's plenty of things to look out for in potential Overwatch Blizzcon 2017 announcements. We have a few things we'd love to see, and there's a lot that we can expect. However, if you're not at Blizzcon yourself, keep in mind that the content is not free to watch. You will have to pay a fee ($39.99 for the US), and in return, you'll receive access to the live stream plus video-on-demand for two weeks following the event. You'll also get some in-game goodies, including an exclusive Winston skin.
If this isn't your cup of tea though, we're sure the community will be buzzing about the announcements anyway! And we'll definitely have more to talk about when we catch up next Play of the Fortnight.
What Overwatch announcements are you hoping for this Blizzcon? Let us know in the comments below!
Related:
Blizzard Entertainment
,
Blizzcon
,
BlizzCon 2017
,
Column
,
Overwatch
,
Play of the Fortnight