Gamescom 2017 is right around the corner, and each year game companies make announcements both big and small. Blizzard is no different, and Overwatch will be seeing quite a few small announcements and some big reveals. Thanks to the Blizzard Gamescom schedule, we can confirm a few of the things that will be announced next week.
This Play of the Fortnight, we're taking a look at all of the confirmed Overwatch reveals from Europe's biggest gaming convention.
New Overwatch Map – Junkertown?
The first big reveal is a brand new Overwatch map. Blizzard will release a preview video on Monday, but players visiting the Blizzard booth will get to "experience" the map according to the schedule. Does this mean hands-on play time? Or will they just get to see some gameplay videos? Most likely players will get to playtest a bit of the new map, but expect long queues.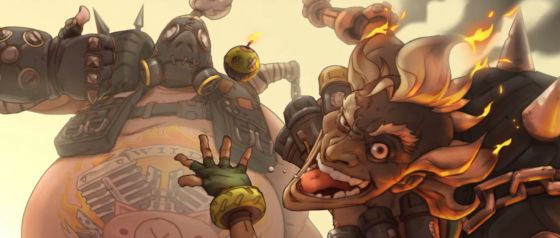 The interesting thing is: could the next map be Junkertown? Junkertown is where both Roadhog and Junkrat come from. Not only that, but a single voiceline was identified by a dataminer in the community. The voiceline says, "Welcome to Junkertown." Some people are convinced it's the next map and others are cautiously excited. But it certainly seems to be something we can expect very soon. You can check out the voiceline here.
This is good news for disappointed Roadhog fans, after his recent nerfs and lack of love in the Summer Games this year. A map practically dedicated to him and his buddy Junkrat is a little bit of a consolation prize.
What is Junkertown?
As we mentioned above, Junkertown is located in the Australian outback, and is where everyone's favorite Australian heroes come from originally. We don't know a lot about it, but we do know that it's a veritable playground for junkers, left behind after an explosion at the Outback Omnium.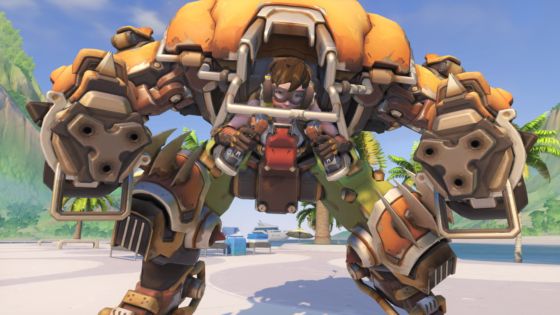 One of the interesting things about this area is that we know a popular pastime there is mech battles. We can see this evidenced in D.Va's Junker skin. Will we see this in action on the Junkertown in-game map?
It still remains to be seen what the map mode will be. With Deathmatch and Team Deathmatch now in the Arcade, this map might make a great option to add there.
Premiere of New Animated Short
Last year we got the beautiful Last Bastion short. This year, Blizzard has another short ready to roll out. The big reveal will happen on the main stage, and will be viewable via livestream during the Blizzard Reveal Ceremony on Wednesday.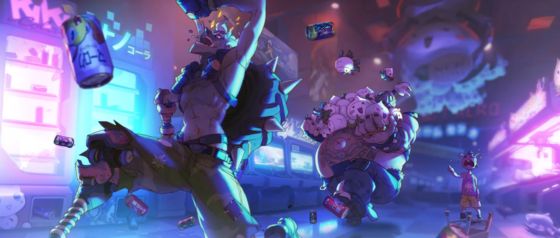 The community is theorizing who the animated short could be about. So far we have shorts focused on Bastion, Winston, Widowmaker, Soldier-76, Sombra, and the two Shimada brothers: Hanzo and Genji. With Junkertown possibly coming next, we might see a Roadhog and Junkrat short. They're both really popular heroes for various reasons, and it'd be great to see them getting some more love.
It's doubtful we'll see a Doomfist short, as we already received the Doomfist origin story trailer during his release window.
Doomfist Content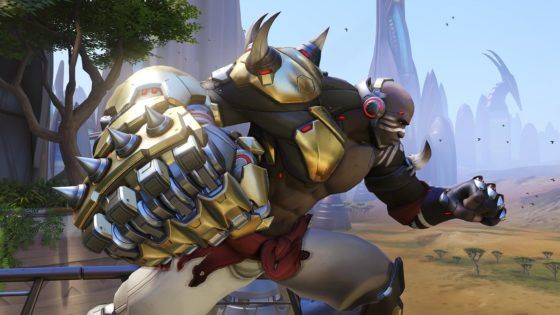 The Overwatch team released Doomfist only a few weeks ago. At Gamescom, Overwatch players can expect to see a Doomfist cosplay show on the Blizzard main stage on Wednesday. With this being an officially sponsored cosplay show, you know the cosplay will be super high quality, so it's definitely one to watch.
As well as the cosplay, Blizzard's FX artist Rachel Day will be doing a making-of presentation on Friday. During this presentation, she'll show some of the process for making Doomfist, so fans of the hero will want to check that one out.
Additional Things to Watch
Apart from the things we've listed above, there's also going to be a live voice actor performance on Thursday. The German voice actors for Overwatch will be at Gamescom and performing on stage for the community. Blizzard hasn't yet confirmed which voice actors will be present, or if it will be all or only some of them.
The Overwatch World Cup team from Germany will also be present and doing a panel on Saturday, so if you're around for the weekend and are interested in the esports side of Overwatch, that might interest you as well.
Blizzard's standard Gamescom activities will also take place this year. We can apparently expect a dance contest on Friday, and a cosplay contest on Saturday. You can find a full schedule for all Blizzard games at their Gamescom mini-site if you're interested.
Don't Miss Out on the Summer Games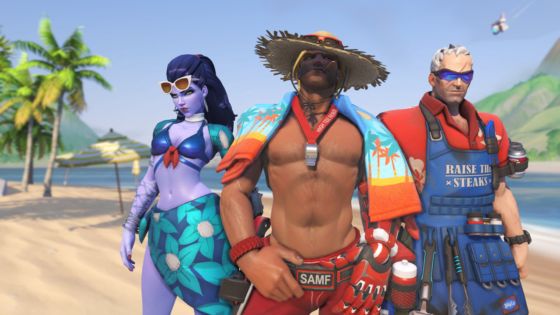 With all the excitement for the Gamescom reveals, we feel it's important to remind you about the ongoing Summer Games event. It ends on Monday, August 28th, which is pretty soon. If you're attending Gamescom, try not to get too swamped with all the new stuff coming out and make sure you don't forget to grab those sweet Summer Games skins and other content!
If you need a refresher on what's available, you can check out our article containing all the juicy details.
Closing Thoughts
Blizzard's Overwatch release schedule doesn't lend itself to too many major announcements like new heroes, as we just saw Doomfist a few weeks ago. However, new maps are always interesting, and the community absolutely adores the animated shorts. Their content this year will be fun to watch and it'll be great to try out the new map, which we really hope is Junkertown!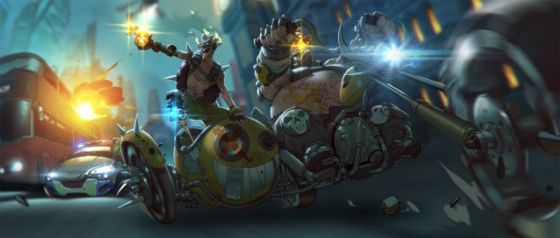 Despite all of this, it's worth keeping an eye out in the short and the new map reveal for clues as to future hero releases. It's not unknown for the Overwatch team to hide little tidbits of information ahead of hero reveals, so make sure you're paying attention in case something comes up.
As a reminder, make sure to be ready for are the map announcement on Monday, and the animated short reveal on Wednesday. If you're going to be at Gamescom this year, have a fantastic time! Make sure you try out the new map if you get a chance, and share your thoughts with us so anyone who isn't able to try can get some first-hand opinions!
Related:
Blizzard Entertainment
,
Column
,
First Person Shooter
,
Gamescom
,
Gamescom 2017
,
Overwatch
,
Play of the Fortnight
,
Shooter