It's been a long week of The WarZ, an upcoming zombie survival MMO currently in Alpha at the time of writing. After the first two rocky days, I moved in to a daily routine of gathering supplies and stockpiling for future use. As I explained, supplies are crucial to your survival in The WarZ – mostly.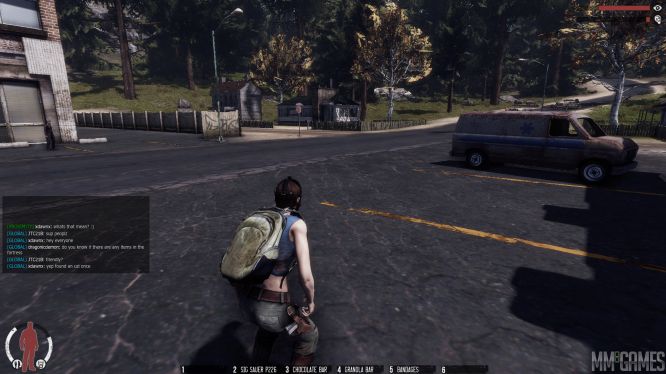 As the week has gone on, the developers have slightly increased the loot spawns and made the zombies a little easier to kill. It now seems like there are people with guns everywhere, and unless you have one yourself, or manage to sneak up on them – you're as good as dead.
For a while it was fine, I would sneak in to the less visited areas where loot was untouched and quickly snatch up what I could before moving on. It was working out great, and my global inventory was beginning to really fill up with everything I could possibly need.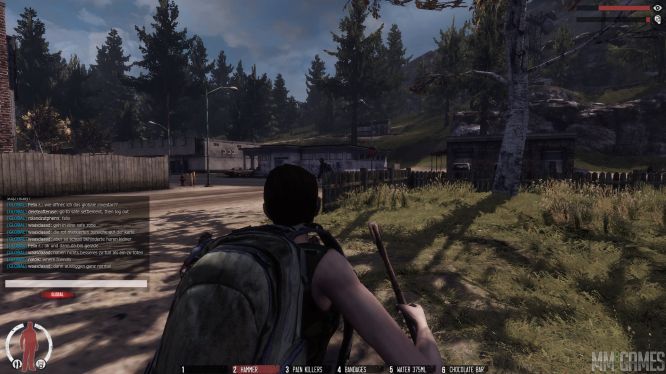 My looting adventures were interrupted however, as the developer's implemented safe settlements. Two safe settlements were introduced, essentially small towns with a protective radius in which guns couldn't be used. Players could now only access their global inventory while inside a safe settlement.
It seemed like a great idea, it slows down server hoppers and gives players a safe place in the world to meet and trade. The developers however don't seem to have done much thinking on the matter, as I saw with the settlements there is only one entrance and a small radius of protection, what do you think happened? It shouldn't be too hard to guess that snipers instantly began sitting on the hills just outside of the only entrance to the safe settlements and sniped anyone trying to leave or enter.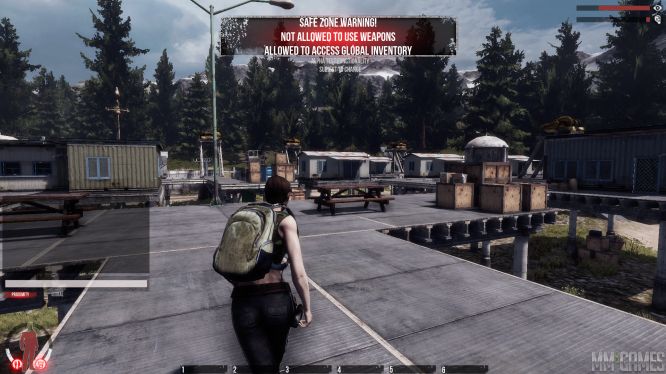 Normally this wouldn't be a problem, you either take out the sniper or move to another server – but this was EVERY server. I have now been almost completely locked out of my global inventory, and characters in the safe settlements unable to leave due to the warzone surrounding the settlements.
Much like most people would probably expect, it's a kill on sight game already – the community sort of forced the hand on that one. I've been equipping myself with some proper weapons when embarking on most my trips, although sometimes opting for an unarmed fresh survivor can be much more profitable.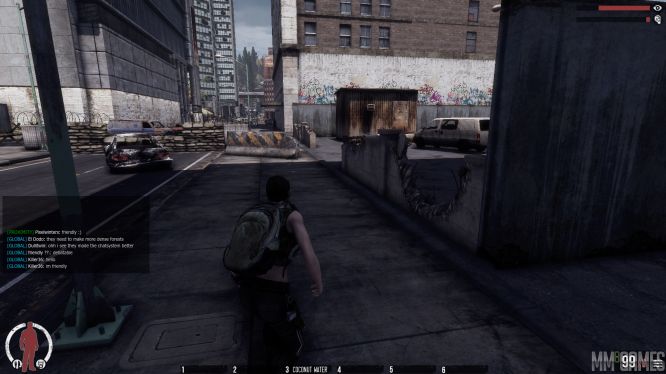 There's a problem with that too though, due to the low number of spawn locations it doesn't take long to figure out where they all are. People have begun camping them, killing spawns in case they are logging in with loot from their global inventory. Spawn protection isn't working all the time and it seems that your character enters the world before you are even fully loaded – it's resulted in many deaths.
It seems others have figured out that a certain high-end sniper rifle spawns in the same location every time, and have begun camping those locations. A lot of items aren't randomly spawned, rather very specifically spawned in certain locations. I guess right now spawn looting is just a basic feature in the current build, hoping they randomize this soon and maybe dial down the amount of spawns.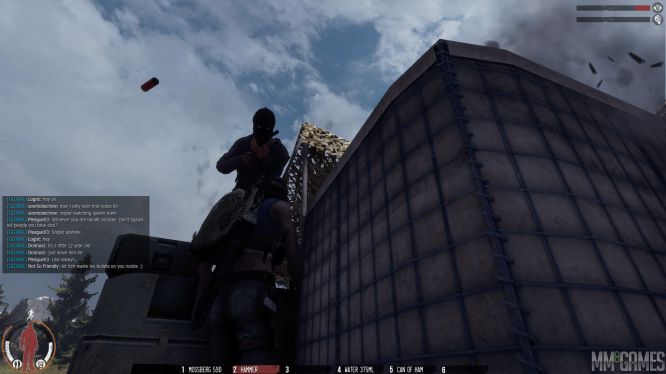 I really liked the first day, loot was extremely scarce and zombies were insanely hard – now that's nowhere near the case. They have turned up the loot for Alpha, but a lot of people are crying for it to be even easier and I am afraid that's the direction they will take. Zombies need to be harder too, I do not like the new direction they are taking and hope they do something about the poor AI and difficulty.
The week started out with a bang, but after that it's been mostly quiet. A lot of small patches fixing some of the issues with the zombies and other features in the game. Going through the scavenging routine, finding a little PvP on the way – I fin I'm growing tired of our small section of the map quickly.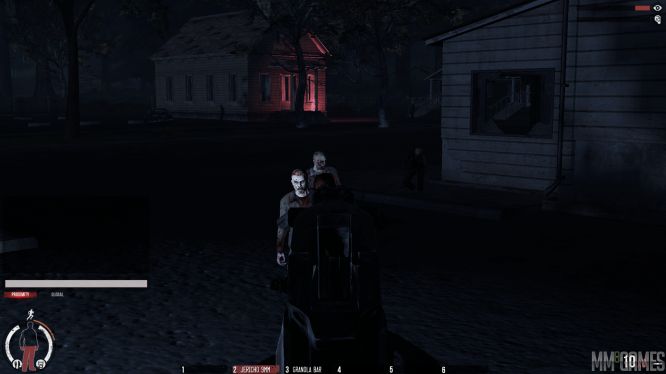 It's not that the map is terrible, it looks great and the environment is really cool to explore – but it still needs a lot of work. The towns are ridiculously small, and have far too few enterable buildings – while the city as well feels no bigger than one block on a neighborhood at most. It really breaks the game to find so called major towns that look like they could barely support a population of 20.
It will be interesting to see what the rest of the map is like; maybe on the scale of things we got the "light" end of the map. As I tend to repeat, it's Alpha so there's much ahead of us and nothing is set until beta. There's promise of more map and content next week, let's hope there's plenty of progress made.