Let's say you have an hour or more worth of waiting time: enrollment, a long drive, checkup results, a dinner with someone you're not sure would turn up. And you're sitting there, alone and stuck with just your tablet or phone. Boredom is definitely not an option for you at these moments.
Well, isn't this your lucky day? Mobile gaming has definitely come a long way since seven years ago when we still play—mostly alone—on our Nokia cellphones, PDAs, and first-gen iPhones. The genres available in application stores are no longer limited to just productivity apps or puzzle games. Our very portable tablets and smartphones today house powerful operating systems and features enough to run the type of games that we most likely will enjoy on our consoles and desktops.
So before you make yourself crazy slaying imaginary monsters in your head, check out the list of games that may keep you entertained and help you retain your sanity (but probably not your money). Here's our top 9 free-to-play mobile online RPGs with multiplayer features available on Android, iOS, and occasionally, Facebook.
#9 – Ragnarok Online: Valkyrie Uprising
Ragnarok Online: Valkyrie Uprising or War of Gods will take you on a nostalgic trip down memory lane. The graphics definitely scream Ragnarok Online—the cute sprites moving around the colorful 2D background, the poring, and loading screen arts that have been released more than a decade ago already. The well-loved MMORPG originated from Korea and has spawned several game spin-offs on almost every available platforms and consoles, an animated show and some soundtracks. For the uninitiated, this game offers you four basic Jobs or classes (Swordsman, Mage, Acolyte, and Thief), five basic status points that you adjust as you level up, and a long list of skills to learn. You can acquire pets or get mounts since the world map is simply vast. You can check out the Community feature so you can add friends, form a party, and join guilds. The quests are good ole material gatherings that involve quite a lot of slaying. So if you don't mind grinding—alone or with a troop, then you'd love it.

#8 – Dungeon Hunter 4
Dungeon Hunter 4 is one of the most well-put dungeon crawlers with multiplayer options that I have played so far. Developed by Gameloft and released early last year, Dungeon Hunter 4 managed to take the basics of desktop MMOs and made it work splendidly for the mobile. This dungeon crawler offers four basic classes in both genders: Battleworn, Blademan, Sentinel, and Warmage. The premise of the story is compact and supported by a well-written dialogue, complete with voice acting. The developers definitely didn't scrimp on visual details and it's as user-friendly as it can get with the UIs, skill progression, and armor upgrades. Online multiplayer options offer co-op, free-for-all, and deathmatch on unlockable maps. The best part is that it's most often just a short wait for others to join you in the lobby. A few words of warning though: it's a nice game that you can't help but want to finish. Dungeons get more difficult, monsters get peskier, and you don't have enough gold to upgrade your armor. Screams freemium? Why yes. A game like this for free is too good to be true without a catch. Unless you have oodles of cash to spare, then you and the DH4 on your mobile can be as chummy as you like. And if you're really a glutton for punishment you'll be happy to know that they've just recently updated the game with a Hardcore Mode, which you can unlock upon finishing the game.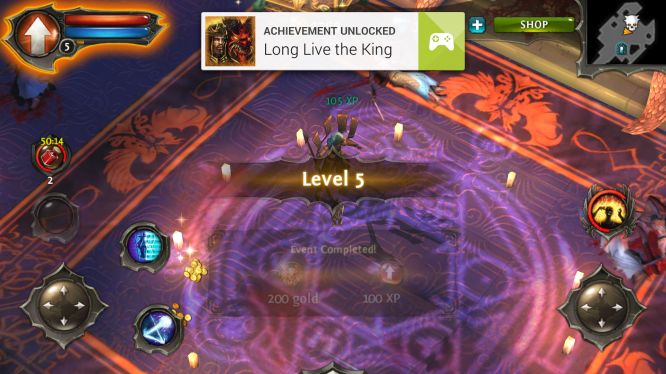 #7 – Buddy Rush
Buddy Rush, as its name implies, encourages you to connect with your friends and go on endless merry adventures. It's a cute, colorful and cartoony 3D MMORPG peppered with a lot of humorous puns. There are currently 17 classes so far and some are cleverly called the Worrier, Boorseye, Healury, and Choppin. I'm pretty sure you already have an idea what these guys do. It's a cross-platform game and you can log in using your Facebook account to play and draft your friends's characters as part of your troop. Released more than three years ago, the game is still a bit buggy (why can't I invite more buddies?) but it still proves to be enjoyable. The game has raids, arena, challenges, a fishing game, and of course, the quests which they call Chapters. Among the list, this is the most relaxing RPG I've played. It's delightfully lighthearted, amusing, and comforting that really made me feel like going on a happy, happy journey with my super awesome friends.
#6 – Eternity Warriors 2
Though game developers Glu Mobile has already released a more visually stunning dungeon crawler called Eternity Warriors 3, Eternity Warriors 2 will win hands-down if you're looking for multiplayer action. It's an action-packed hack-and-slash dungeon crawler with a combo system through and through to the point that you're not even given the option to choose a character. Unlike Eternity Warriors 3's get-quest-and-explore-dungeon system, you can play the story mode in EW2 outright. The quests feature will simply give you a bonus reward once you've completed one like an in-game achievement system. Choose Play, and you'll do a solo dungeon run. Take the Multiplayer option to co-op with other players and defeat waves of enemies, which you'll be rated as well as rewarded upon victory. You can also create a room, invite friends, and spectate. Once you're properly equipped and your skill sets are adjusted according to your playstyle, you can jump right into the PvP (Tournament) fray. Essentially, Eternity Warriors 3 have more RPG elements like quests, actual story lines, towns with NPCs, and character classes to choose from (Warrior, Monk, and an unlockable Mage). Eternity Warriors 2 seem like the former's missing arm—they should be stitched and glued together and it would definitely be a better game. Except the part that it drains your in-game currency so fast for upgrades and items you'd think you never earned any in the first place. So just keep grindin', baby, and try to a save a few bucks for tomorrow's lunch instead.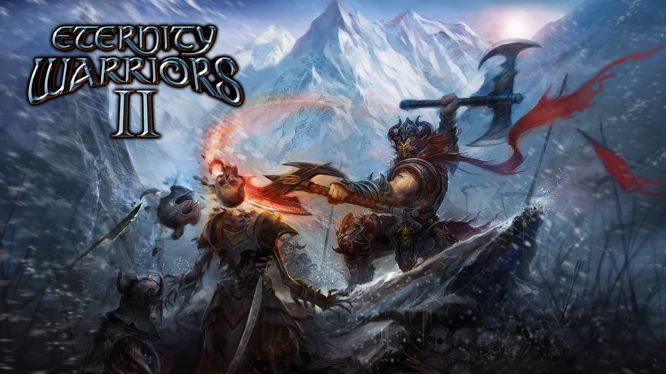 #5 – Warspear Online
Warspear Online is a straight-forward classic 2D MMORPG from AIGRIND. Expect nothing new, but of course you can expect nothing less. There are 12 classes so far in the game, depending on the race or faction you've chosen from the get-go. You can edit your character's basic image and while you're at it, you'll be provided with a short lore on why the four races of the game are at war. From then on, it's your run-of-the-mill MMORPG all the way. There's the starting town with your quests with other players popping in and out from time to time, and keeping the chatbox lively. The dated graphics might throw you off (especially if you're used to playing Infinity Blade or something), but I think that it's also its own appeal: it's simple, but it gets the job done. Get quests, fix statues, water plants, kill a few monsters, level up, upgrade skills and armors, join guilds, and of course, get into the heat of the action of the arena and PvP.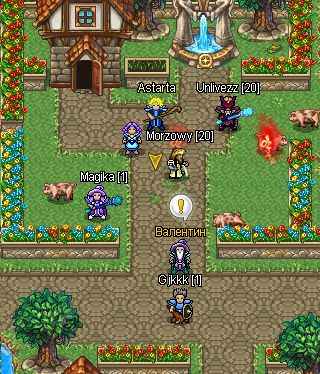 #4 – Avabel Online
Asobimo, Inc.'s Avabel Online is one of the tastiest visual candies this side of MMORPGland. Rendered in high-quality 3D graphics, it's an existing testament as to how mobile role playing games have evolved. The dialogue font and text box fall flat, but that's easily forgivable given that there are other features that it has chosen to enhance instead. You can customize your character's hairstyle, face type, skin and hair color, then equip 'em with styish garbs with helpful stats later on. A few levels (and semi-tutorial sessions) later, you can choose among the six available classes in the game. The combat is decent, and the controls and camera views are terrific and fairly reminded me of how I play Monster Hunter 3 Ultimate on my 3DS without the Circle Pad Pro. You can take quests from NPCs, perform daily quests, and get "dungeon" quests which is pretty much about clearing wide floors and levels. You can take try doing them alone, but you'll still find yourself surrounded by a lot of players. It has a strong PvP system and there's a reason why the town itself and its buildings are overwhelmingly large, airy, roomy… and this is probably because one of the games' features is a massive free-for-all for more than hundreds of players in one room or floor at one time.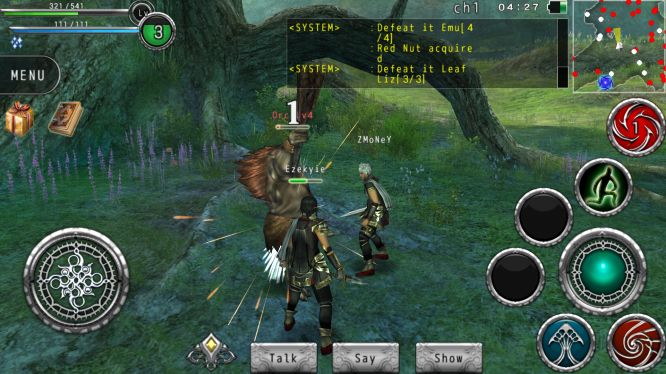 #3 – Armed Heroes Online
If you don't mind controversies behind a product, then take a second look at Armed Heroes Online. If there's one thing that makes the game a little unique than the other games on this list, it's probably its life skills feature. Other games all have quests, character screens, skill trees, and dungeons upon dungeons full of monsters that your hero must kill. Developed by EGLS Ltd and released two years ago, Armed Heroes Online is a 3D MMORPG that isn't any much different in those aspects. The graphics is also pretty neat, and the controls are easy to understand. However, what I love about it is the fact that there's something else for you to do aside from leveling up and pitting yourself against other players in the arena for glory. This particular game allows your warrior/archer/wizard/necromancer to disenchant and forge (just like other online RPGs here) but hey, at least you can fish! And if you can fish it, you might as well cook it.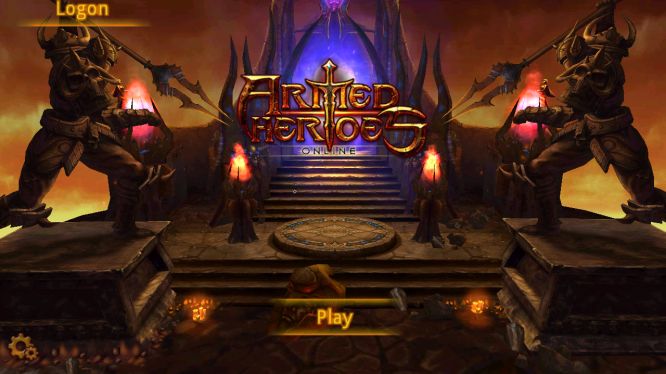 #2 – Dragon Realms Online
The title of the game itself brings about expectations of a high-fantasy MMORPG. Why, yes; of course, it is. Your job in this medieval age is to look for heroes and train them until their bottoms turn blue. Be someone who can slay Demon Kings and at same time do a quick math on the benefits of establishing an academy and expanding a kingdom. If action-packed RPGs feel tiring and repetitive for you, Dragon Realms Online would be your welcome change in the line up. The graphics feel old and dated, but it's actually pretty decent considering that this is essentially an RPG that needs your macro-management skills more than anything else. If you enjoy making your kingdom spectacular—its economy running efficiently and its vicinity clear of dire wolves, harpies and owlbears—as well as establishing beneficial alliances with other kingdoms, then this game just might be for you.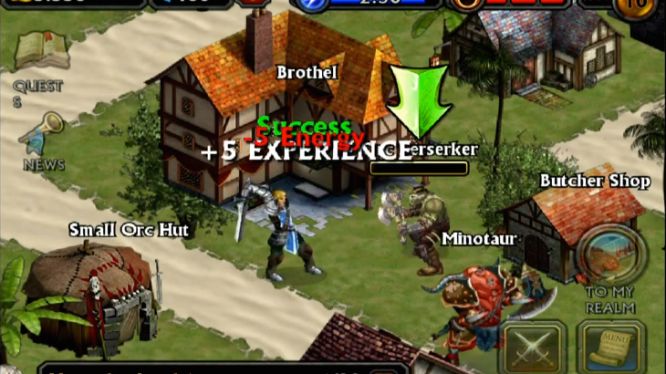 #1 – Pocket Legends (and other Legends)
Spacetime Studios hits the jackpot with their Legends series. The hack-and-slash formula has been proven effective that after the successful release of the fantasy-themed 3D MMORPG Pocket Legends, they released their other fantastic game Arcane Legends, the paranormal-themed Dark Legends, and the sci-fi-ish Star Legends. Pocket Legends and Arcane Legends share the same "world" and has the same feel, but offers different sets of classes for adventurers challenging the creatures of mountains and swamps. Dark Legends makes you role play as a vampire exploring cities and prowling about for a decent kill (or meal). Star Legends will have you go on a galactic journey by taking over space ships and defeating aliens. The Legends franchise basically follow a smooth and simple formula that translates well in different settings. So you if you're looking for a fantastic adventure with nature, space, or the underworld that allows for co-op plays and multiplayer, then this franchise is something that you should not dismiss.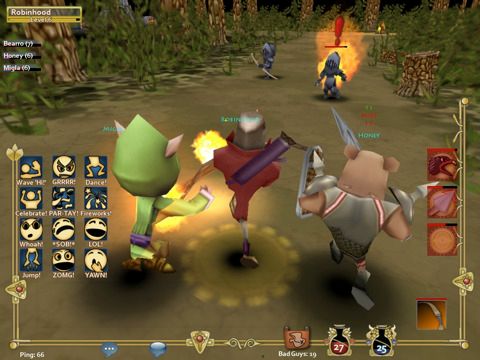 There you have it. You don't need to bore yourself to tears during your wait time, or when your desktop is down with only your phone or tablet working as a lifeline. There are still thousands of games waiting to be tested and played but I hope this short list gives you an idea of what's currently out there in the mobile world.
Drop us a line if you think we missed something in our list or if there's a mobile game you want to be reviewed. We'd love to hear from you!
Did you like this article? Head on over to last weeks article, for our top 5 free-to-play MMORPGs!
Ever wanted to check out a list of all the available / unavailable betas going around? Check out our Beta Data article!
Ever wondered how the whole free-to-play games industry stays afloat? Learn more about the different business and payment models developers use in this article!
And last but not least, check out this article about everything that is wrong with the different business and payment models developers use!
Related:
F2P
,
Mobile
,
RPG
,
Top List