With the year of 2015 soon coming to a closure, another year has gone by with new MMOs being released and old ones dying off in the distance. This year has shown that the MMO genre may be staggering if you look at the declining number of players in the bigger MMOs on the market. But whatever this means, or could mean, 2016 is going to be a very strong year for MMOs in general. We have put together a list of the top MMOs to look out for in 2016. Without any special order, we give you the titles for 2016.
Black Desert Online
Having been released in 2014 in Korea and a Japanese release this year, Black Desert Online will finally make its debut early 2016 in the West, something we are really looking forward to. With a character creation tools that really lets you customize your character's detail, a great looking graphical engine and sandbox gameplay, Black Desert Online might be one of the best 2016 MMOs.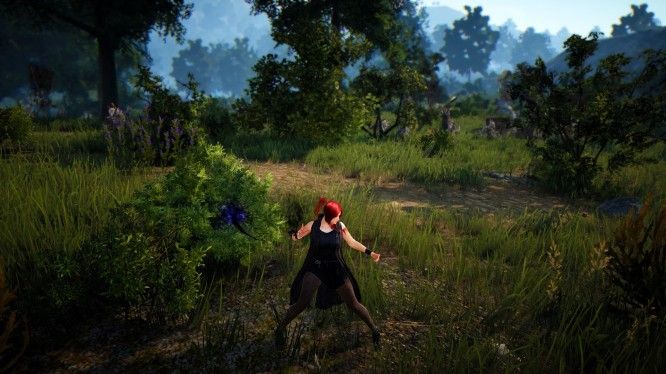 Blade & Soul
Also from the land of east comes Blade & Soul, a game that premiered in 2012 in Korea and that in January 2016 will make its move to the west. Over its life cycle it has been improved both graphically and in content, so the version we are getting is looking really good visually. With its martial-arts inspired action combat, Blade & Soul aims to keep up a high flow in combat. Until the release you can also watch the anime show based on the game to get into the right mood.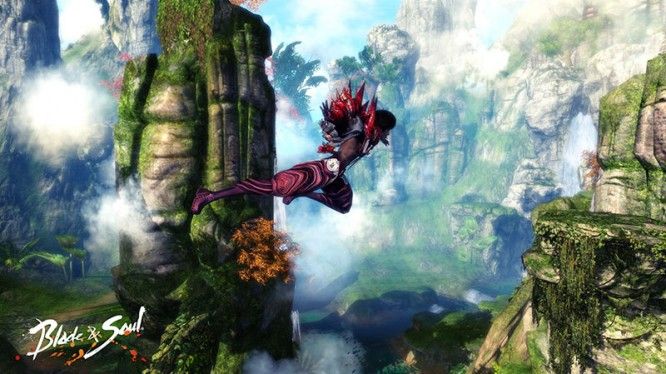 Otherland
Being based on the highly popular novels by Tad Williams, Otherland lets the players explore in a virtual multiverse with a great variety of different places. You can fight a medieval war, explore Mars or just hack and hang in a futuristic city. Otherland offers an action-based combat system, great graphics and housing for everyone. It is currently in early access and if you which to wait until the full release, you can always read the novels (again).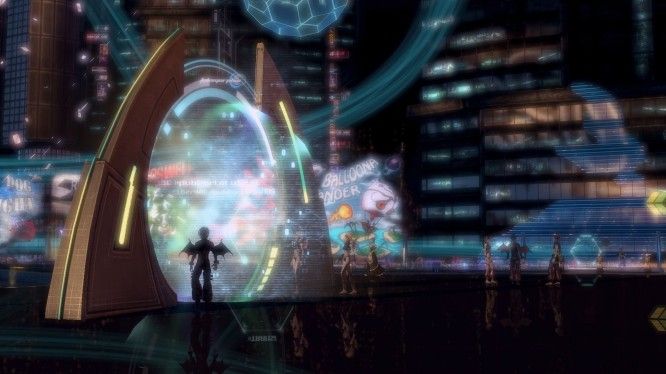 Warhammer 40k: Eternal Crusade
Driven by the Unreal Engine 4 and fans of Games Workshop´s amazing Warhammer 40k setting, the Eternal Crusade is going to be an MMO experience in big armor. The game is an MMO third-person shooter and will let you play as: Orks, Space Marines, Eldar and Chaos Space Marines. The game focuses on you getting to kill the other races and factions. PvE components are going to be there with the Tyranids as a primary enemy for all to kill. The game is currently in closed alpha open for everyone willing to pay for a founder's package.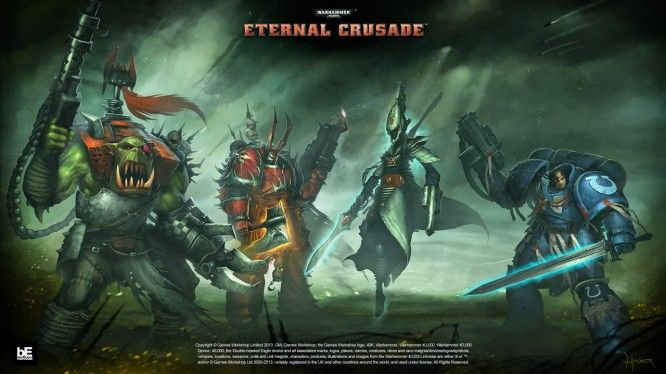 Crowfall
Being this year's big Kickstarter game, it is probably not so likely that it will make the release during 2016, but given how often we get an insight into the game, and how it is open as early access, it is still a possibility. Crowfall aims at combining an MMORPG with RTS in a seasonal campaign mode. The idea is that a campaign last for 1 month to a year that starts in the spring and ends with the winter. During this time enemies will get stronger, resource harder to find and you will have to build fortresses to keep enemy players and monsters out. The Kickstarter campaign reached its goal quickly, showing us that this is a game many are hoping will be a hit.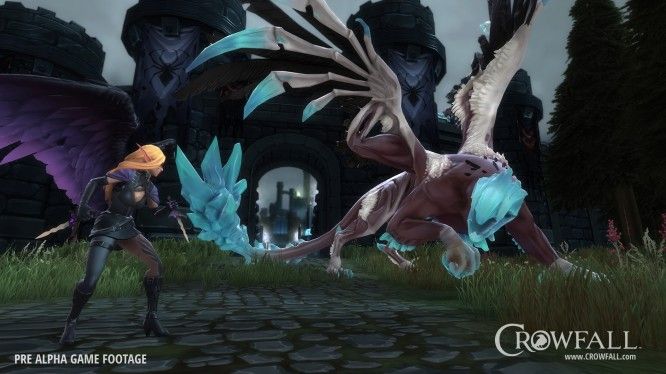 Camelot Unchained
This is another game that used Kickstarter to get going, if only for a part of the game. Camelot Unchained is a spiritual successor to Dark Age of Camelot with Mark Jacobs being the lead once again even if he himself denies that connection. It is an MMORPG focusing on PvP with huge siege battles. If you were a fan of DAoC or Warhammer Online, this is the game to look forward to the most in 2016.The first beta of the game is planned for the beginning of 2016, which is a good sign of the game being released later next year.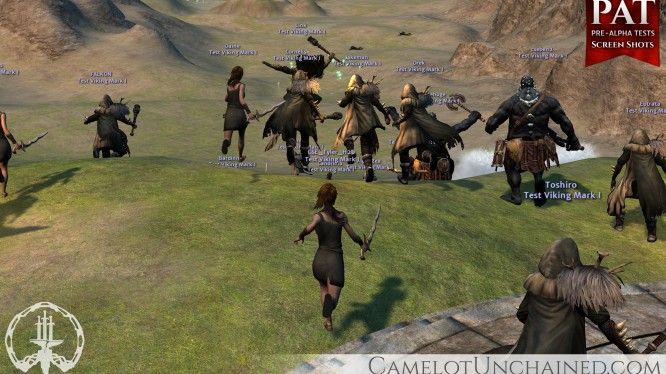 Shroud of the Avatar
Another Kickstarter success and spiritual successor. Having Richard Garriott as creative director and once again going to the roots of his Ultima series, Shroud of the Avatar might become the game old Ultima players have been yearning for. The game will be playable both offline and online making it a unique aspect for an MMO. The game also comes without specific classes and encourage players to try out various skills and builds. It also comes without any regular quest logs and all quest are mentioned through dialogue, making it your job to find the storylines you wish to pursue. Shroud of the Avatar is available as early access now.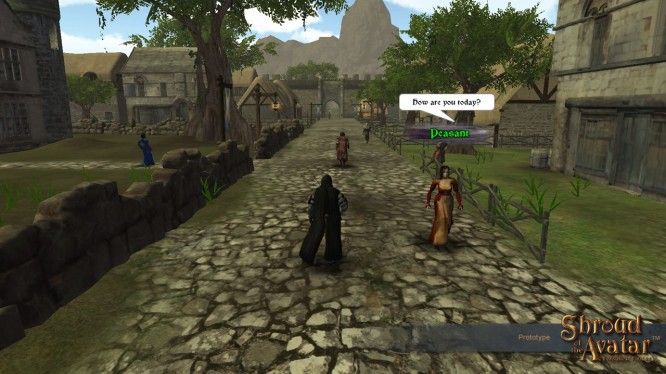 Albion Online
Next year might be the year that Albion Online sees the light of the day with a final release. A colorful sandbox experience where you can be all you want to be, whether it is killing other players, getting into the new crime system, enjoying the game´s dungeons, or building that dream house. Albion Online will be a game for everyone who likes the game's visual appearance and want the freedom to do whatever. With the closed beta expanded all the way to August, it will most likely have worked out all the kinks needed for a problem free release. Using the Buy-to-play and not the free-to-lay model might also be a good step in the right direction.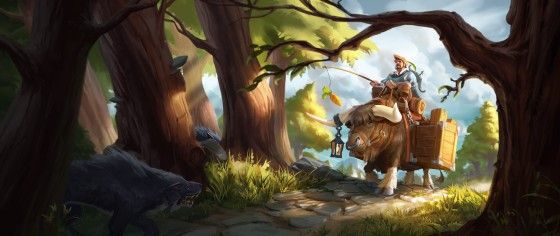 EverQuest Next
The final game on this list is one that has been seen before, and one that most likely will appear again next year, since the information surrounding EverQuest Next is still is scarce. The first details emerged in 2010, but it was first this year that the team began focusing on EverQuest Next instead of Landmark. This will mark the third EverQuest game and take place in an alternate world of Norrath, not being a sequel or prequel to the other two games. The aim is to have a gameplay more like the first EverQuest combined with all modern advances made since then. Even if EverQuest Next doesn't make the 2016 release year, we are still eager to both see and hear more from the game in 2016.

Looking forward to 2016
With all the talk about the MMO genre dying and games going from subscription to free, one might think that 2016 would be a year with less games. However, instead we will most likely see a boost to the genre where the titles mentioned above are just a handful off all the games waiting next year.
Related:
Albion Online
,
Black Desert
,
Blade & Soul
,
Crowfall
,
Everquest Next
,
MMORPG
,
Top MMOs in 2016