The latest anime-inspired MMORPG from X-Legend Entertainment, Twin Saga, recently had its official commercial launch that brought a number of major updates since the Open Beta. In addition to more areas to explore and dungeons to crawl through, players can also unlock a new class and Senshi. We had the opportunity to speak with a representative from Aeria Games and find out why players should give Twin Saga another chance.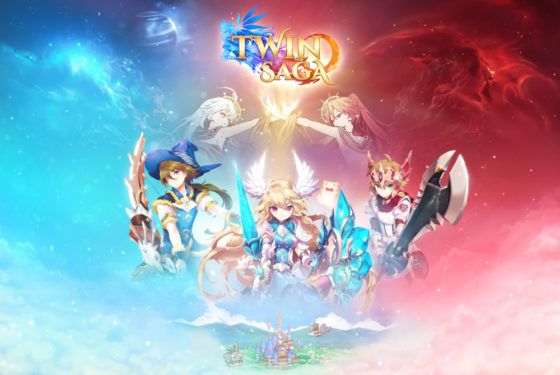 Hello, and thank you for taking the time to speak with us today. Can you please introduce yourself and role with Twin Saga?
Hello! I am PM Ayumu, product manager on Twin Saga. As the product manager, I manage the team working on it and overview all the different aspects of the game, technical, community, monetization, product strategy, etc.
Now that Twin Saga is transitioning from Open Beta to official release, what are the major changes that we can expect?
This release of the game introduced a brand new class, Monk, a powerful melee fighter. We also introduced the continuation of our epic storyline, giving our players access to two brand new zones. Players can now also use our Couple system to obtain new buffs for their partner and themselves.
What types of changes or updates are going to be made to the background story of Marisa and Amaris?
We cannot say much without entering spoiler territory. We encourage our players to discover by themselves with our brand new story quests.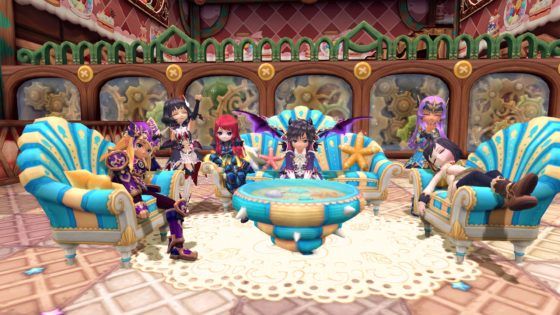 One of the biggest additions appears to be a new class called the Monk. What role will the Monk fill and what does it do that sets it apart from other classes in Twin Saga?
The Monk is an offensive melee class with somewhat higher HP and Haste than most classes. Monk attacks revolve around high true damage and buffs/debuffs when using combos. Compared to other melee classes, like the defensive Swordmaster and Paladin, or the pure DPS Rogue or Berserker, the Monk finds itself well balanced.
One of the biggest complaints about Twin Saga was how difficult the leveling process was. Will there be any changes to allow players to level quicker?
Yes, both character XP and class XP have been improved, the players will now be able to get new quests that will reduce the need to grind and make them progress faster in the storyline.
What are the new dungeons and what types of dangers can players expect to find inside?
The Sapphire Keep is a brand new exciting dungeon that is very story-driven. You will be pitted against your strongest enemy.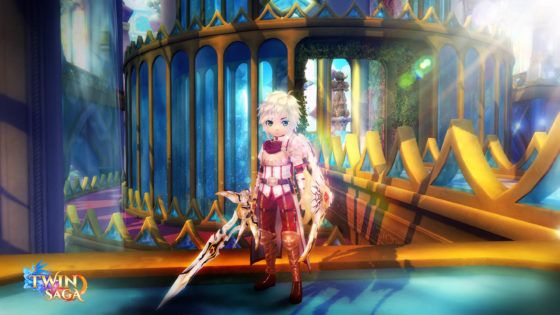 There was also mention of a new Senshi, Lenna, who appears to be a frost mage. What will she offer that the other Senshi do not?
Her sassiness aside, Lenna grants an ATK bonus to her user as well as a CRIT bonus making her extremely valuable to our players.
We appreciate you taking the time to discuss Twin Saga with us. Is there anything else you would like our readers to know about Twin Saga or why they should check it out?
TwinSaga is a wonderful Game that's Sets in a vibrant, colorful and sheer fantastic surrounding. There are no subscription fees or any down payments necessary. The player can start right away and emerge into this beautiful Anime World for free – how cool is that?
Related:
Aeria Games
,
Interview
,
MMORPG
,
Twin Saga
,
X-Legend Entertainment