Rounds One Through Four Have Been Drawn And Notified. Welcome To The Final Round!
Twin Saga is a free to play, anime styled fantasy MMORPG set in a land torn asunder by a war between rival deities, and featuring freely swappable character classes. Fifteen years ago, two goddesses fought a war which would determine the ultimate fate of mankind; one goddess wished for humanity to continue, and one did not. The benevolent goddess lost, and now it is up to you to step into the role of a hero and prove that mankind deserves to endure, and that it will endure. Saving the world is a difficult task to say the least, however, even for the greatest of heroes. That is why Twin Saga has teamed up with MMOGames to bring you the Twin Saga Newcomer Package Giveaway. Enter to win a key now, and claim a pack of useful goodies for Twin Saga!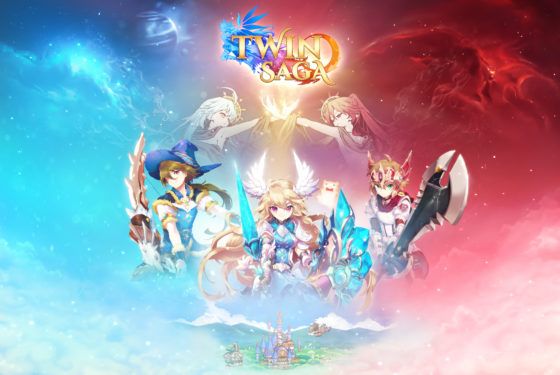 What You Get From The Twin Saga Newcomer Package Giveaway
Unicorn (3 day) x1
Jamila (3 day) x1
5-Slot Backpack (bound) x1
Class EXP Book x3
Astral Crystal (Non-Tradeable) x5
Magic Mirror (Bound) x1
Character EXP Badge (Bound) x3
150 Loyalty Points x1
7-Day EXP Feather x1
Loot Charm III x2
How To Redeem Your Twin Saga Newcomer Package Giveaway Key
Login to your Aeria Games account. If you do not yet have an Aeria Games account, you may go here and create one.
Login to Twin Saga. Download and install the game if you have not done so already.
Select "Free Rewards."
Enter code into 'Newcomer Package.'
Claim your Newcomer Pack and enjoy Twin Saga!
Enter Via Gleam
Sign in with a selection of options within the Gleam widgets at the end of this post and complete one or more entries to enter. You can select all of them or just one, it's entirely up to you, though the more you choose, the more chances you have to win! This round of the giveaway will end on Monday, May 15, 2017, at 08:00 AM GMT. This giveaway is for ten (10) keys.
We will be in touch by email with the winners once the contest comes to an end.  If you have any issues, please contact us.
Twin Saga Newcomer Package Giveaway Final Round

Related:
Aeria Games
,
Game Keys
,
Giveaway
,
Twin Saga