This is the second part of our World of Warcraft Beginners Guide: Classes and Specializations. These guides are designed for ABSOLUTE beginners to the game and as such will be not go into great detail about classes and specs that some of the more seasoned players might want. Check out World of Warcraft Beginners Guide: Classes and Specializations Part One if you're interested in the following classes: Death Knight, Druid, Mage, Paladin, Monk, or Hunter.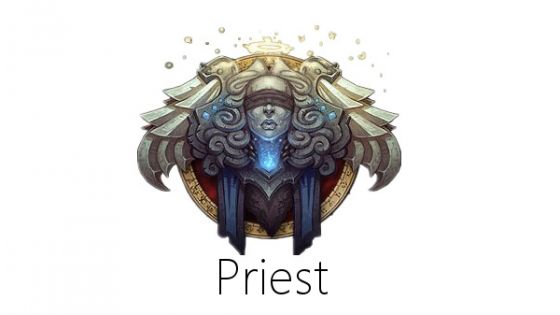 Class Difficulty: 3
Resources: Mana, Insanity
Armour Type: Cloth
Races: All except Orc
Roles: Ranged Damage, healer
The power and blessings of holy magic have been known to all the races of Azeroth and beyond. From the power of the Naaru and the Holy light to the blessings of Elune and the Loa, a deep unbreakable connection to the majesty of the inner light prevails even in times of great darkness and strife. While the Orcs of Draenor prefer their deeply held shamanistic beliefs to that of the divine, every other people of both the alliance and horde hold in their ranks these crafters of hope and healing. But the brighter the light, the deeper the shadows, and some priests have learned to use their training as priests to tap directly into the powers of the void itself. Constantly on the edge of insanity that using the cursed power brings, they channel their inner darkness to strike back at the very void itself.
Priests are the archetype healer of the Warcraft universe. With two of their spec options devoted to healing, they are perhaps the best option for any player who wants experience different healing playstyles from the same class. Priests will always be a necessity within larger raid content as the dual specs offer up many more options when it comes to what is needed during a fight by fight basis. With legion also comes the new and improved shadow spec, which finally grants the class a much needed and powerful DPS spec that for years has somewhat languished behind others.
Shadow
Type: Ranged DPS
Weapons: One handed Maces, Offhands, Daggers, Staffs
Strength: Sustained AoE and single target damage, Damage over time effects
Weakness: Burst damage
Primary Stat: Intellect
Able to tap into the void itself, Shadow priests constantly fight on the edge of insanity. Played by building up insanity to unleash their void form empowering their spells and increasing casting speed the longer they are able to exist within void form. Masters of sustained AoE and single target damage with their powerful DoT effects, Shadow priests suffer from a lack of burst damage. Shadow priests are easy to learn but require a great deal of skill to play at their peak performance
Holy
Type: Healer
Weapons: One handed Maces, Offhands, Daggers, Staffs
Strength: Group healing
Weakness: Average single target healing, Mobility
Primary Stat: Intellect
Holy is a powerhouse of group healing in both a raid and small group environment. Holy offers smooth, consistent healing without any of the worries burst healing can suffer from, but at the cost of its single target healing being remarkably average compared to the likes of paladins. Holy suffers most in its low mobility. In AoE intensive fights, a holy priest is a must have.
Discipline
Type: Ranged Damage/Healer hybrid.
Weapons: One handed Maces, Offhands, Daggers, Staffs
Strength: Able to deal damage as well as heal, powerful damage absorbing spells.
Weakness: Hard to play well, weaker in smaller group content
Primary Stat: Intellect
The only true hybrid spec in the game, Disc priests heal in part by dealing damage to their opponents. By doing this, a Disc priest is able to add much more to a group's total damage pool than all other classes combined as well as use their own traditional heals and shields. However, playing a Disc priest well is incredibly difficult. Players with lower skill levels can expect to cause many issues. In smaller group content without other healers to back them up there can be problems as its heal output is lower than others due to its hybrid nature.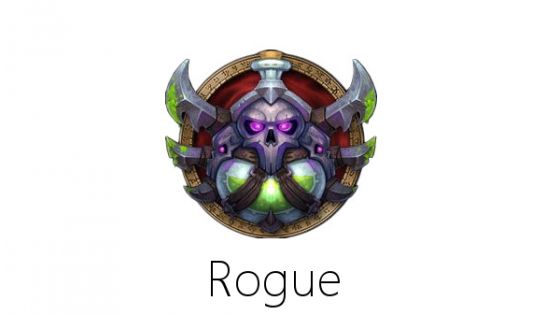 Class Difficulty: 2
Resources: Energy, Combo points
Armour Type: Leather
Race: All but Tauren and Draenei
Roles: Melee DPS
Honorable combat is a key part of life on Azeroth, both the horde and alliance revel in the time honored tradition of duels and honorable battle even against your greatest of enemies. But not rogues. Rogues would rather thumb you in the eye, stab you in the back and the poison your commander without ever being seen. The dark masters of hidden warfare, rogues excel in fighting from the shadows and keeping out of direct combat. Although some of the more adventurous outlaws have taken to swinging wildly into battle, blades and pistols blaring for all to see, you won't see the majority of rogues anywhere near the heat of battle. In fact, you wont see them at all until the knife is at your throat.
Rogues work by building up combo points on an enemy by using weaker moves at the cost of constantly recharging energy before spending them all with a single powerful attack. Masters of stealth and hiding, a rogue is able to sneak around the battlefield unseen and strike with powerful attacks from stealth. With their low armor they usually take more damage from attacks than many classes, but with the amount of powerful reduction moves they have at their disposal and the ability to vanish from the battlefield entirely makes holding down a rogue long enough to kill them shockingly difficult. A tricky class to pick up, when learned a good rogue is a powerful and dangerous thing indeed.
Assassination
Type: Melee DPS
Weapons: Daggers
Strength: Defensive, Strong single target burst and sustained damage
Weakness: One of the weakest AoE (past 2 targets) in the game.
Primary Stat: Agility
Assassination relies heavily on Damage over time spells from bleeds and its poisons to do the bulk of its damage. While suffering greatly on multiple damage packs, on single target they're known to rank among the highest. Its spells amplify and magnify the effects of its poisons, leading too large amounts of burst with better gear but without the cost to sustained damage. In content that requires focused damage, an assassination rogue is a powerful tool.
Outlaw
Type: Melee DPS
Weapons: One-Handed Sword/axe/mace, fist weapons
Strength: Strong AoE, Defensive and Crowd Control
Weakness: Weaker Single target damage than other rogue specs.
Primary Stat: Agility
Outlaw (formerly Combat) rogues are pretty much pirates, right down to the pistol. By building combo points and spending them on either a powerful attack or a random set of buffs, combat rogues are fairly simple to play. Even if specializing in AoE via Blade Flurry, an outlaw rogue is still good at single target damage(albeit weaker than the other two spec options). You won't spend much time hiding in the shadows as an outlaw rogue; they are very much about running in and swinging at everything with limbs. A great start for any new player interested in playing rogues. Just, get used to pirate puns, they're the real HOOK of this spec (sorry).
Subtlety
Type: Melee Damage
Weapons: Daggers
Strength: Strong Burst damage, Defensive and crowd control
Weakness: Reliance on Cooldowns, questionable sustained damage (Mostly AoE)
Primary Stat: Agility
Subtlety is by far the most interesting spec to play of the rogues. Played by dancing between stealth abilities and out of stealth ones, "Sub" rogues have incredible capabilities for burst damage. Although a powerful damage spec, Sub is also the hardest of the rogue specs to play and even harder to play well. Newcomers to the spec will take a while to get used to its many tricks and complexities, but after the challenge it offers the most rewards for the effort.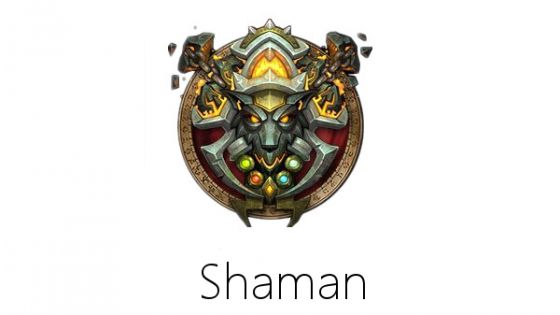 Class Difficulty: 2
Resources: Mana, Maelstrom
Armour Type: Mail
Races: Troll, Orc, Goblin, Tauren, Pandaren, Draenei, Dwarf
Roles: Melee Damage, Ranged Damage, Healer
While the races of Azeroth sought to learn from the ways of the light or the emerald dream, the orcs of Draenor sought instead to learn from the elements themselves. The Shamans of the orcs listened to the earth, the sea, the sky and the fires of their planet, healing and defending with its might. But when Gul'dan empowered the orcs for the Legion's end, many of the shaman were twisted into the first of the warlocks, hurting and scaring nature instead of empowering it. With the loss of the second war, the new horde regained its grasp on the elements and redeemed themselves in their eyes with Thrall, former Warchief of the horde, being the first new Shaman in generations. Soon teaching its ways to any who would seek to learn, shamanism spread to both the horde and the alliance merging with the ways of the dwarves of Wildhammer to form a new kind of shamanism. These shamans, on both the horde and alliance as well as the neutral earthen ring, seek to defend and repair Azeroth using the very elements that make up its core.
Shaman are a powerful damage and healing hybrid class that combine quick mixed elemental damage with powerful buffs and totems. They excel in group buffs as well as movement but lack the ability to cast while moving, limiting their movement capability. Shamans are also one of two (3 when including a limited group of hunters) classes to hold the bloodlust spell, by far the most powerful cooldown in the game. An intermediate class, Shamans are good for newer players who want a slight challenge while learning.
Enhancement
Type: Melee Damage
Weapons: One-handed Mace/Axe, Fist weapons
Strength: Strong sustained damage, strong group utility
Weakness: Low survivability
Primary Stat: Agility
Played by building and spending maelstrom, Enhancement shamans are one of the better-sustained melee DPS specs around. With the addition of their strong group buffs, personal buffs and movement while damaging, an EH shaman is a good thing to have around in all forms of play. This comes at the cost of lower self-healing and survivability. EH shamans are a good intermediate damage class for new players.
Restoration
Type: Healer
Weapons: One-handed Mace/Axe, Fist weapon, Dagger, Staff, Shield, Offhand.
Strength: Strong AoE and group healing
Weakness: Weaker single target healing and tank cooldowns
Primary Stat: Intellect
Resto shamans are one of the strongest group healers in the game. With chaining healing spells, as well as zone heals, to cast and forget a shaman in a raid environment is a powerful thing indeed. While lacking the tank healing and cooldowns some of the more difficult, small group content might require, a resto shaman in a raid environment is usually a necessity.
Elemental
Type: Ranged Damage
Weapons: One-handed Mace/Axe, Fist weapon, Dagger, Staff, Shield, Offhand.
Strength: Strong burst damage and AoE burst
Weakness: Weaker sustained damage, poor mobility
Primary Stat: Intellect
A strong burst class, elemental focuses by building maelstrom energy with spells before using it all for a single powerful damaging spell. Although taking a while to ramp up its damage, elemental shamans can be relied on to deal high damage when needed too. This, however, is at the cost of a large amount of sustained damage over the course of a fight and a lack of mobility.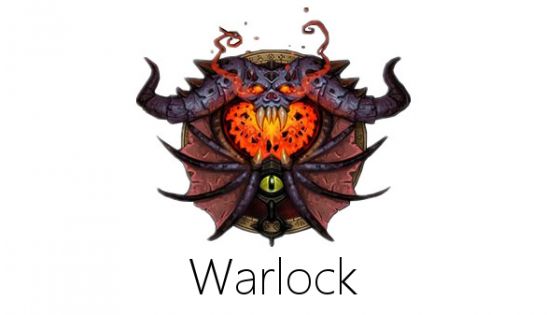 Class Difficulty: 2
Resources: Mana, Soul Shards
Armour Type: Cloth
Races: Human, Gnome, Dwarf, Worgen, Orc, Undead, Troll, Goblin, Blood elf
Roles: Ranged Damage
Demons are perhaps the greatest of all enemies to our world, an unending sea of vile Fel tinged flesh ready to wash over all who oppose them. Some would see these mighty devils and run, but for some they are the perfect weapon. Although the first of the warlocks were firmly under the control of the legion and its allies, some brave, if foolish, men and women of the two factions soon learned the ways of the orcish warlocks and set about binding demons in the fight against their enemies. Able to channel the Fel energies of decay and corruption, as well as set hordes of demons on their foes, Warlocks, although mistrusted by many, are one of the mightiest weapons in service of the free peoples of Zzeroth. But how long before the corrupter becomes the corrupted?
One of the most varied of the ranged classes, Warlocks excel in all 3 of the main kinds of ranged DPS with a spec for direct damage, damage over time and pet-based damage. Additionally, Warlocks have powerful crowd control abilities in the form of their banishment and fear attacks. Although their cloth armor can't sustain many attacks, getting to a warlock itself can be a mean feat for anyone brave enough to try. And even if you manage to kill your foe, who's to say the curses they left won't avenge them from the grave?
Demonology
Type: Ranged Damage
Weapons: One handed Sword, Staff, Offhand, Dagger, Staff
Strength: AoE and Single Target Burst
Weakness: Sustained AoE and Single Target damage
Primary Stat: Intellect
Demonology works by summoning and empowering as many demons to the field as possible. Utilizing these demons, the warlock is able to bust down large groups of enemies very quickly. At the other end of this, however, the warlocks damage can be lower than usual while their demons and buffs cooldown. Demonology warlocks also have a much higher survivability rating than others of its kind.
Affliction
Type: Ranged Damage
Weapons: One-handed Sword, Staff, Offhand, Dagger, Staff
Strength: Strong sustained damage, Good movement while casting
Weakness: Weak burst, build up time on damage
Primary Stat: Intellect
Affliction is the king/queen of the damage over time effect, with several spells in its arsenal that can fulfill this role. Although they can take a little time to build up their spells in order to do damage, when achieved a steady unbroken stream of damage can be expected to both single targets and wide spread enemies. However, when needing to quickly kill an opponent, Affliction is prone to fall short. A more difficult damage class, this is best saved people more experienced with the game or who want a steeper challenge.
Destruction
Type: Ranged Damage
Weapons: One-handed Sword, Staff, Offhand, Dagger, Staff
Strength: Single target sustained damage, small pack AoE
Weakness: Large group AoE, Burst damage
Primary Stat: Intellect
Destruction warlocks are able to build up soul shards to spend on powerful AoE and single target spells. Destro Warlocks are able to tag individual enemies, allowing them to deal their single target high damage spells to two enemies at once. Although they deal good sustained damage, their ability to deal burst damage can be heavily affected.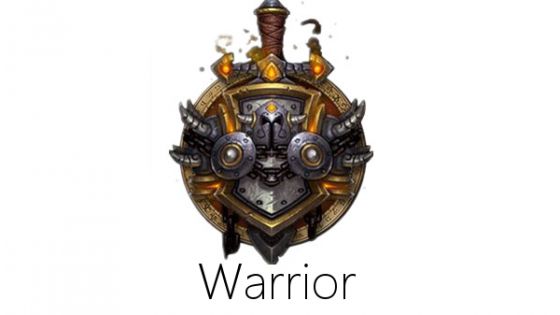 Class Difficulty: 2
Resources: Rage
Armour Type: Plate
Races: All
Roles: Tank, Melee Damage
There is no one moment when warriors came into being. Sll life that has ever existed from the smallest of animals to the mightiest of titans have had warriors in their ranks, beings who will charge headfirst into the fray with whatever weapons they have at their disposal. Warrior tradition is widespread in Azeroth as well, from the human knights to the orcish berserkers, and to this day warriors make up the bulk of both the alliance, horde and the legion armies. Where there is war, where there is conflict, where there are beings that need to be protected or destroyed, Warriors will be there.
Warriors are the archetype melee class and perhaps the easiest for new players to get their heads around. Played by first building their inner rage before spending it on a myriad of abilities, warriors can charge about the battle field and devastate enemies with ease. With almost zero ranged abilities bar one, weak attack, warriors are all up close and personal.
Protection
Type: Tank
Weapons: One-handed Sword/Mace/Axe, Shield
Strength: High blocking and absorbing leads to steady and predictable damage
Weakness: Limited self-healing
Primary Stat: Strength/Stamina
Protection warriors are one of the strongest tanks in all of Warcraft with only paladins close on their heels. They are able to block and absorb considerable amounts of incoming damage and hold a considerable amount of AoE threat. If you are looking at getting into tanking as an absolute newcomer, look no further.
Arms
Type: Melee Damage
Weapons: Two handed Sword/Mace/Axe, Polearms
Strength: Burst damage
Weakness: Sustained AoE damage, limited by chance buffs
Primary Stat: Strength
Arms is perhaps the best burst damage melee spec in the game. By using the power of colossal smash to first do a large burst of single target damage and then increase damage taken for a small time, arms warriors are able to deal large amounts of instant damage upfront by dumping all their rage as quickly as possible. However, if the chance to reset Colossal smash is infrequent, it affects the arms spec greatly and can cause uneven damage. Arms also sees a marked increase in damage when the boss drops to low health with the aid of the execute ability, helping greatly with late stages of boss fights.
Fury
Type: Melee Damage
Weapons: Two handed Sword/Mace/Axe, Polearms (Two of these are wielded at once)
Strength: High sustained and good burst AoE and single target damage
Weakness: Over-reliance on the enrage mechanic
Primary Stat: Strength
Wielding a pair of massive two-handed weapons, it's hard to find another class in the game quite as cool looking as a fury warrior. With aesthetics aside, fury offers a steady amount of damage with the occasional high burst when needed. Although the burst can be affected by bad luck, this is easily remedied with a late stage talent by trading with the cost of potential burst damage for a much more steady amount of DPS. Fury is also one of the easier specs to play well and to learn.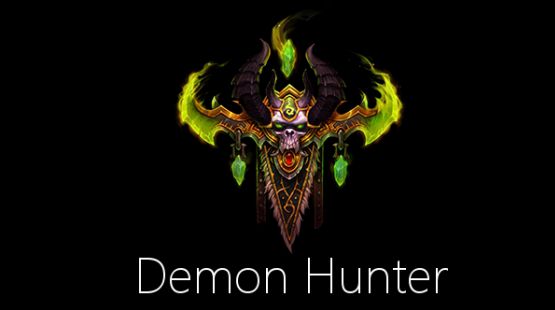 Class Difficulty: 1
Resources: Fury, Pain
Armour Type: Leather
Races: Blood elf, Night elf
Roles: Tank, Melee Damage
10,000 years ago, when the legion invaded the world of Azeroth, the night elves sought to defend their land against the incoming armies of the dark titan. One elf above them all sacrificed everything to fight back against impossible odds, but in doing so, nearly damned himself and his people in order to feed his arcane hunger. Jailed for millennia, the newly freed Illidan Stormrage sacrificed the last scraps his his soul to empower himself with demonic energy, a feat that finally caused his exile from night elven lands.
The Betrayer and lord of Outland set about training the weapons he would use to strike back at the Legions and safeguard the world for all. The Blood Elves of Kael'thas and Night Elves seeking revenge against the legion were themselves corrupted by demonic souls, burning out their own eyes in order to better see with the dark magics. Illidan's new army was primed to strike at the very heart of the Legion before the mortal races and the Wardens stopped him and imprisoned his followers. Now, with the legion returning once again to Azeroth, the wardens in a desperate act have freed Illidan's weapons to help save the world once again. Now, the Demon Hunters will live up to their name, at any cost.
The newest addition to Warcraft, Demon hunters have a simple play style with the most upwards maneuverability of any other class. Demon hunters are a relatively easy class to play, but might be the most unique with the amount of movement they offer. They are also the only class with only two specs, a tanking and melee damage pairing. Demon hunters are the most limited of all the classes when it comes to race options, with only one per faction available.
Hero Class: Demon hunters start at level 98, but in order to play them you require a level 70 character.
Havoc
Type: Melee Damage
Weapons: One-handed Sword/Axe, Warglaives
Strength: Maneuverability, Sustained damage.
Weakness: Relies on critical hits for burst
Primary Stat: Agility
A basic builder and spender when it comes to play style, the Havoc Demon Hunter has a great range of cooldowns and abilities to suit every situation. Havoc builds fury before spending it on a range of powerful single target and AoE abilities. While the potential for burst is strong, it is very reliant on critical strikes in order to be sustainable for any length of time. Havoc is able to move about the field much easier than the majority of melee damage classes and has the ability to deal damage while doing so. Due to these same abilities being used as part of the damage rotation, there is a risk of charging into an area you don't really want too by mistake.
Vengeance
Type: Tank
Weapons: One-handed Sword/Axe, Warglaives
Strength: Good self-healing and mitigation, movement
Weakness: Weaker with high-end Raid damage
Primary Stat: Agility/Stamina
Similar to Havoc, Vengeance works by building up pain and then spending it on powerful abilities. Vengeance Demon Hunters have strong self-healing, movement and AoE abilities but at the cost of much weaker resilience to higher end damage from raids or world bosses. In small group and solo content, Vengeance is one of the most powerful specs. However, this spec could easily change in the next few months.
Please let us know in the comments section if you have any questions, comments or concerns.
Related:
Blizzard Entertainment
,
Guide
,
MMORPG
,
World of Warcraft