Age of Conan will be seven years old later this month and to celebrate their anniversary, Funcom are putting out an exciting May update with all new Membership deals, an anniversary celebration with great bonuses, and brand new content for the Hyborian MMORPG!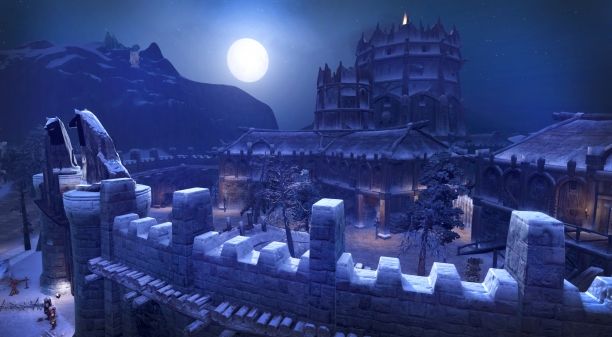 The team wanted to make a new area accessible in Age of Conan with this anniversary with a permanent version of the recent Halloween and anniversary events. This update introduces a new main quest line to the game, 'In The Shadow of Vanaheim', in which players will defend Cimmeria and head North to the Blue Mountains and in to the snowy tundra of Vanaheim to put a stop to Thegn Heimdall's army of Vanir and discover the motives behind their hostility, in addition to discovering why the Aesir have decided to venture South. Players can also find side quests to go along with the new main story which will be changing daily in order to enable as many unique play-throughs of the new content as possible and maximize the experience within Age of Conan's new areas.
But wait, there's more! In addition to new content, Funcom are introducing a bear mount as well as a new faction complete with vanity rewards, epic quality gear, and a new source for rare trophies.
The anniversary content will be available to all characters level 20 and above and anybody below level 80 will be scaled up. This enables the new content to be a good source of experience for leveling players but also allows for a great new range of gear to complement existing gear for max level players.
Happy anniversary, Age of Conan!
Source: Age of Conan monthly update
Related:
Age of Conan
,
Anniversary
,
Event (In Game)
,
Funcom
,
MMORPG
,
News
,
Update