Age of Conan celebrates eight years with a free pet for anyone who logs into Age of Conan between May 20 and May 29, 2016. The pet is an exclusive Zingaran Swamp Beast, and players can even use their new pet to compete in the new Pit Master's Arena if they so choose.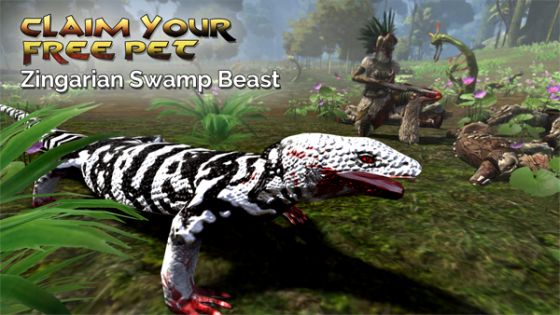 According to the eight year anniversary event announcement post on the Age of Conan website, any player who logs in to Age of Conan during the anniversary event will be able to claim the Zingarian Swamp Beast pet in their claim items window. The post also notes some changes to the item shop's inventory, including the introduction of a new "Hoard of Hoards" type item and the impending removal of the Asura and Dagon's Bands of Augmented Advancement and Jhil and Kali's Bands of Eternal Bloodshed from the shop.
The post concludes by stating that the membership system is undergoing a revamp: "We're hard at work on a new Membership Rewards program in Age of Conan and a slew of new rewards for signing up. Once we're ready to launch this new system, we'll be cooking up a brand-new membership offer to go along with all the changes. Stay tuned for more!" No timeframe is given for the revamp, however, nor is any exact information about the nature of the changes.
Our Thoughts:
It's hard to believe it's been eight years; it feels like only a few months ago that Age of Conan came out. Funcom and AoC have had a rocky road, but their fortunes have changed as of late. The fact that Age of Conan is running strong after eight years and all the turmoil speaks volumes about the dedication of the players and the developers to the game. May it run for eight more.
Source: Age of Conan Official Website
Related:
Age of Conan
,
Age of Conan Unchained
,
Event (In Game)
,
Funcom
,
News