Sandbox MMOs are always better when they're full of new people, so the announcement of an Albion Online Steam release is certainly not a big surprise. Sandbox Interactive has revealed their intentions to bring their game to the platform at some point in the not-too-distant future.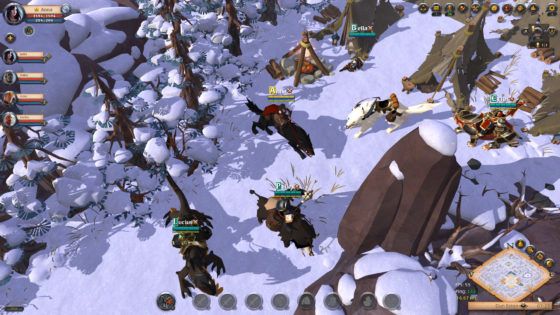 The reason for Albion Online's arrival to the platform is pretty transparent: they want more players. "We think this is the right time to open the game up to the broader Steam audience," said game director Robin Henkys in a statement. "New players will not only make the world of Albion Online more populated and vivid, but also allow for new economic opportunities, more PVP matches, and new social connections."
The recently-released Lancelot update has put the MMO in a place where it can take on fresh arrivals or even draw in players who prefer to get their games through Steam specifically according to the announcement.
The announcement does not provide any hard calendar date yet, but the game's Steam page is live if you're looking to have it added to your wishlist in the meantime.
Our Thoughts
Yeah…yeah, that makes sense: get your sandbox MMO to as many people as possible to make it as populated as possible. We certainly hope that the arrival of Albion Online to Steam will bring in that influx of fresh players the devs (and hopefully the players) are looking for.
Source: press release
Articles Related to Albion Online
Albion Online Review
Latest Albion Online Dev Videos is All About Fishing
Top 5 Ways to Make Silver in Albion Online
Related:
Albion Online
,
News
,
Release
,
Sandbox MMO
,
Steam